Product tour
Standardize all your internal processes with just one pharmacy management system
Dispensing
Dispensing
Retail
Inventory
Reporting
eCommerce
ERP
Services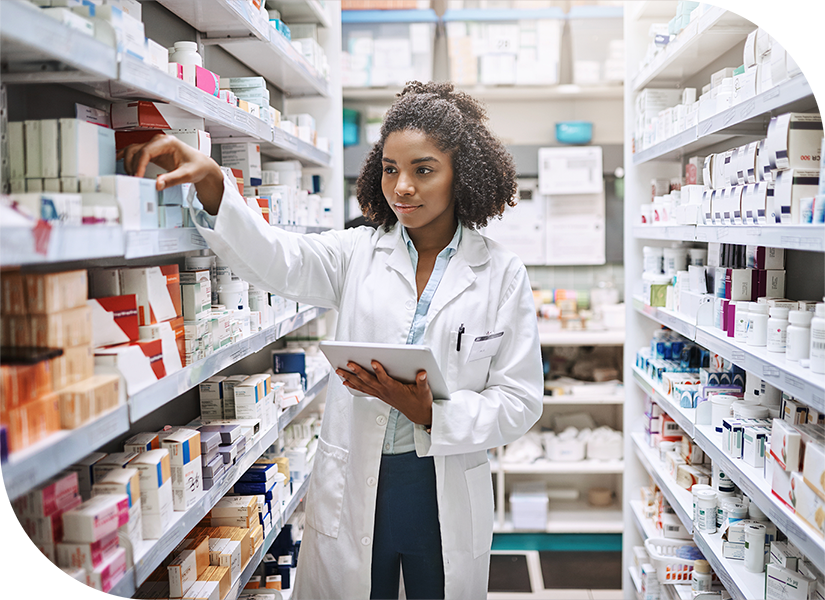 Dispensing
Easily manage prescriptions, insurance plans, customer security, and more. Be confident that your customers receive the correct medication, in the correct quantity, for the correct price.
Effectively handle all types of prescriptions, including paper prescriptions, e-prescriptions, veterinary prescriptions, and more. You can also offer customers generic equivalents or parallel substitutions for pharmaceuticals if other brands are out of stock.
Track expiry dates to reduce waste on medications, keep track of recalls, and print out reports to ensure customer safety and keep them informed. You can also easily register different insurance plans within the system to look up your customers' coverage and bill them correctly.
Comply with the strictest customer safety regulations using the pick control, FMD control, and pharmacy-specific user permission functions, and print labels, to help your staff accurately dispense medications and give them to the correct customers in the proper dosage.
Enter and search products using different dimensions, including substance, ATC group, strength, classification, warning text, product description, quantity in pack, daily dose, and more, with the powerful search functionality and reduce the length of time needed to order items.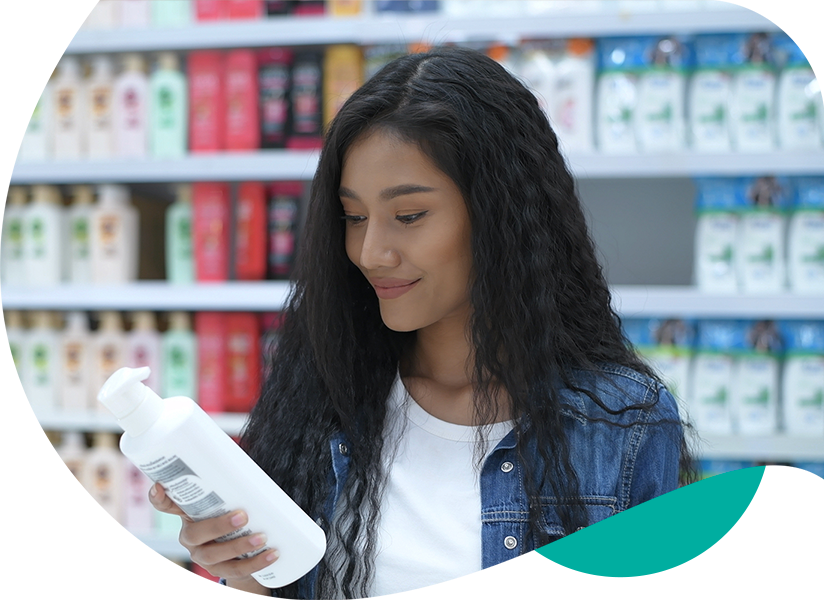 Retail
With special retail functionality, you can easily sell and manage health and beauty products on the same platform as your pharmacy. Discover what your customers are buying and help them complete their purchases.
Manage retail items on the same platform you use for dispensing. If customers are buying health and beauty items, or over-the-counter medications, along with their prescription, you can easily complete their purchase on the same POS.
Keep track of what's selling best across all your locations using Analytics for LS Central. Understand what customers are buying and keep popular items in stock. Send personalized offers or coupons straight to your customers to encourage repeat purchases.
Create a loyalty program and send customers rewards based on how frequently they make purchases or by their level of membership. Track which rewards customers redeem the most to get better insights for future rewards and promotions.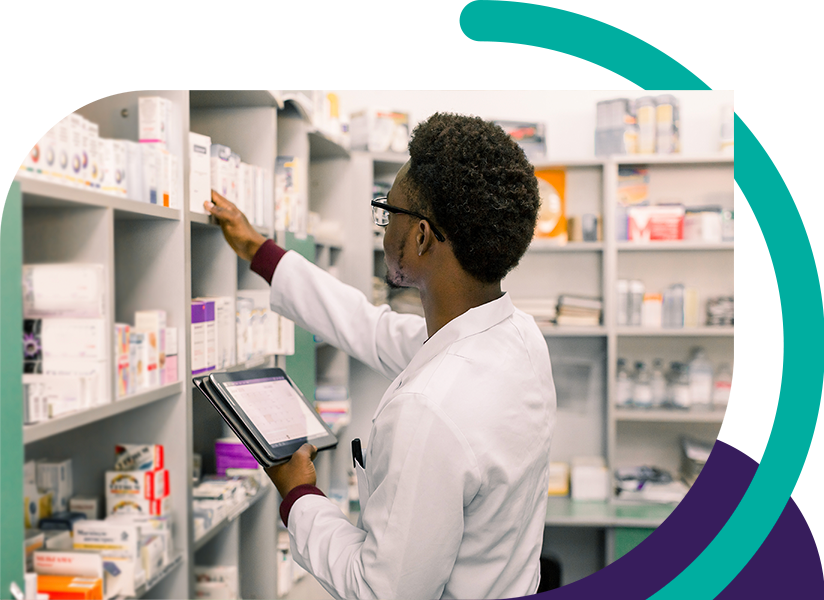 Inventory
Keep your inventory in check with powerful automations that will help you keep items on shelves and optimize how much and how often you reorder.
Track and manage your stock across all your stores. You can easily view the inventory available in your other pharmacies and request an item transfer to your customer's preferred location to avoid missing out on sales due to out-of-stocks.
Sophisticated replenishment tools for both pharmaceutical and retail items allow you to automate replenishment for specific items, item groups, or locations – control your stock accurately and ensure you're ordering exactly the number of items you need.
Manage appointments on the same platform that you manage pharmacy using Bookings for LS Central. Offer specialized services and let customers book their preferred location, day, and time. Keep track of availability and cancellations.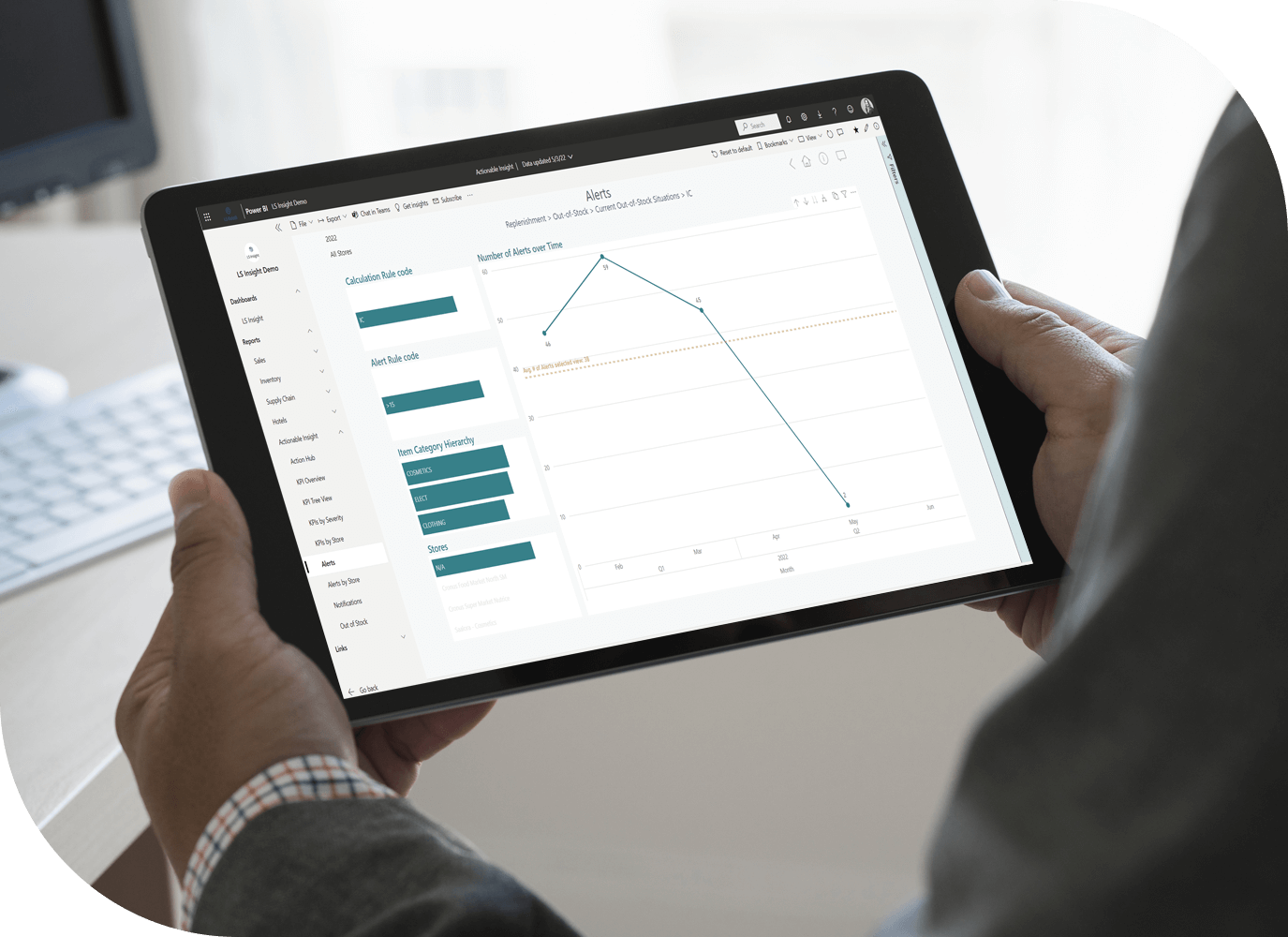 Reporting
Get advanced data analytics and Business Intelligence (BI) with the Analytics for LS Central functionality. Spot trends in customer buying habits and let the software help you figure out where you can drive revenue and minimize loss.
Figure out which items in your stores are slow-sellers and determine whether they might sell better in another location. Transfer items between all your stores to optimize sales or to balance out your inventory.
Easily interact with your data in an intuitive, graphical interface. View your dashboards and reports on your browser, without special hardware, and securely access real-time business data from anywhere.
Compare locations using current information to see how which of your stores are performing well or where you might need support. Set alerts for specific KPIs and react quickly to changes and new opportunities.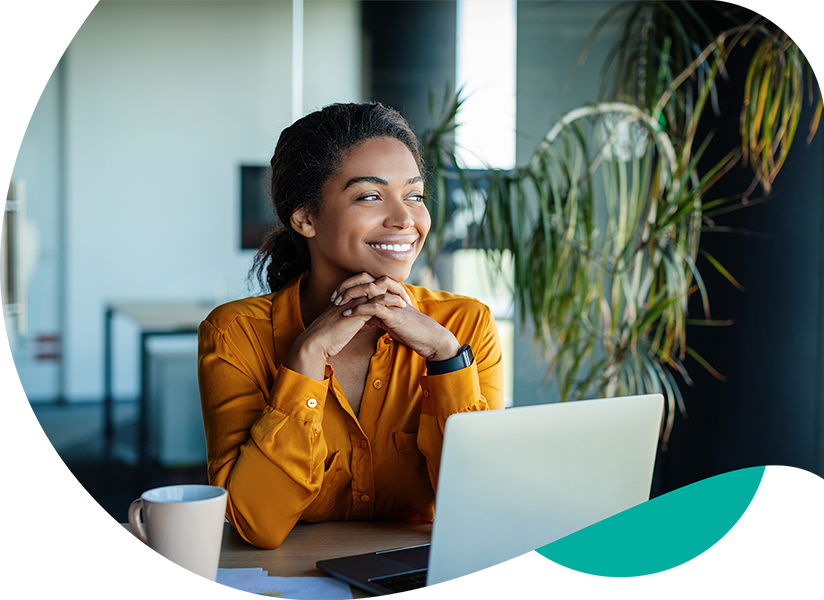 eCommerce
Connect your online and physical stores and give your customers more convenience with how they order and easily keep track of all purchases with the same platform.
Make it easier for customers to order their prescriptions on your eCommerce website and choose to have them delivered at home or via click and collect at their preferred pharmacy location. They can also easily check if a specific item is available and which of your locations have it stocked.
Allow customers to set up a subscription to their prescriptions, nutritional supplements, or any other item so they don't have to worry about repurchasing the same item on their own. Send customers confirmation of their subscription as well as reminders.
Let customers book appointments online or via mobile for any health or pharmaceutical service. They can see available appointments, receive notifications to remind them of their appointment, and cancel their appointments online, on the phone, or in person.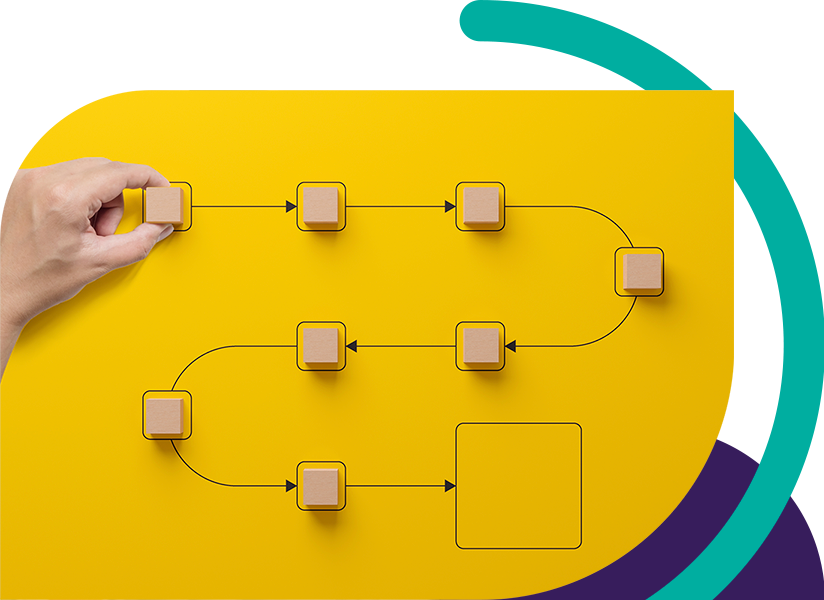 ERP
Gain access to all the benefits of the Microsoft Dynamics 365 Business Central ERP. LS Central and Business Central work as one software, so you can work efficiently in a single, consistent environment.
Work with the whole Microsoft 365 suite of applications, from Office 356 to PowerApps. Finish your tasks faster and don't waste time accessing information manually from separate systems.
Access data that matters according to your business role. Administrators can define and manage what users can see and do in the user interface. Business Central also supports 25 languages for international businesses.
Manage all your prices and item quantities centrally and automatically update changes throughout your entire business. You can even choose if changes should apply to all or only some of your locations.
Keep your data stored securely in the Microsoft Cloud and get real-time access to all your data, which can be accessed from anywhere on any Windows, Android, or iOS device.
Keep track of all your financials and speed up financial closing and reporting. Track your costs, revenue, and profit with general ledger (GL) and account schedules reporting. 
Simplify operations across your supply chain. Get clear visibility across purchasing, manufacturing, and stock. Optimize your storage facilities and make sure you produce within your capacity.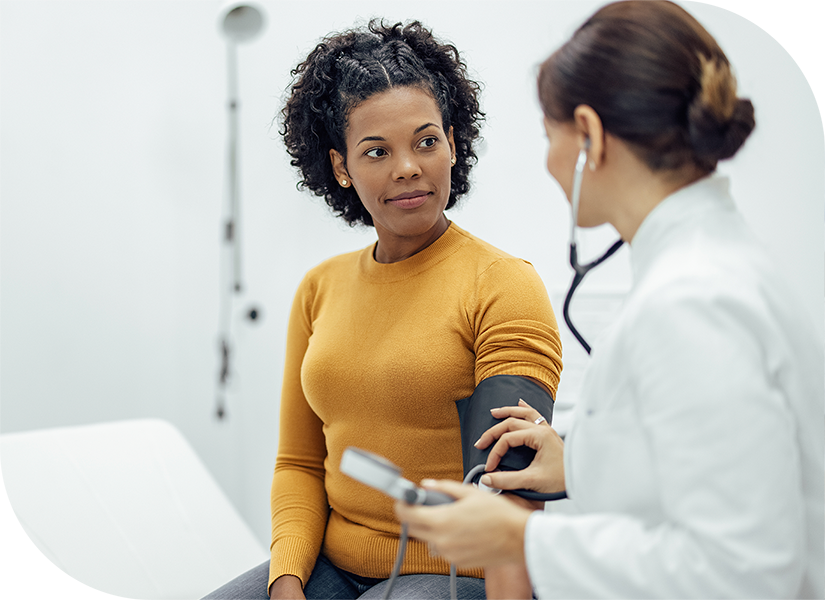 Services
Offer healthcare services such as mole scanning, vaccinations or blood pressure checks. With Bookings for LS Central you can manage appointments, bookings and relative resources (such as rooms and specialists) within the same system you use to handle prescription and retail items.
Your employees can:
See an overview of all appointments the pharmacy has on a specific time period with client data, booking history and sales history
Set up and handle pricing, availability, schedules and capacity​
Define and manage required resources (for example room, specialist, equipment, drug) ​
Reserve a timeslot for an appointment in advance
Book and cancel appointments
Your customers can:
Book appointments online, via phone or in a pharmacy for a health or pharmaceutical service
See available appointments per type of service, per specialist and per pharmacy location
Get confirmation of a booked appointment
Receive a notification reminder that an appointment is approaching
Cancel appointments online, via phone or in person