Product tour
Elevate your checkout experience and transform the way you serve your customers
Enhance the checkout experience
Enhance the checkout experience
Keep information consistent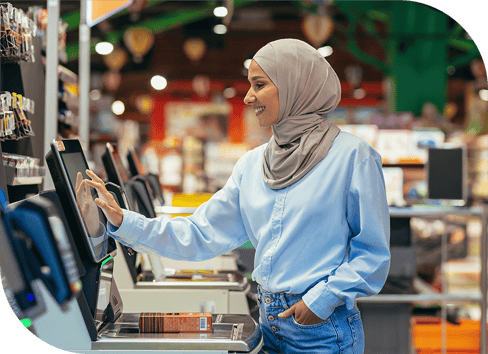 Enhance the checkout experience
Maximize efficiency and customer satisfaction in one seamless software solution. Offer flexible checkout experiences, maintain data consistency with POS and ERP, and explore mobile self-scanning capabilities.
Use a mix of traditional and self-checkout registers to give customers their preferred checkout experience – no matter how you decide to mix and match, the software stays the same for all your touchpoints.
Offer a customer-facing checkout that's easy to use and intuitive. Connect it with your hardware provider or with LS Central and give customers the same view as a cashier would have when they checkout – it's that simple.
Connect your self-checkout directly with your POS and keep your information consistent within LS Central. Decide how many checkout points you want or choose to include mobile self-scanning like ScanPayGo into the mix.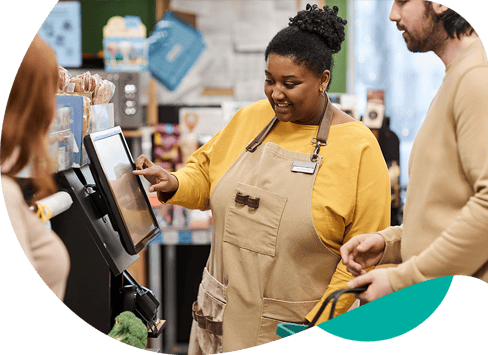 Keep information consistent
Ensure consistency across all touchpoints, including self-checkout, with one unified retail software database. Gain accurate data, streamline operations, manage inventory effectively, make informed decisions, and deliver a seamless customer experience.
Store all your information in one database and manage updates and changes to your items, prices, and promotions centrally. No need for any manual work, the software will automatically apply changes you make to your business across all your channels, including the self-checkout.
Maintain your data automatically without the need for complex integrations. You can see what quantities of items you have in your inventory and make updates. Need to record broken items? Easily change the number of available items in the system and send updates across all your touchpoints.
Store all your sales/purchasing information in one place without needing to align different pieces of data. LS Central works with various types of hardware, whether you want a simple kiosk or a register with a scale or bagging area – you decide what works best.