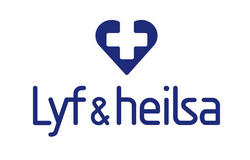 Lyf og Heilsa
Lyf og Heilsa is an Icelandic pharmacy chain running over thirty locations under the brands Lyf og Heilsa and Apotekarinn.
Lyf og Heilsa prides itself in providing Icelanders with the best medical and healthcare solutions, and a wide range of over-the-counter drugs, cosmetics, and personal care items.
Unnar Sigurdsson, IT Manager, describes how LS Central for Pharmacy is supporting Lyf og Heilsa in delivering superior service
The challenges of a legacy system
After 20 years of operating with the same IT setup, the company began facing some of the common problems of legacy systems. Lyf og Heilsa was using multiple outdated platforms by different vendors, including one system for retail sales, another one for dispensing, and a third one for business intelligence. This kind of disjointed setup made upgrades costly and complex. There were issues of limited system memory, and slowdowns in processing speed led to queues during high traffic. The systems were outdated, and gave the company little flexibility when it came to marketing activities such as promotions and offers. Even worse, the company had no visibility over results, so they never knew if the campaigns they ran delivered benefits. Lyf og Heilsa needed a solution that was both modern and flexible. They wanted to have access to real-time data for their inventory and customer data, and to clearly see the impact of their promotions.
Searching for solutions
Pharmacies face the complexities of general retail, plus the challenge of operating within local and national regulatory guidelines when dispensing medication. Lyf og Heilsa was aware of the other pharmacy platforms on the market, but knew there was only one place that could offer the unified retail and pharmacy platform they were looking for. "We knew that LS Retail would be able to understand our needs for retail, promotions, and local pharmacy regulations," says Unnar Sigurdsson, IT Manager for Lyf og Heilsa.The company implemented LS Retail's pharmacy solution in 2017.
Immediate benefits
The effects of LS Central for pharmacy's implementation were felt right away. The superior retail functionality, combined with dispensing capabilities within the same system, now enable Lyf og Heilsa to perform at its most efficient. Staff members can focus on the customer experience and provide the best care, instead of having to waste time logging in and out of separate software solutions or looking for information. "The beauty of LS Central for pharmacy is that you have everything in one system," says Sigurdsson. "We can run dispensing, retail, and financials through the same platform without needing to change the system."
Strong promotional functionality
In the past, Lyf og Heilsa had limited promotional capabilities, and no view into their impact on sales. With LS Central for pharmacy, the chain can create the promotions they need, including running multiple campaigns at the same time, and see the effect each promotion has on sales and customer loyalty.
Improved inventory visibility
Having a unified management platform that provides one vision of how many products are in stock and where has helped improve customer service. Lyf og Heilsa is proud can now provide their customers with the most accurate information of what products are in stock, and in which location.
System automations
The system automations have reduced manual work and saved the company time that used to be spent in menial tasks. "One of the most valuable features for us has been the shelf labeling system," notes Sigurdsson. "Before, we used to scan each individual package manually before printing. Now, we open the invoice and immediately print everything in the correct quantity. Our staff loves it."
Faster training
Lyf og Heilsa's legacy system was old, and had an outdated interface and commands. As a result, training new pharmacists was complex, as most of the new staff members were not accustomed to DOS systems that require keyboard shortcuts. With LS Central for pharmacy, training new pharmacists is quick – they just need a couple of days of practice. Experienced employees, who were used to working with the old system, easily adapted to the new software solution. "After 20 years with the old system, we expected that our staff would find the change difficult. Instead, everything went better than we could have hoped," says Sigurdsson. In a matter of days, the staff had familiarized themselves with the solution, and they are now enjoying the efficiencies of the new software.
An end-to-end solution
The implementation of LS Central for pharmacy has generated further improvements in many areas of their business:
In the past, system set-ups for new store locations took days to implement; With LS Central for pharmacy, implementation is now completed in a matter of hours.
The POS can provides automated cross-selling recommendations based on purchases. This way, staff can make customers aware of other products they might find beneficial and ensure that they have everything they need before leaving the store.
Current sales figures are now consistently available. Lyf og Heilsa's previous system could only supply sales figures the next day; now, they can get a real-time look at where their sales are at any time for any location.
The POS interface can be customized based on user roles and permissions.
As Lyf og Heilsa maximizes the resources available with LS Central for pharmacy, they look forward to offering customers a more personalized shopping experience that provides loyalty benefits and more reliable healthcare service across all channels. "These are ambitious plans," says Sigurdsson, "but we know LS Central for pharmacy will support us"
The beauty of LS Central for pharmacy is that you have everything in one system. We can run our dispensing, retail, and financials through the same platform without needing to log in or out.

Unnar Sigurdsson, IT Manager
With LS Central, we can customize promotions as we need. We can even run different types of offers at the same time, without limitation. And then, we can analyze the data from these campaigns to find out what works best.

Unnar Sigurdsson, IT Manager