Product tour
Manage a successful kitchen with a software platform that gives you all the right tools
Organize orders on the KDS
Organize orders on the KDS
Manage recipes and menus
Connect front of house and kitchen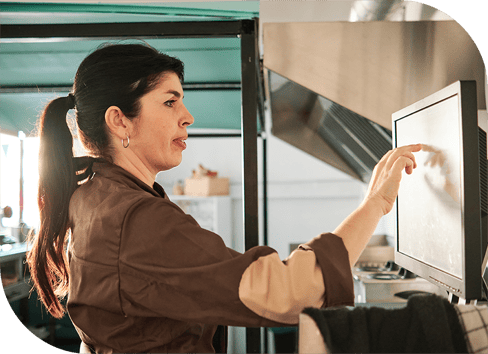 Organize orders on the KDS
With a KDS system, your kitchen staff can focus more on preparing food and less on managing tickets. This increased efficiency translates into improved customer service, as orders are processed quickly, accurately, and with consistent quality.
Have a well-organized kitchen with clear workflows by replacing printers and paper tickets with digital order viewing screens. Route orders directly from the POS to the correct food preparation stations.
Organize items, so dishes that should go out at the same time are prepared in the right order, or dishes that should be served first are prioritized. Alert your kitchen staff if orders have been in the queue too long.
Customize the KDS to support your workflow. Bump dishes to different stations, recall them, and mark when they're ready. Clearly display requests, comments, allergies, and extras.
Clearly label orders that are over the counter, drive thru, takeaway, and delivery on the KDS alongside their expected time of delivery, so your chefs can pack them appropriately.
Configure layouts, styles, colors, and attributes of the station displays and decide to which stations items should be routed to maximize efficiency and clearly relay information.
Not ready for a digital kitchen display system? No problem. The POS can also send orders to kitchen printers. You can even set up a separate printer per station.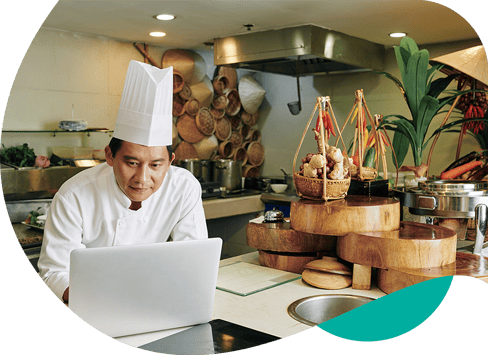 Manage recipes and menus
Easily update and manage your menu items, prices, and specials. Changes made in the software are instantly reflected everywhere, at the POS, KDS, kiosks and more. Eliminate the need for manual menu updates and ensure that your kitchen staff always has the latest information.
Record and store all your recipes in a centralized place – list the ingredients included for each dish in your menu, as well as quantities and cooking and prep times for each component.
Produce consistent dishes that follow a clear and standard recipe, keep your use of ingredients under control, and create daily and weekly menu plans with the recipes you have.
Effectively keep track of all your ingredients and reduce waste in the kitchen. Know exactly what you're using and reorder the exact amount you need to avoid stocking errors.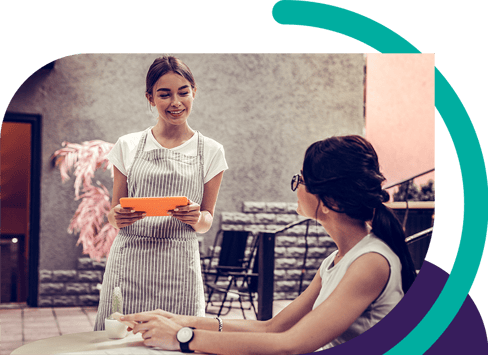 Connect front of house and kitchen
By adopting a KDS system, your staff can communicate electronically, reducing confusion and misunderstandings. Orders, modifications, and special requests are instantly updated on the display for everyone to see, ensuring clear and accurate communication.
Facilitate direct communication between you POS and kitchen display system, so both your front and back of house are always informed about order statuses. Servers can check orders straight at the POS.
Deliver dishes to your guests according to their preferred pace with course firing. Ensure your staff are aware of what orders have been served and which ones your guests are waiting for.
Clearly label allergens and adjusted ingredients so that your kitchen can properly prepare customized meals – no need to walk to the kitchen without and speak to the chef directly.