Growing and changing
The old system at LAB Pharmacy had many limitations which made work difficult in the drugstore: data transfer from POS to back office was unreliable, the system did not support necessary customizations, and the financial and accounting tools were insufficient. The pharmacy chain realized they had outgrown their tech.
Powerful tech to support big dreams
Therefore, we started to look for a new system which could fulfil our needs. The company chose LS Nav, based on Microsoft Dynamics NAV. AVision, a local LS Retail partner which came recommended, oversaw the system implementation. The system has satisfied all of LAB Pharmacy demands: it is stable and reliable. It is flexible system, which the company can use to perform all needed daily tasks. Most importantly, LAB Pharmacy can now manage all company operations through a single platform. LAB Pharmacy is confident that the new system will support their future growth.
Implementation Partner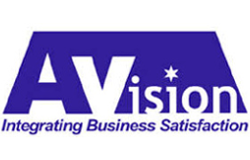 AVision Co. Ltd.
AVision is a leading provider of IT consultation services for businesses in Thailand, Laos, and Myanmar. They offer leading Microsoft Dynamics solutions, expertise, business-to-business services, and strong relationship with customers.
Connect
Drug Care Co., Ltd. operates 13 LAB Pharmacy outlets in leading department stores in Bangkok. The pharmacy chain is going through a period of growth, which has required improvements to the IT system.