Product tour
Reduce manual errors, save time and increase profitability with a single hospitality system
PMS & reservations
PMS & reservations
Guest engagement & loyalty
Inventory
Reporting
Staff Management
ERP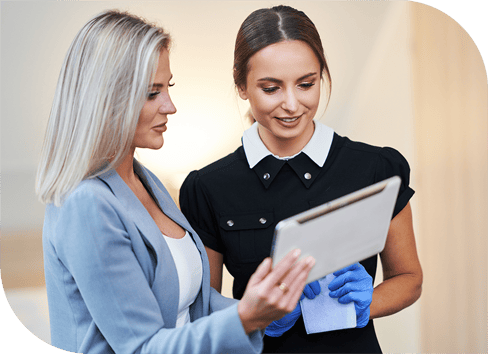 PMS & reservations
Do more with your POS than just close sales. Get all the information you need about your property and your guests from any device. Easily manage your reservations, and book additional services. Get a real-time overview of maintenance, housekeeping and bookings status, and maximize room occupancy. Recognize returning guests, and delight them with personalized offers and special touches.
Run check-in, sales, and services on any device – computer, tablet, mobile phone, or even self-service kiosks. Let guests check in and out in the way that's most convenient for them and let them book rooms and facilities on your website, booking engines, through third party agents, or at the hotel.
See reservations for all your facilities in one place. Whether it's hotel rooms, conference rooms, restaurant and dining services, spa bookings, or other amenities – you can manage all of it within the same software. Know right away whether guests have checked in, out, or were a no-show, and keep staff informed.
Connect your housekeeping and front desk to give your staff full visibility over housekeeping statuses. Know when rooms are clean/unclean and let the system automatically update the information to every device. Prioritize housekeeping based on occupancy and expected check-in/check-out times.
Manage group and corporate bookings on the same platform as individual bookings. Manage guest lists associated with each reservation, connect extra charges to specific guests, and create a separate invoice. Apply special rates for certain groups and modify reservations as needed.
Book additional services for your guests – room service requests, restaurant or spa reservations, and relevant activities – on any device and charge them to the room. Maintain accurate invoices and bill guests correctly with no effort. Learn more with Bookings for LS Central.
Always know the status of your guests. When you receive a check-in, check-out, no-show, or cancellation, the reservation is automatically updated everywhere in the system. See how many rooms each of your locations has available and take actions to minimize vacancy.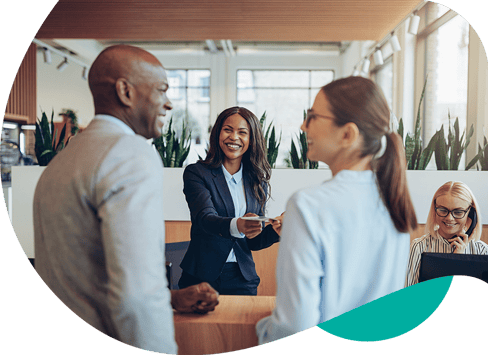 Guest engagement & loyalty
Personalize the guest experience based on guest preferences and sales history. Expand your loyalty program and offers and identify key trends across your business to help you improve your offerings.
Create a tiered loyalty program and offer guests exclusive benefits according to their membership level, such as room discounts, restaurant vouchers, and more. Keep track of when guests redeem rewards, and which rewards are most successful, to help you plan future loyalty promotions and campaigns.
Identify general trends across guest segments and use key insights to design special offers and packages for specific groups across your business, such as families, couples, or corporations. Gain a better understanding of what your guests want and how to best accommodate them to drive more sales.
Recognize returning guests at any of your properties and keep track their preferences and past interactions with your brand, from room requirements to favorite drink. Add special notes using the corresponding guest account and inform employees about their arrival to ensure the best service.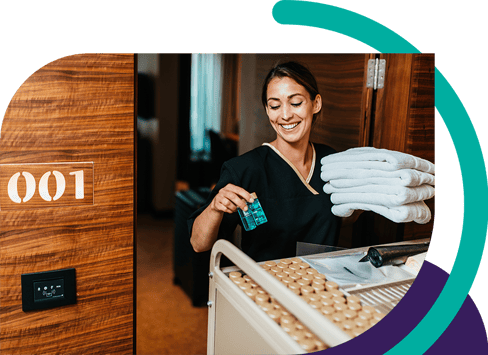 Inventory
Manage room bookings, restaurant reservations, and all your extra services on one software platform. Track everything you're selling and let the automations help you stock exactly the right number of items across your business, no more and no less.
Easily create new rates for room types and date ranges and determine BAR rates according to the daily room forecast. Keep track of what type of room rates are most often booked at your hotel, what types of guests are booking them, and track room discounts and inclusions. You can also create and maintain allotments throughout your hotel.
See a real-time view of your stock and always know what inventory you have on hand and across your locations. Easily find out what items you should reorder and in what quantities, so you never run out of complimentary in-room items, popular restaurant ingredients, or special spa products again.
Automatically cancel all services attached to a room booking when the booking is cancelled – no need to cancel everything manually. And you can decide how you want to resell the extra services to maximize your revenue for the day, such as reselling last-minute service bookings at a discount.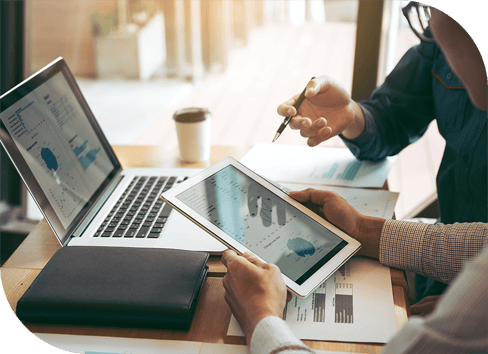 Reporting
Store your data in one, centralized place and easily view key information with the system's advanced Business Intelligence (BI) and reporting functionality, Analytics for LS Central. The intuitive interface allows you to figure out exactly where you are most profitable and helps you to identify areas that require more support.
Keep track of what's selling the most at your hotel – type of rooms, packages, spa treatments, restaurant dishes – and get a clear picture of the most profitable areas of your business. Easily track services and respond quickly to overbookings or vendor issues.
Get a single version of the truth when you have all your data stored on one platform. Keep teams across your business informed using real-time insights and reports that can be shared securely within your enterprise and make data-driven decisions based on location.
Track your KPIs and immediately see if something is amiss – are you overbudget or underbudget? With an intuitive, graphical interface, you get a clear view of your business performance and are quickly alerted when action is needed. Learn more with Analytics for LS Central.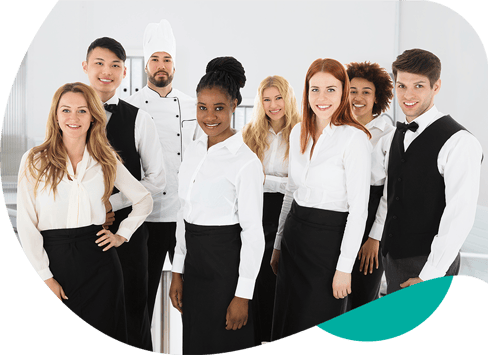 Staff Management
Ensure that your hotel has enough employees to staff the front desk, housekeeping, restaurants, and other services based on each season. Easily make last-minute changes to schedules and plan around vacation days and sick leave so you're always prepared to meet demand.
Get real-time oversight over your employees and assign staff based on availability. Set up to the minute information on which staff members are free and which are booked to make effective use of your resources by filling empty slots and avoiding double-bookings.
Easily track appointments and hours worked by staff members who work on commission. This will help you simplify your accounting at the end of the month because the software calculates their compensation so you can pay them correctly and on time.
Clearly share and communicate schedules, not just with your employees who are on payroll, but with freelancers and other external professions such as instructors, catering services, entertainers, and make the most use of their time.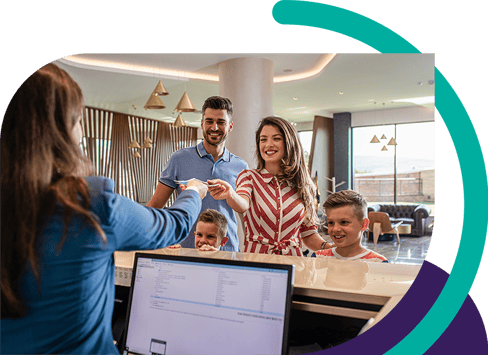 ERP
LS Central extends Microsoft Dynamics 365 Business Central, a robust ERP hosted in the secure and highly reliable Microsoft cloud. Get all the functionality offered by the Microsoft Dynamics 365 ERP, as well as advanced hospitality, F&B, and retail functionalities – whatever you need for your hotel business – within one unified software solution.
With LS Central and Business Central your data flows seamlessly within one, consistent environment. Expand functionality as you need it and enjoy the same user experience across your entire hotel enterprise – never waste time managing separate systems again.
Assign permissions and roles to your staff and provide access to the right functionalities. Set access limitations for information and operations for specific users to minimize the risk of fraud within your business. Extend the solution with apps if needed.
Set budgets and keep an eye on how well your business is staying within budget or determine if you've gone over budget. With the software, you can set expense limits to help you stay on track and more easily manage your financials and reporting.
Run your whole business securely in the Microsoft cloud. View information from any device no matter where you are and transmit data safely within your enterprise using Microsoft datacenter encryption and keep all your information updated automatically.