About LS Retail, an Aptos Company
We are world-leading providers of end-to-end software for businesses
of all sizes
.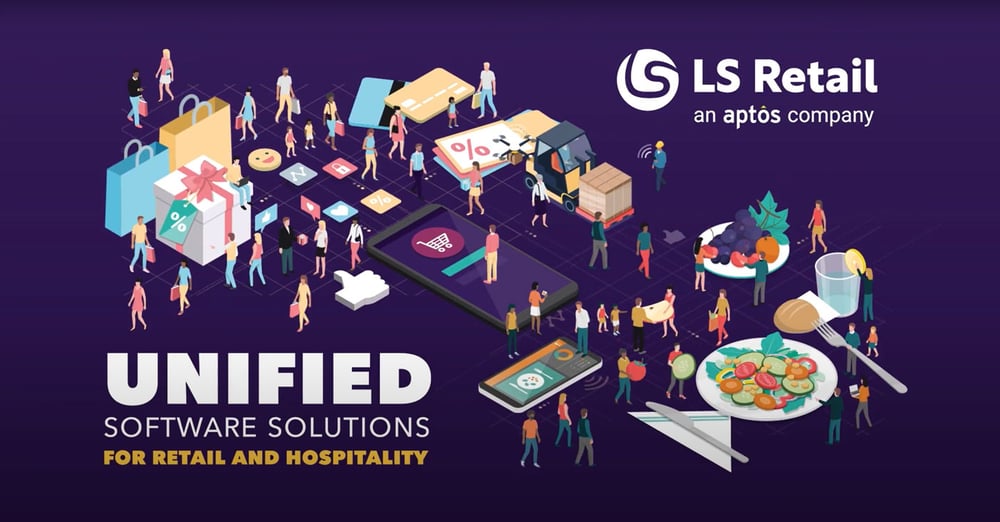 A robust ecosystem of business solutions
We specialize in software solutions for the retail, hospitality, pharmacy, F&B, and forecourt industries.
Our background
Built on solid foundations
We have been developing business software for 30 years. Since 2021, LS Retail is part of the Aptos group of companies, where we operate as an independent unit. Aptos, and LS Retail, are owned by the Merchant Banking division of Goldman Sachs, one of the largest managers of private capital globally.
Our software solutions are built on the highly reliable and powerful
Microsoft Dynamics 365 ERPs.
Our mission
Empower businesses with reliable retail, pharmacy and hospitality technology, so they stay ahead of the competition.
Our vision
To be the preferred provider of innovative solutions for retail and hospitality, leveraging our passion to transform customer experiences.
Our values
These core principles shape our culture and influence our decisions and behavior every day:
Integrity
We conduct business and treat colleagues with honesty and transparency.
Innovation
We value creativity and encourage new ideas and better problem-solving.
Empowerment
We empower our employees to take ownership, grow and excel in their roles.
Customer focus
We prioritize meeting customer needs and enable them to grow their businesses.
Partners
We have the leading retail and hospitality community that we take active steps to strengthen.
Teamwork
We value and encourage collaboration across teams and regions, and with partners and customers.
Professionalism
We provide high-quality products and services in a professional and respectful manner.
Accountability
We are responsible for our actions.
Fun
We encourage a positive work environment and enjoyable workplace.


Diversity and inclusion
We believe in the unique strength of every individual to reach their full potential.
Environmental care
We promote sustainability and minimize environmental impact.
General Manager
General Manager

Management

Board of Directors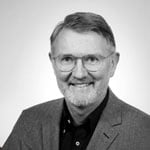 Kristjan Johannsson
General Manager
Kristjan has more than 20 years of experience in leadership of IT companies. Before he started at LS Retail in 2016 he managed large enterprise accounts in retail for three years in Norway, when he was working for SAP in the Nordics. Before that he worked as Managing Director of Itelligence Norway, which is a part of the largest SAP partner company in Europe. He has also worked as Managing Director of Applicon for over 10 years. Applicon is a Nordic SAP and Microsoft partner. Kristjan holds a Bachelor and Master's degree in Business Administration from Aarhus School of Business, Denmark, with a focus on international business.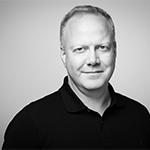 Dadi Karason
CHIEF TECHNOLOGY OFFICER
Dadi joined LS Retail as a developer in 1998. He took on the role of Product Development Manager in 2001 and was appointed Director of Development in 2007. He has served as Chief Technology Officer since 2014. Dadi holds a Cand. Science degree in Industrial and Mechanical Engineering, a B.Sc. in Computer Science and studied for an M.Sc. in Financial Engineering at the University of Iceland.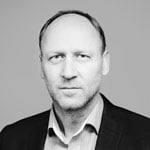 Hlynur Elisson
CHIEF FINANCIAL OFFICER
Hlynur joined LS Retail in January 2019. He has 25 years of experience in finance. Prior to joining LS Retail he directed the finance operations at Icelandair for 14 years. Before that, he was the finance director for Air Iceland (Flugfelag Islands) and held a managerial position at IKEA. Hlynur holds a B.S. degree in Business Administration from Rockford University.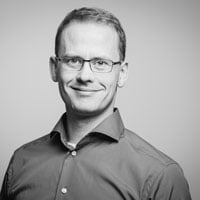 Johann Thorlaksson
Chief Consulting Officer
Johann is an experienced IT professional with background in programming, consulting, and management. He has worked in the IT industry since the year 2000 and took his first management position in 2006, at Advania in Iceland. Johann joined LS Retail in 2016 as the Regional Director for the European consulting division, after 6 years in Sweden where he worked for Visma Consulting. Currently, Johann manages professional services at LS Retail, utilizing his extensive experience with global partners and customers. He holds a Bachelor's in Computer Science from the University of Iceland and a Master's in Management from Stockholm University.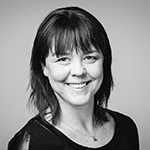 Bergthora H. Olafsdottir
CHIEF HUMAN RESOURCE OFFICER
Prior to joining LS Retail, Bergthora was Head of Human Resources at Novomatic Lottery Solutions. She has also worked in various managerial positions at Siminn (Telecom) and Samskip (Transport and logistics). Bergthora holds an M.Sc. degree in Human Resource Management form Stirling University, a B.Sc. in International Marketing and a B.Sc. in Industrial Engineering from Reykjavik University.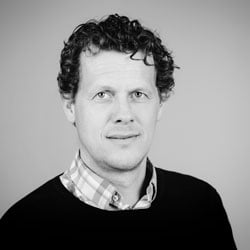 Peter Vach
VICE PRESIDENT PARTNER OPERATIONS
Peter joined LS Retail in 2018. He has been working with partner management and channel development for over 24 years at companies such as Microsoft, Navision and started his career at Baan Company in 1997. Peter holds a M. Sc for International Business from Sheffield Hallam University. Prior to joining LS Retail, Peter worked as ISV lead for Microsoft EMEA looking after the largest Global Microsoft Dynamics ISV's.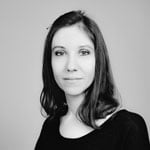 Giada Pezzini
VICE PRESIDENT MARKETING
Giada joined LS Retail in 2015. She initially worked as a content writer before taking on a management role within the Marketing department. Giada holds an MSc degree in Environment and Natural Resources from the University of Iceland, an MA degree in Media, Culture, and Society from the University of Essex, and a BA degree in Communication and Media Studies from the University of Bologna.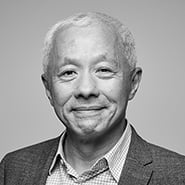 Qiping Sun
REGIONAL VICE PRESIDENT – APAC
Qiping has been with LS Retail since October 2007. From the start, he was heavily involved in building the LS Retail business in the Asia Pacific region. Qiping has over 20 years of experience in retail IT. He acquired strong industry knowledge through various roles, ranging from software development to product management, to partner & channel management, throughout his career with LS Retail, K3 Business Technology Group and Toshiba TEC in the UK and Singapore.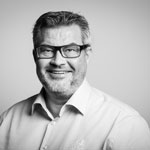 Carsten Wulff
REGIONAL VICE PRESIDENT – EUROPE
Carsten joined LS Retail in 1998, and has been working in business development since 1994. This includes the development of concepts for various types of partners, first for Navision and later for LS Retail. Before joining Navision (now Microsoft Dynamics NAV), Carsten worked for 6 years with IBM AS/400 applications, trained on Office/400 and was a part of a development team developing ERP applications (Finance/400).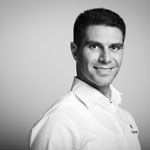 Waddah Laham
REGIONAL VICE PRESIDENT – MEA & INDIA
Waddah joined LS Retail in January 2014 after having managed the distributor relation in the MEA region since 2006. His primary focus has always been customer satisfaction, quality results and growth. Waddah is now the Vice President overseeing LS Retail's expansion and profitability in the region and is also supervising the development of LS Academy, our training platform. In addition, he has been successfully working with Microsoft Business Solutions and as a Channel and Account Manager since 2000.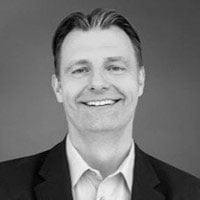 Thomas Nielsen
REGIONAL VICE PRESIDENT – AMERICAS
Thomas has been the Retail Director, Americas D365 Business Central of Archerpoint based in New York. He has over 25 years of management and consulting experience in the retail and hospitality industries working with companies like Archerpoint, Tectura Australia, and AVF Consulting.
Thomas holds a Bachelor of Science degree in Information Technology from University of Phoenix, a Bachelor degree in Financial & Management Accounting from Copenhagen University and Diploma in Economy and Business Administration from Copenhagen Business College.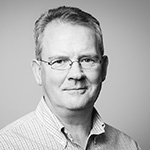 Gunnar Ingimundarson
Senior Strategic Advisor
Gunnar has over 25 years of experience working in various IT companies in ERP implementation and development projects. He has worked as Sales Director Dynamics (NAV, AX, CRM, SharePoint, BI) for Advania Iceland. Before that he was the CEO of Hugur hf. He holds a Cand. Oecon degree in Business and Economics from the University of Iceland.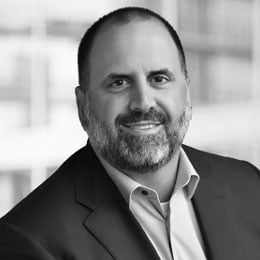 David Bertolino
CHAIRMAN OF THE BOARD
David has more than 20 years of experience in international finance management and cross-functional leadership for enterprise technology companies. Currently he is the CFO of Aptos, but before joining Aptos, David was the CFO at N3 (now part of Accenture), where he drove long-term strategic planning and analysis for N3's global growth. Prior to N3, David held various financial leadership roles at Verint Systems, a billion-dollar, publicly traded provider of customer engagement and cyber intelligence solutions. As the company's Senior Vice President of Finance, he led the budgeting and forecasting process as well as back-office integrations for multiple acquisitions. David joined Verint Systems through its acquisition of Witness Systems, where he had served as Vice President Corporate Controller. Earlier in his career, David held leadership positions at Siemens and KPMG.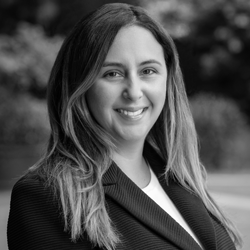 Amy Krawczyk
BOARD MEMBER
With over 15 years of experience in the software industry, Amy Krawczyk has been a key member of the finance organization at Aptos since 2006. Her experience includes FP&A, leading multiple ERP implementations, due diligence and acquisition planning, the successful integration of six acquisitions and supporting the organization through reporting and operational efficiencies.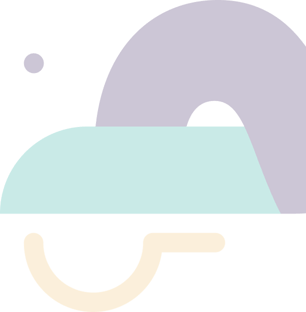 Awards
We strive to be an exemplary workplace and one of the top independent software vendors (ISV) for Microsoft Dynamics. Here are few of our accomplishments:
Microsoft Dynamics ISV
of the Year
Microsoft Dynamics Inner Circle
2011-2021
Great Place to Work – Portugal
Company of the Year in Iceland – VR Fyrirtæki Ársins
2019-2022