Product tour
Run your whole retail business with one software platform
Point of sale
Point of sale
Loyalty
Replenishment
eCommerce
Analytics
ERP
Staff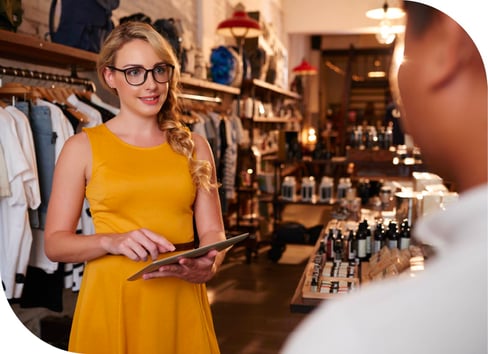 Point of sale
Transform your POS terminal from a simple sales device to a sales assistant.
Close sales, see product details and inventory availability, order items, suggest product recommendations, and deliver personalized service directly from your POS terminal. Spend less time training staff thanks to the highly intuitive graphical interface and familiar Microsoft environment.
Run the LS Central POS on your favorite computer, tablet, or mobile device. With a SaaS-based POS, you don't have to worry about interruptions to your sales as it will also work offline, even if the internet goes down.
Use the clienteling mode to give highly personalized and engaging sales advice. Browse products across all your store locations and warehouses and order items for customers straight at the POS.
Offer a number of self-checkout options depending on your business needs. Select a combination of traditional checkout tills, self-scanning systems, and self-checkout terminals that best fits each of your stores.
Offer contactless shopping with the ScanPayGo app. Customers can use their mobile device to self-scan items in store and pay on the app or at a register. On the app they can also check their order history, see and spend loyalty points, create shopping lists, and more.
Offer appointments, reservations, and personalized services in-store and online. With the add-on Bookings for LS Central you can manage reservations and bookings, schedules, and resources within the same system you use to manage your retail sales.
Source out of stock items from another store location, from your warehouse, or from a vendor directly at the POS. You can also give your customers the option to collect items at any of your stores, at a drop-off locker, or have it delivered at home.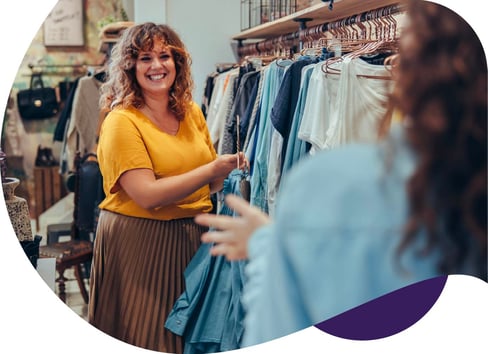 Loyalty
Build customer loyalty and retention by obtaining a single view of each customer, whether they interact with you online or in-store. Personalize your offers and recommendations to create a more engaging shopping experience and let powerful AI analytics help you figure out what customers might like based on their profile.
Create a customized full-featured loyalty program with rewards, incentives, and campaigns that fit your business. Set rules on how to collect and spend points. Create ad hoc offers for specific channels, customer groups or locations.
Segment customers based on their habits, interests, and history. Discover which offers your customers redeem to improve your marketing efforts and optimize inventory. Spot trends, identify micro-segments and anticipate demand. 
Optimize omni-channel experiences. No matter if your customers shop in your physical stores or online, you can track their spending and preferences, and send personalized offers accordingly.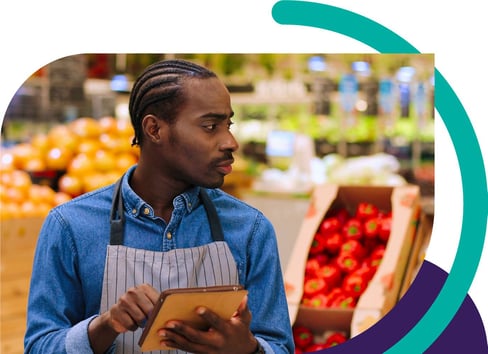 Replenishment
Simplify your inventory operations by gaining real-time visibility into sales and stock across your whole company. Prevent stockouts and maintain optimal assortment in all your physical and online stores with minimal effort thanks to a mix of manual and automated replenishment tools. You also reduce the risk of out of stock and overstock situations, saving you both time and money.
Set up automatic replenishment with sophisticated calculations to forecast your stocking needs. Minimize handling and transport costs using thresholds. Ensure shelves never look empty with "display stock" thresholds. Use budgets to set automatic replenishment functions. If you are a retail chain, you can easily calculate replenishment across legal entities. 
Use allocation planning to manually distribute stock across your stores. You decide the strategy; LS Central uses sales history data to help you manage your inventory and allocate stock, calculating the most optimal distribution across your retail chain based on allocation rule (using sales history to calculate quantity) or variant weight curve (the most effective mix of sizes, colors, models, etc.).
Access real-time data to redistribute stock among stores based on capacity, assortment, seasonality and more. Find areas of demand in your retail chain and optimize stock transfers to minimize overstocking. Define the physical space available per department, section, down to shelf level and set a capacity goal for each product group. Then let LS Central do the rest. 
Set sales and purchase budgets and use them for open-to-buy planning to help you reach your sales goals. Budget on different levels – top-down, bottom-up and middle-out – copy data over to GL budgets, and more. Then use all this information to plan and purchase stock to fulfil your future sales plans. 
Get an instant, clear view of inventory that's available across the company. Carry out store inventory processes on handheld devices, including goods receiving, adjustments and transfers, and optimize the in-store item assortment. Track how often out-of-stock situations occur, for how long, and much more. 
Track status, current and estimated end-of-season stock levels and other KPIs during each item's lifecycle and take actions to maximize sales. Keep track of how often out of stock situations occur and how long they last per item, variant, location, and day level. Spot if your vendors are delivering on time and at the right price.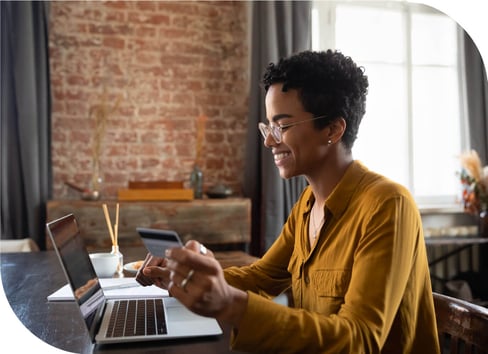 eCommerce
Deliver a consistent shopping experience online and offline from one common backend environment. All your information, from real-time stock availability, to personalized recommendations, to special offers and promotions, is collected and managed in one database, flowing seamlessly and automatically for a true omni-channel experience at any touchpoint. 
Sync inventory, prices, orders, and customer data across all channels in-store and online with zero extra effort and 100% accuracy. And keep your data safe with a secure backup in the Microsoft cloud.  
Enjoy out-of-the box integrations to Adobe Commerce (Magento) and Shopify. Experience seamless communication between channels with zero effort, no costly integrations, and no time wasted. 
Let your customers decide how, where, and when they want to order and receive their purchases. Offer click & collect, delivery, cross-channel returns, and other convenient options that customers demand.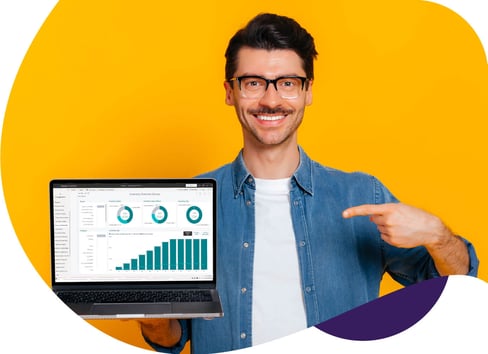 Analytics
Prevent losses and reduce shrinkage with a meaningful, actionable view over your business's key financials. See and keep track of your business's performance and use AI-powered analytics to make timely decisions based on reliable, real-time information. You can even personalize dashboards and reports so that they only show information that matters to you or to specific job roles. 
Monitor your KPIs in real-time with a personalized business intelligence dashboard. See your top selling items and slow-moving items. Track and compare productivity per period, employee, store, and area. Let the AI find patterns you wouldn't have spotted, and more. 
Enjoy the benefits of Analytics for LS Central, a cloud-based business intelligence suite powered by Microsoft Power BI that gives you access to historical sales and sales budget data. No need for in-house data analysts or for special hardware. All you need is 2+ days of deployment time – that's it.
Keep a single version of the truth when you have consistent, updated data from all your stores and accessible from any browser. Perfect for remote workers too. Share insights and reports with specific users, know what sells and what doesn't, compare locations, and set alerts for specific KPIs.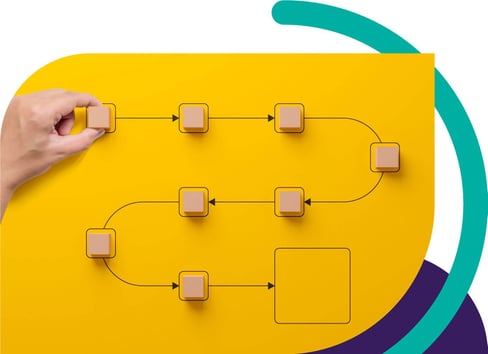 ERP
LS Central extends Microsoft Dynamics 365 Business Central, one of the top ERP solutions in the world. Manage several crucial processes, including accounting and financials, inventory and supply chain, human resources, customer relationship management (CRM), and enjoy additional advanced retail functionalities (like POS, loyalty, eCommerce and more) all in one unified software solution. Make data-driven decisions, improve collaboration, boost productivity, and make your retail business run smoother. 
Work with

in

a single, consistent environment

with the same user experience,

where data flows seamlessly and automatically. Enjoy the benefits of the whole Microsoft 365 suite and expand your functionality easily with apps from the Microsoft AppSource marketplace.
More easily manage your financials and budgeting. Simplify and speed up financial closing and reporting with integrated accounts receivables and payables. Track your costs, revenue, and profit with general ledger (GL) and account schedules reporting.
Gain more control of your sales and marketing. Manage the sales process, from opportunity and lead management to creating sales quotes and invoices, within the Microsoft suite. Maintain a clear and connected overview of agreements, customers, and service operations. 
Maximize profitability across purchasing, manufacturing, and warehouse management. Engage with suppliers in the most cost-effective way, optimize your storage facilities and picking process, manage bills of materials, and produce within your supply and capacity constraints. 
Manage permissions, and let users access only specific information and operations. Assign roles, so each employee can easily access the functionality that matters to their job. Customize the interface to fit your business processes and extend the solution with apps.
Enjoy the benefits of the cloud. View your information on the go on your favorite Windows, Android, and iOS devices. Only access data that matters to your business role. Store and transmit your data safely within your enterprise through the Microsoft datacenter encryption.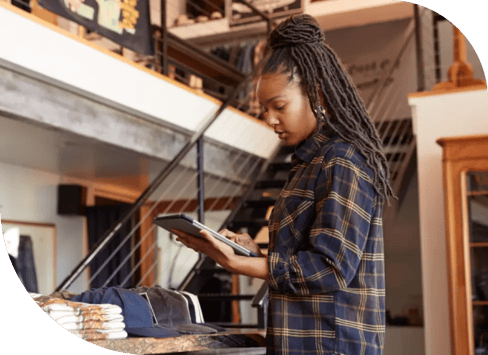 Staff
Ensure your employees are well-equipped to handle store routines based on their job title or role and that your store is always properly staffed. Distribute employee schedules while taking into consideration costs, expected flow of guests, as well as employee vacations and sick days. Oversee and approve timetables, manage costs, and always make sure they're on track compared to budget.
Easily transfer employees between departments in your store without needing to train them on a different system. When you use a single system like LS Central, you only need to train employees once on a simple to use interface, which also helps you train them faster.
Identify peak shopping hours and schedule staff accordingly. The system helps you plan the optimal number of employees in each role per day, location, and shift. Use sales history, warehouse activity, and predicted traffic to forecast staffing needs.
Define staff permissions for sensitive operations like returns, selling over discount limits, and more. The system will also help you prevent losses by analyzing all transactions and alerting managers when it matches a pre-defined trigger.