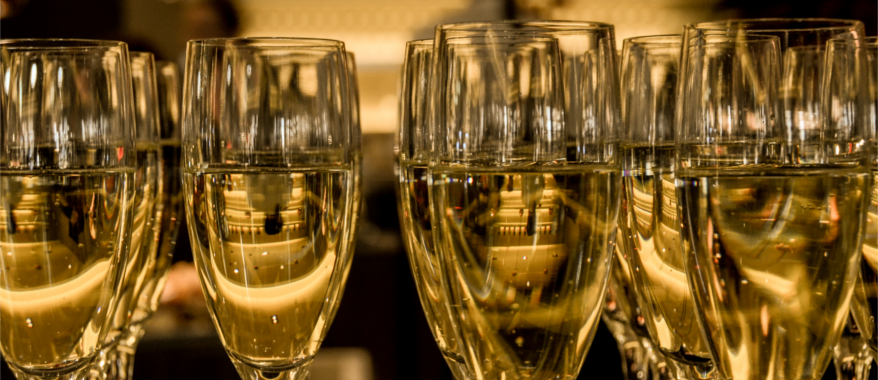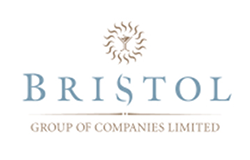 Bristol Group Ltd.
Bristol Group implements Microsoft Dynamics ERP-based retail system for improved access to information and better insights into inventory
Based on the island of New Providence in the Bahamas, Bristol Group Ltd. is a privately held importer, distributor and retailer of spirits, wine, tobacco, energy drinks, water and juices. With approximately 150 employees, Bristol distributes its products to wholesalers, bars and restaurants, hotels, grocery stores, gas stations, and duty-free shops, and also sells to consumers through 17 retail stores it owns on six islands in the Commonwealth of the Bahamas. The company's product lineup reads like a who's who of the liquor industry, including such notable brands as Bacardi®, Grey Goose®, Rothmans®, Corona®, Moet Chandon®, and scores of others. To be successful in the fast-paced and often trend-driven spirits industry, retailers and distributors such as Bristol need to have up-to-date and accurate data that allows them to identify industry trends and adapt to consumer tastes while closely tracking sales and inventory levels.
Business / IT Challenge(s)
Bristol's management found that its ability to move quickly and confidently was limited by an aging retail solution. The decade-old system was originally designed for the food industry but had been extensively customized for use in the spirits industry. Although it was capable of handling Bristol's heavy transaction volumes, the system wasn't able to provide the volume or depth of information Bristol's managers sought for clear insights into the business. For instance, the system allowed Bristol's IT department to create only a handful of standard reports. Creating new reports in the system required that Bristol hire outside contractors to perform extensive—and expensive—coding. In addition, the system provided limited inventory information and didn't allow Bristol to track the results of sales-promotional activities. "As our company was growing and gaining market share, it was becoming obvious that there was a need to get more and more refined information out of the system, which would allow us to make better-informed marketing and business decisions," says Craig Thackray, Bristol's Information Technology Manager. Bristol's managers decided to find a new retail business solution, and set several criteria it needed to meet. The new system had to allow the company to:
capture more data
generate better reporting
allow the company to more closely monitor inventory
provide for better tracking of sales promotions
In addition, the system needed to be highly flexible and scalable to accommodate Bristol's continued growth and meet its future needs. Bristol hired a consultant to help it find the right retail solution. The consultant evaluated dozens of retail business solutions and compiled a short list of three candidates, which included solutions built on Microsoft Dynamics ERP, SAP Business All-in-One and a newer version of the company's current system. Bristol's managers carefully evaluated the three systems. According to Thackray, the Microsoft Dynamics ERP-based system quickly stood apart from the others. "We found that the SAP system was designed for larger organizations and was just too expensive for us, and our existing system would have needed too much customization or would have needed to be taken out and a different one installed," he says. "On the other hand, we really liked the flexibility of the Microsoft Dynamics ERP system. It offered the types of modules we thought would work best for us, it had the ability to grow as we grow, and it was in the right price range."
Solution
To address Bristol's needs for a more modern system that could provide outstanding management information, the company selected Tectura to implement a new retail solution based on Microsoft Dynamics ERP and LS Retail software solution. The solution was deployed to Bristol's head office, retail stores and warehouses over several months. Tectura implemented the system in a distributed database environment, running on a Microsoft® SQL Server™ database. Each of Bristol's 17 stores and three warehouses has its own database, which synchronize with a more robust database in Bristol's head office. The LS Retail software solution tools allow information to synchronize between the databases, providing Bristol's decision makers with a real time and highly accurate look at sales and inventory data. Bristol has an ongoing employee training program, and the company conducted training sessions for its 50 to 70 system users, which helped ease the transition from one system to another. "It took a few months for users to get used to the system, but once they settled in they began using it pretty quickly," Thackray says. "Now we're in a phase where we're hearing people say, 'Let's do this to take advantage of the system,' and it's not just a few people—I'm seeing that throughout the organization."
Benefits
Easier Data Capture
Bristol's new retail system allows the company to capture a wealth of decision-driving inventory, sales and operational data—and to do it faster and easier than before. "With the Microsoft Dynamics ERP system, the data is structured in such a way that it's extremely simple and fast to get it back out," Thackray says. That, in turn, has made him more effective in his job. "I can now get into any part of the system and pull out the data that's required," Thackray says. "I don't think I've ever had a question from anybody in the organization where I wasn't able to find the data and give them something meaningful from which they could make a good business decision. In my mind, that's the most you could ever ask for in a system."
Improved Reporting for Better Decision-Making
Bristol's previous system provided only a handful of reporting options and made it difficult for the IT department to create new reports. With the new system, however, Thackray says there's almost no limit to the reports his department can provide. "With Microsoft Dynamics ERP we've got all the tools we need to do our own reporting and create our own reports," Thackray says. Bristol's IT department has introduced many new reports, including ones dedicated to finance, inventory, marketing, purchasing, retail, personnel, and many others. In past, Thackray's IT department was able to generate only two to three separate reports a month. With the new system, it generates between five and ten different management reports per day. Not only do Bristol's managers have vastly more information about the business at their fingertips, they also benefit from higher quality information. The new retail system has enabled Bristol's IT department to easily build sales and receivables cubes, which allow decision makers to see and analyze information among several different dimensions. The company is also in the process of implementing Microsoft SQL Analysis Services to provide even more comprehensive view into its business.
Better Insight Into Inventory
The new system also provides Bristol with fresh insights into inventory levels and sales trends. As with all retailers, Bristol needs to carefully manage inventory to avoid having too much on hand or, conversely, experiencing costly stock-outs. It also needs to be vigilant about preventing theft. Bristol's previous solution only allowed the company to track inventory by cases of product, which made it difficult to fully view inventory levels and spot areas of abuse. The new system allows Bristol to track inventory by units, such as an individual bottle or pack of cigarettes. That gives the company a complete and almost minute-by-minute picture of exactly what is in stock and where, allowing it to more quickly replenish stock when needed. The system also allows Bristol to look back at any point in time to see a full, historical picture of its inventory. As a result, the company is able to perform a sophisticated analysis of behaviors to quickly identify potential areas of abuse.
Increased Ability To Track Promotions
In the spirits industry, sales promotions are critical to introducing new products and increasing sales of existing ones. For instance, in one recent promotion Bristol recently gave away a free can of cranberry juice with the purchase of a bottle of vodka. Bristol's previous system had difficulty tracking the effect of promotions on sales of particular items. Bristol now uses the price & promotions management functionality to quickly see the relationship between promotions and sales, which in turn allows the company to evaluate the effectiveness of the promotion and decide whether to offer similar promotions in the future.
Closing
Bahamas-based Bristol Group Ltd. was hampered by an aging retail system that didn't provide the information or reporting Bristol's managers needed for clear insights into the business. Bristol selected Tectura to implement a new retail solution based on Microsoft Dynamics ERP and LS Retail software solution. The new retail solution delivered by Tectura has provided Bristol with a wealth of benefits, including easier capture of data, improved reporting for better decision making, better insights into inventory, and an increased ability to track sales promotions.
Future Applications
Among the many reasons Bristol selected Microsoft Dynamics ERP and LS Retail software was the combined system's ability to readily expand to accommodate the company's future needs. Thackray says that Bristol plans to move quickly to take advantage of the full functionality the system provides. "We see plenty of opportunities to do much more with the system," he says. "We definitely want to take advantage of the investment we've made." According to Thackray, immediate initiatives include mobile sales automation, automating Bristol's replenishment and purchasing activities and tying several of the company's other systems, such as HR payroll and scheduling, and utilities monitoring into the Tectura retail system.
I don't think I've ever had a question from anybody in the organization where I wasn't able to find the data and give them something meaningful from which they could make a good business decision. In my mind, that's the most you could ever ask for in a system.

Craig Thackray, Information Technology Manager
With the LS Retail software solution, the data is structured in such a way that it's extremely simple and fast to get it back out. I can now get into any part of the system and pull out the data that's required.

Craig Thackray, Information Technology Manager
With the LS Retail software solution we've got all the tools we need to do our own reporting and create our own reports.

Craig Thackray, Information Technology Manager