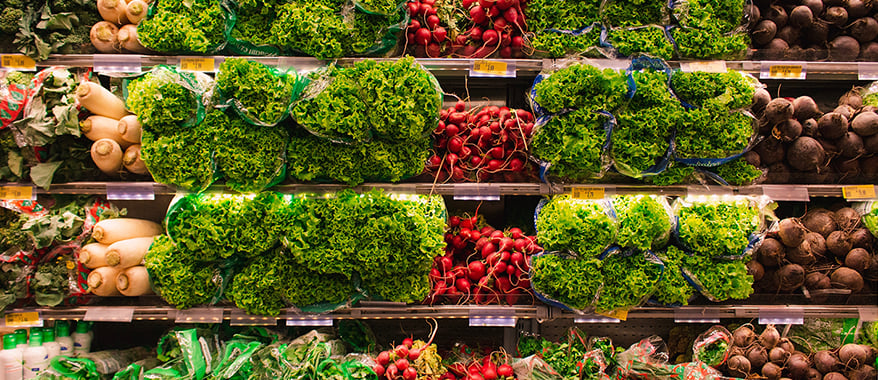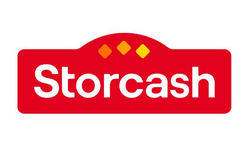 Storcash
Storcash sells a wide range of products to B2B organizations that span from grocery stores to restaurants and cafés, catering companies, teams & associations, kindergartens and clubs
Between 2001 and 2013, Storcash used a Norwegian Point of Sale system called Torex Oscar-POS to run its business. As the software solution had not been developed specifically for B2B businesses, over the years Storcash did major customizations to the system.
As a result, upgrading to newer versions became a complex, time consuming, and very costly task. Over time, Storcash realized they were using a very outdated solution, which couldn't support their growth. When in 2012 the vendor stopped development and support of the solution, Storcash decided it was time to find a new system – one that would help them optimize their business presently, and support them in the future.
Looking for an end-to-end software for B2B sales
Aware of the complications that come from integrating many systems, Storcash started looking for a single system to handle its whole business, from POS and store sales, to back office, to inventory. The company compiled a clear list of requirements, and considered various systems based on multiple factors including price, user interface, store inventory and sales functionality. After a careful analysis, Storcash selected the LS Retail solution as its new management software. The system's Role Center, a dashboard that gives users a complete overview of day-to-day tasks and operations, was one of the functionalities that convinced Storcash this was the solution t their needs.
Two phases
In 2013, Storcash replaced its legacy system with LS Retail software based on Microsoft Dynamics. The system was heavily customized to adapt it to the business's working practices and processes. A few years later, the system was upgraded to the latest version of LS Retail Software and Dynamics. This time, the company decided to try a different approach. "This time we focused on using the functionality offered by the system to achieve our goals, rather than trying to maintain our processes," says Anders Frømyr, Head of IT at Storcash. The plan proved to be a success. "We explored the functionality offered by the system, reviewed our internal processes, and as a result, we actually found more effective ways to work," says Frømyr.
Improved item management
Since then, the new software solution has delivered benefits that go beyond optimized business processes."Item maintenance is a lot more efficient now. As a result, both our store employees and our administrative staff have had to spend much less time on tasks related to maintaining and updating products," Frømyr says. As the system is built on Microsoft Dynamics, user training is now quicker than before. As most people are familiar with the software solution's logic and interface, even new employees can quickly find the menus they need. "And since we are using the same system to manage everything, from sales to inventory to vendors, we only have to train our staff on one software solution. This has saved us a lot of time," says Frømyr.
Automations
Thanks to the system's automations, Storcash has managed to simplify and speed up inventory management and replenishment tasks. In the past, product ordering used to require time-consuming manual work. Today, most of the product orders are created automatically in the system and sent straight to the vendors. No human verification is needed. "Automating item reordering has really freed our employees' time," says Frømyr.In the past, physical inventory count would keep dozens of staff members busy for four whole weekends every year. Today, the team can accomplish the task in half the time, and with better results. "For us, I think the most positive changes have been in the back office. Reordering and counting of products is so much easier and faster now – and we are getting more accurate numbers, too," explains Frømyr.
User roles
Storcash has been using the user role-based filtering in the system to simplify daily work for its staff."The LS Retail system is role-based. This means we can configure what information each employee can see by job role. By removing unnecessary options from the screen, both staff training and daily work are much faster. Whether they are looking for information or a functionality, employees can find it easily, as they don't have to wade through a long list of options. As a result, they are left with more time to help customers," says Frømyr.
Unified commerce
With the LS Retail software solution, Storcash can enjoy the benefits of a unified commerce platform – a single software solution that unites ERP, sales, POS, inventory, vendors, customer information, and more. In a unified commerce platform, all data is collected within one database, in a consistent manner. This means information can be easily accessed and analyzed. "Our store managers used to waste time having to create different reports. This is not the case anymore. Now they can take a quick look at the Role Center, get an overview of what tasks they need to focus on, and they are ready to start the day," explains Frømyr. A unified commerce platform removes the need to integrate different systems, and then connect and reconcile the data each system collects. For retail business, this means the advantages of unified commerce go well beyond time savings. "Having all information in one system means that all our data is highly reliable, and in sync at all times. Our store managers can easily access all the KPIs they need for running the store from day to day," says Frømyr.
Having a unified commerce system means clear information, with no risk of communication delays or mistakes as different parts of the systems try to speak to each other. All our data is in sync at all times. When we take a business decision, it's based on information that is timely, and that we know we can trust. Our stores can always easily access all their KPIs, so at any time they know if they are on track or need to change course of action.

Anders Frømyr, Head of IT
LS Retail Partner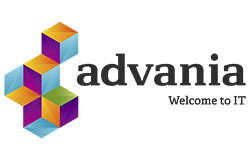 Advania
Advania offers a range of solutions and services that meet the needs of more than seven thousand customers in the business
Contact Us