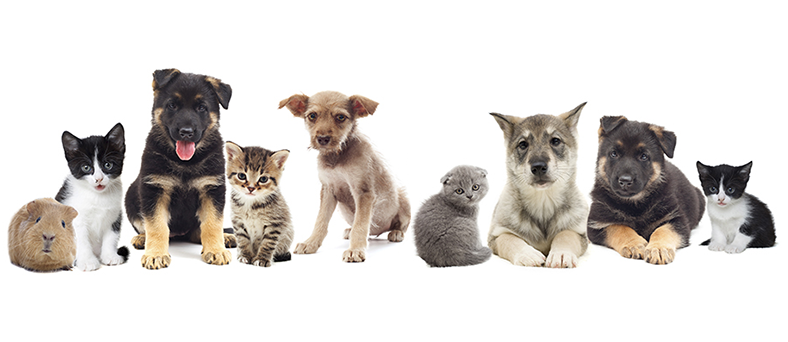 Care-A-Lot Pet Supply
Care-A-Lot Pet Supply is a leading retailer of products for pets, operating through catalog, an online store and 3 retail store locations in Virginia, USA. The stores also offer additional services like pet grooming, boarding, training courses and a day care for cats, dogs and other small animals.
Situation
Care-A-Lot Pet Supply was founded in 1988 by Mr Alfred Clarke, a former supply officer in the Navy and dog enthusiast, after he discovered how difficult it was to obtain the supplies needed for his award-winning dogs. In the past 25 years Care-A-Lot Pet Supply has managed to expand from a one-store retailer to one of the leading pet supply companies in Virginia, while maintaining its identity as a family-operated company which aims to provide the best service and products to customers and their pets. As Care-A-Lot started expanding and increasing the number of its store locations, they realized that the management systems they had in place could not meet their new needs. At that point, Care-A-Lot was using four different systems across the whole process: Microsoft Dynamics Great Plains (GP), which was used for accounting; NCR Counterpoint, used for POS; a home-grown product to manage warehouse inventory; and a 4th custom solution for inventory purchasing.
The use of four separate systems caused a number of problems and limitations, the most urgent of which were:
Lack of integration: the various systems were not communicating to each other, making store management complex and time-consuming.
An insufficient level of detail for the transactions: GP had been integrated with Counterpoint, but it still couldn't provide the level of detail that Care-A-Lot required. For instance, it didn't allow for drilling down from the general ledger to individual transactions.
Problems with managing multiple locations: the systems could not effectively handle inventory and sales in more than one store. Care-A-Lot thus had to manage their locations as if they were separate stores, resulting in increased complexities and wasted time.
System support: Care-A-Lot discovered that the version of Counterpoint they were using would not be supported past a certain date, which prompted them to look for a different system which could guarantee long-time support.
Care-A-Lot started to evaluate alternative systems, searching for one that would grant them:
Deep integration: the system would need to be able to manage the whole process from financials to POS across multiple stores and warehouses.
Ability to manage multiple locations within the same system;
Longevity, with a guarantee of long-term support;
Flexibility, in order to optimally cater for all the different needs of the company, from in-store sales, to e-commerce, to service delivery;
Efficiency.
When Care-A-Lot came across the LS Retail software solution at Microsoft Convergence, they realized that - unlike its competitors - it ticked all the boxes. Moreover, unlike other large solutions, it could be adapted to a multiple-store environment while remaining economically feasible for the company. Care-A-Lot's Pet Supply opened its 3rd store in 2011; in 2012 they went live with LS Retail software. The system is now in place in all of their stores, across 35 POS stations. Two and a half years after the LS Retail software solution went live in their stores we spoke to Denise Clarke, VP at Care-A-Lot Pet Supply, who expressed much satisfaction for the whole implementation process and system.
LS Retail software has helped Care-A-Lot grow its business and improve its efficiency, bringing along all the functionalities the company needed:
True end-to-end system integration: the whole process, from financials to warehouse to sale, can now be managed effectively with just one system. This strong integration also offers the ability to efficiently manage multiple locations with only one system.

The company also implemented the solution to its web and catalog sales, improving their effectiveness and reliability. Whereas previously customers would be charged at the time of purchase from web or catalog even if the items were not in stock, now, thanks to LS Retail software, the company charges when the product is sourced, thus offering a better service to their customers.

Longevity: the strong presence of LS Retail in North America, and the backing of Microsoft, reassured the company that the solution will be available and supported for a long time.
High flexibility: the LS Retail software solution can be easily adapted to fit a company's needs. Among the most valuable features, according to Denise Clarke, are:

The possibility to customize each user's POS screen to suit it to the desired functionality.
The possibility to pull up specific transactions, for example by scanning the barcode on the receipt that the customer brings in. This helps loss prevention, for example preventing items purchased on sale from being returned at full price.
The possibility to set return limits; for example, it is possible to set that if a return is over a specific amount a manager's approval is required to process the transaction.

Efficiency: the system itself is very powerful and nimble, removing the risk of technical hiccups. It also offers offline capabilities: With the system previously in place at Care-A-Lot, if the HQ server went down, the whole store system would go down as well. With the LS Retail software solution each register can be run independently.

LS Retail software is not only efficient, but also helps improve efficiency across the whole process, from increasing flow pace at registers, to shortening the time frame of warehouse-to-store shipments, to improving inventory efficiency thanks to automated purchasing worksheets. The system can also help reduce theft and loss, thanks to its feature which allows users to extract individual transactions from the general ledger.
Denise Clarke, VP of Care-A-Lot, has been especially satisfied with some specific functions offered by LS Retail software:
Cross Selling Functionality: this feature has proved essential to effectively manage the training courses and grooming services that Care-A-Lot offers. The trainers and the groomers employed by the company are paid on a commission basis. The system that was previously in place did not permit to track commissions; the company was forced to save copies of receipts and manually calculate the commissions. This was not only time consuming but could lead to inaccuracies as there was no accurate way to track changes, should a customer change or cancel a class date, or switch from one trainer to another.

Thanks to the Cross Selling function, Care-A-Lot can now calculate their on-commission staff's pay accurately and with immediacy, saving the management and payroll department an incredible amount of time and at the same time guaranteeing their employees that their pay is 100% accurate.

Discount and Mix and Match Offer Functionality: this function, which Care-A-Lot uses heavily in their retail stores, allows the management to set up offers and test them thoroughly before they go live, giving the company confidence that control over the discount lies in the system. Previously Care-A-Lot had zero system control over discounts: in other words, the system would not prevent the offer from being rung even if the sale did not meet eligibility requirements, resulting in possible lost revenue. The LS Retail software solution eliminates such uncertainties, guaranteeing great accuracy and helping prevent losses.
One of the most important reasons for choosing LS Retail software solution was that it completely meets our needs.

Denise Clarke, VP
Prior to LS Retail, we were truly at the mercy of the system and we had to tailor our business around the system capabilities. Today, we have visibility and tracking, not only of what our cashiers are ringing at the registers, but of the entire flow of inventory, and we are able to set the controls in the system according to our requirements!

Denise Clarke, VP