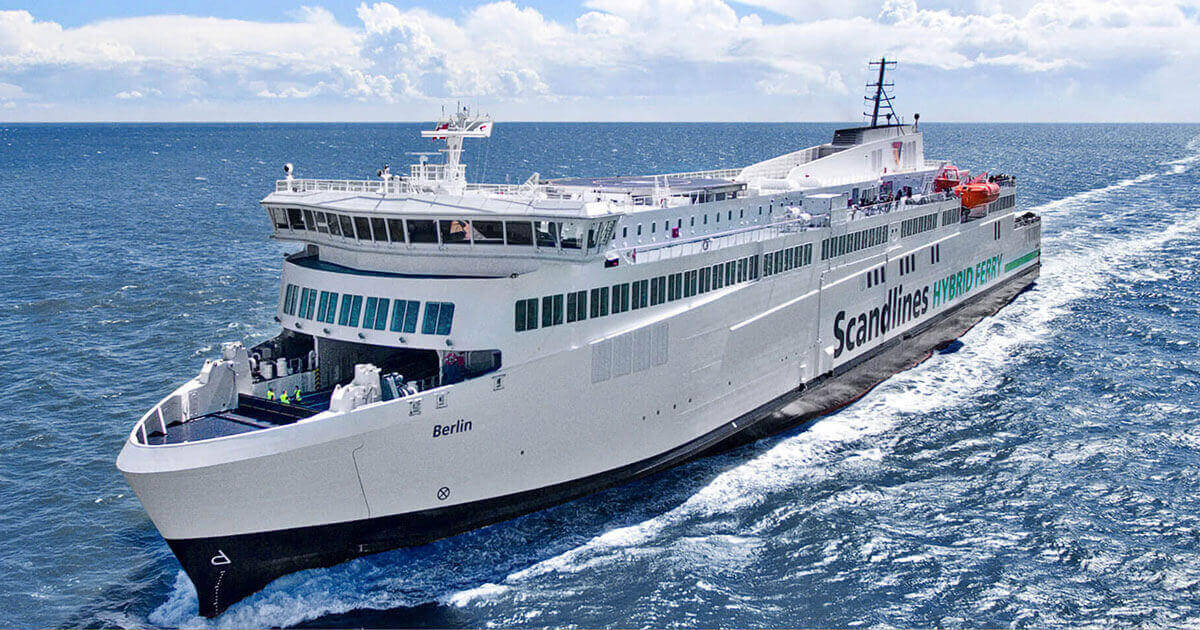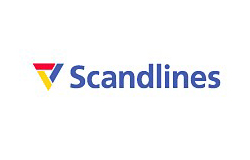 Scandlines - Ferry and Travel Shop
Scandlines was founded in 1998 and is one of Europe's largest ferry companies.
On its three short, high-frequency, high-capacity ferry routes between Denmark, Sweden and Germany, Scandlines offers an efficient and reliable transport service for both passengers and cargo customers. In an average year, Scandlines transports 7 million passengers, 1.8 million cars and 700,000 cargo units on its routes.
The case
Just 45 minutes – that's how quick the journey is on the Rødby-Puttgarden route run by Scandlines. In this short time, passengers should ideally manage both to eat in the on-board restaurant and buy items in the Travel Shop. When they reach their destination, they must also have the option of purchasing more items and picking up pre-ordered goods in the BorderShop – largely irrespective of which of Scandlines' 60 daily departures they choose. Not only does this require an efficient till system, but it also requires a complete and integrated onboard sales system to ensure that the menus and retail products required by customers are always available and that there are neither too few nor too many of them.
LS Retail software was selected as the right system for the job. "Our requirements for managing the business down to a detailed level are increasing all the time. And the speed with which we need data is also increasing to ensure that we are always managing the business well. We have to have the right sales mix. We have to know our costs, know where sales are being generated and understand underlying shopping patterns," explains Henrik Ingemand, Vice President Catering, Scandlines. Mikael Kragh, IT Manager, Scandlines, gives his view of the choice of LS Retail software: "Our existing till system is ten years old. It is no longer being maintained and supported. It has been described as a cigar box with a screen. We wanted a modern and future-proof standard solution based on best practices, to give us the management tools we needed. It also had to be possible to integrate it with our IT infrastructure, including SAP."
Add-ons out of the box
According to Henrik Ingemand, several things convinced Scandlines about the choice of LS Retail software as a solution: "It is important to understand that retail and catering are two different things. Retail is very much based on pay per scan while catering includes the whole aspect of production. It is not a case of 'one size fits all." "There are also standard processes for Loss Prevention," said Mikael Kragh, who added: "In the selection process, we got a demo system on which they completed live transactions. That was brave – because we have seen that kind of thing fail before."
Budget management tool
In the area of catering, LS Retail software offers menu management, food planning, tracking of raw ingredients and display management of e.g. sandwiches. Henrik Ingemand highlights how the LS Retail software solution will replace pen and paper in the management of table reservations on the Gedser-Rostock route. But Henrik's attention is focused first and foremost on all the data provided: "We will have a system that is able actively to feed data into our finance system. This will be a great management tool in our budgeting. When we are able to see sales patterns, we will be able to use them actively in our budgeting." Henrik continues: "The system offers Business Intelligence both vertically and horizontally. We will be able to track our business right down to unit level in terms of sales, resources and costs – just as we will be able to track the performance of a concept in several locations on the ship. As for the horizontal level, there is the whole area of product management where we will be able to pick products and categories to see how they are working which is very interesting in terms of a loyalty program. Add to that the system's options for access to capacity nuances which can be used in our duty rota planning."
Loyalty program with points payment
With Travel Shops on board the ferries and BorderShops in both Puttgarden and Rostock, the retail section of the business is very demanding. The LS Retail software solution is capable of meeting these demands. According to Mikael Kragh: "One of the most important considerations is that our front-end activities in the LS Retail software are deeply integrated with the Supply Chain process so that items are topped up continuously and we do not risk being sold out when a busload of customers comes along." Border Shops, the website where customers are able to order items in advance for collection, will become an integrated part of the LS Retail software: "This automates the process. It is also a great advantage that we only need to maintain product catalogs, product descriptions, prices, and image catalog in a single location."
Scandlines has a SMILE Card loyalty program which allows customers to accumulate points and use them as payment on board the ferries and in the BorderShops. So far, this has been done with vouchers. But the till employees have not been able to validate them. In the future, customers will be able to pay with vouchers, SMILE Cards and standard payment solutions. "It's all about speed of service. Employees in catering and retail should not be spending their time on validation. Our ferry journeys are short, and customers need to be given the best possible experience," emphasizes Henrik Ingemand, adding: "We wanted a modern and future-proof standard solution, with best practice."
Benefits for Scandlines: A summary
Standard solution for both retail and catering
Integration with SAP
Enhanced budgeting and monitoring
All required data for Business Intelligence
Complete loyalty program with app, website, Member Management, and option of targeted campaigns
Enhanced catering services with table reservation, menu management, food planning, raw ingredients tracking, and display management
Strengthened retail with integration with the supply chain
Management of VAT and duties according to whether the ferry is in Danish or German waters
What also convinced me was the many add-ons that the solution has, right out of the box, including an app with a webshop and loyalty programme as well as Member Management.

Mikael Kragh, IT Manager
The system provides an enhanced overview of busy departures – and we will have the option of working more actively with advance booking of catering services.

Henrik Ingemand, Vice President Catering
LS Retail Partner

CGI Danmark A/S
With 68,000 professionals operating in 400 offices in 40 countries, CGI fosters local accountability for client success while bringing global delivery capabilities to clients' front doors. Their high-quality business consulting, systems integration and managed services help clients leverage current investments while adopting new technology and business strategies that achieve top and bottom line results
Contact Us