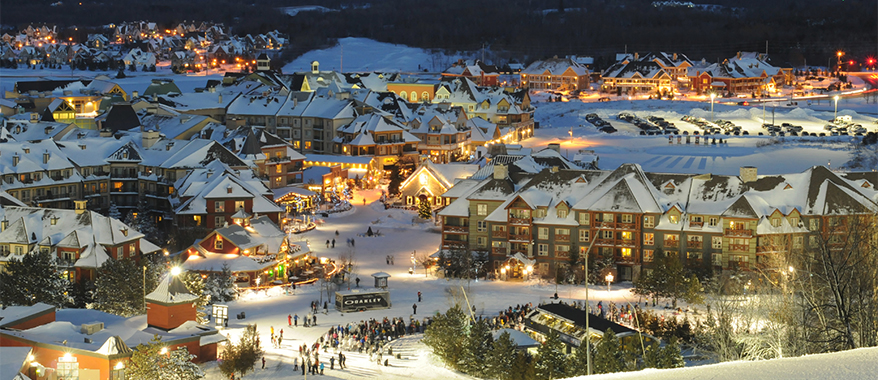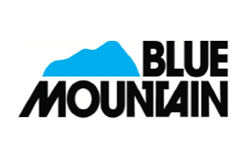 Blue Mountain Resort
Blue Mountain is one of Canada's largest resorts. The scale of their daily operations ranges among various retail and hospitality activities, spanning from accommodation, to attractions, to rentals, to various types of stores and supermarket, to restaurants, food and beverages. Every year Blue Mountain welcomes more than 2 million guests and handles over 136 POS stations in one location. All of Blue Mountain transactions and services are run and managed through a single, all-in-one system: LS Retail software solution.
Interview with John Gowers, Director of Information Technology at Blue Mountain
Until 2009, the resort used to deploy 26 different systems: a different one to run each single function, from catering, to rentals, sales, retail, etc. Having so many systems in place brought about a number of problems, including incompatibility between systems, down-times, and slow staff training. Now, all of the functions of Blue Mountain are served with LS Retail software. The LS Retail software solution is a single platform, flexible and powerful enough to be able to meet all of the resort's needs and more, from POS to back-office requirements, including maintenance and inventory management. Business case
Enhancing the guest experience is central to Blue Mountain, but tasks like buying a ski lift pass or ski lessons were often time-consuming, not to mention costly for the company. Prior to implementing LS Retail software, the company did not use any structured solution and rather had an extensive number of different vertical applications, which did not consolidate data. Diverse systems created integrity data issues, including replication and communication problems, which could only be solved by entering the information manually and spending a lot of time in doing so. In other words, in the absence of an automated environment, all the different systems acted as separate entities. So much so that coordinating the operations among all outlets and the head office as well as carrying out critical functions was almost an impossible task. Apart from being a time-consuming activity, manual re-entry of data required much man-power and often resulted in inaccuracies along with higher administrative cost. In fact, it became completely prohibitive in relation to management initiatives. Moreover, due to lack of an integrated system, initiatives such as loyalty programs were far too costly to initiate as Blue Mountain had to pay development costs to many vendors. The company lacked a systematic procedure to carry out an item-level or product-level analysis, implement and monitor new promotion schemes, check the performance of each product on the basis of high- or low-selling products and promote them accordingly. Previously, Blue Mountain also used Squirrel hospitality system for their food/beverage divisions. This was adding yet another disparate system, which increased costs even further. Blue Mountain knew that standalone systems which could hardly communicate could no longer meet its requirements. So when the company needed to replace the aging and disparate systems used, they saw it as an opportunity to raise the bar in how they interact with customers, as well as improve the overall customer insight capabilities. To support its continued growth, the company decided to update its infrastructure and processes. They sought a solution to take care of data at the head office, handle billing of all stores, manage multiple POS terminals, supervise stocks and store profitability, define promotional offers and schemes, manages the hospitality business, as well as provide timely information online. The solution
To manage its diverse needs, Blue Mountain Resort considered different solutions. After detailed evaluation of the product, Blue Mountain Resort chose to implement LS Retail software solution and LS Central for restaurants (previously LS Nav Hospitality), built on Microsoft Dynamics ERP. LS Retail software is a flexible solution that can be configured according to specific requirements. It is an end-to-end solution, which means it maintains common data over the entire organization. Since the POS terminals, back office and head office use the same application and functionalities, the individual transactions can be tracked directly from head office. Blue Mountain's strategy has been to produce a one-stop shop where customers can do all ticketing, rentals, bookings, managing lessons such as ski or golf lessons, buy season passes such as bike applications and many more. The customer can thus go online to Blue Mountain's website, and book a complete itinerary allowing dynamic packaging with associated discounts. Benefits after implementation
Overall, the solution has vastly enhanced efficiency in operational practices, as well as profitability. The Blue Mountain staff is more efficient, and can quickly attend to customer requirements. Attendance is faster, with significantly improved transaction time. Since one unified application is used throughout the whole cycle, employees only have to be trained on one system, and can be moved around to different divisions easily and thus reduce training costs. The LS Central for restaurants system is easy to use, which also reduces training time. In addition, the call center is set up to manage operations and communications with customers through LS Retail software, making license costs considerably lower than before, as the company had formerly used a third party call center solution. Overall, licensing costs and hardware costs are greatly reduced, as Blue Mountain only has to manage one complete integrated system. The scalability and customization abilities of the LS Retail software solution are ideal for Blue Mountain's retail environment, as the POS terminals can be increased as per future requirements. The back office operation automates data reconciliation from all the different departments at the head office. Moreover, it ensures total data and system integrity. LS Retail software is easy to use, ensures good connectivity and consistent operating speed, is rich in features, reliable and - most of all - cost-effective.
LS Retail software: one solution for all of Blue Mountain's needs
The LS Retail software solution has provided an optimal choice for Blue Mountain for multiple reasons:
No more integration issues: One single business management system instead of 26 different applications.
Flexibility: LS Retail software has allowed the resort to manage smoothly the complexity and diversity of its operations.
Higher adaptability: The presence of a single, flexible solution grants that once staff members have been introduced to the program they can easily be moved around from sales, to rentals, to food and beverages, according to need.
Minimum staff training: LS Retail software is very intuitive and easy to use. Thanks to the user-friendly and logical interface, even staff members who have not been introduced to the system can use it efficiently in a very short time. This is a large benefit in environments which, like Blue Mountain, experience high seasonal staff turnover.
Offers, packaging and associate discount: Having a single product across the whole platform has removed the friction from the buying process, allowing Blue Mountain to create easily integrated offers which could not have been managed across different platforms.
Ensures customers' satisfaction and retention with quick delivery
Greatly improved transaction time
Eliminates manual processes, saves person-hours
In-depth data analysis, so that Blue Mountain can take informed business decisions
Ticketing and rental management
Complete itinerary booking with Dynamic Customer
Greatly reduced license costs
To sum it up, as Gowers said: "The LS Retail software solution has such a powerful foundation that it can easily be adapted to different contexts and requirements. LS Retail software is simple to build on, with features that are easy to expand and customize, and efficient to run your business."
The LS Retail software solution helps you manage seamlessly even the most complex and diverse businesses. The Blue Mountain story demonstrates how the LS Retail software solution can remove the barriers from your business's path, providing you with the necessary foundations to grow and go forward.

John Gowers, IT Director
The LS Retail software solution represents a true paradigm shift for Blue Mountain. We can now service our guests with a fully integrated solution replacing what previously required five vertical market applications. We have achieved significant returns but more importantly, the staff loves it.

John Gowers, IT Director