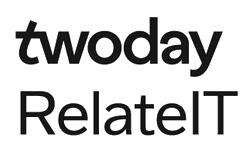 Why Relate IT became an LS Retail partner
A strong personal affinity and cooperation
We have been an LS Retail partner from the beginning, so we have developed a strong personal affinity for the product and the company over the years.
Having a worldly-known product like LS Retail software solution has allowed us to add major brands to our portfolio, such as the chains Søstrene Grene and Normal.
Without close collaboration with other LS Retail partners, we would not be able to deal successfully with such large customers. On these projects, we get help from LS Retail partners in every country (15+ countries for Søstrene Grene and 5+ for Normal) in terms of local support, local customization, and legal compliance.
A fully integrated system
LS Retail stands out to our customers against the competition by being a fully integrated system and having its solutions built atop Microsoft Dynamics. By having the ERP, financial, wholesale, and logistics, integrated with the retail solution, we have everything we need to confidently run our retail operations and make our international and local customers alike successful.
We operate in a variety of industries, but LS Retail is the largest single product we offer within our organization, and it represents 35% of our total turnover. We saw a 20% increase year-over-year in turnover with our customers working in the retail business and the trend is clearly rising. We also grew from 12 to 125 employees in just a few years.
We have developed our own mobile pay and inventory count on top of LS Retail solutions. We have also developed our own module for byttemærke, a label used in Denmark on products to return a purchased item within a certain time limit. We plan to do more in the future as opportunities arise.
Relate IT and LS Retail
Spokesperson and title:
Poul Stokholm – Product Director
Years being an LS Retail partner:
Since 2006
Countries in which they operate:
Five offices in Denmark and one in Dubai, customers worldwide