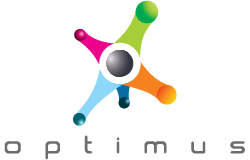 Why Optimus became an LS Retail partner
A competitive advantage
LS Retail gives us a competitive advantage by providing our customers with the infrastructure and full omni-channel experience to compete with big organizations. Because of this, we are being recognized as a serious industry player, and not just another generalist ERP or solution company in the market.
There is a great community feeling within LS Retail. We collaborate all the time with other LS Retail partners with resources and IP, and we get great benefits. We have developed multicultural relationships across Europe, US, and Latin America, and we have found people who share the same dedication to LS Retail, and the same vision for the future.
Being an LS Retail partner in numbers
In one year, we got more leads from LS Retail through marketing events and partner management than in 3 years with some other partners. Once we have a qualified LS Retail lead, and when the BANT (Budget, Authority, Need, Timing) sales qualification from the customer is very high, our conversion rate reaches 80-90%.
Not only has our customer value increased: our customer satisfaction has grown, too. Customers using LS Retail are overall more satisfied than our other customers.
Our partnership with LS Retail has enabled us to create a large portfolio of solutions and services, which we deliver and resell to our customers from LS Retail and outside. This includes industry modules, various applications for supermarkets, credit card processing applications, and mobile applications for the warehouse. We were the first ones to develop an integration between LS Retail software and Uber Instacart.
Optimus and LS Retail
Spokesperson and title:
Hector Negron – Managing Director
Years being an LS Retail partner:
Since 2016
Countries in which they operate:
USA, Caribbean, Central America, South America and Europe