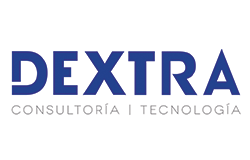 Why Dextra became an LS Retail partner
LS Retail makes us competitive
Many retail companies in our region have obsolete systems with limited functionality and benefits. LS Retail software solutions make us competitive by being one of the strongest retail products on the market.
Having a complete end-to-end solution with an ERP system and POS adds a lot of value for our customers. The back-office capabilities cover the accounting, warehousing, and purchasing processes. On top of it, with such powerful retail functionalities we are talking the same language as the customers, and they feel understood. Having an international partner specialized in our sector like LS Retail positions us as experts within the industry.
Providing solutions before issues arise
By being part of the LS Retail partner network, we can offer software solutions that the retail sector will need now and in the future, without having to worry about research and development. We know that LS Retail is building highly valuable applications for our customers. So, instead, we can focus on what we do best: bringing these software solutions to end customers, receiving their feedback, and adapting them to the local reality if necessary.
LS Retail develops such innovative solutions that we can anticipate needs that our customers have, but haven't yet realized! We just have to come to our customers and say "Look, now I have that". Our aim is to simplify our customers' tasks and operations and, thanks to our connections to other LS Retail partners, we can achieve that and more.
We learn from other partners, share knowledge on specific projects, and help each other when issues arise. We work together as one team.
In addition to localization for every country and to customization of modules, we have developed several extra functionalities based on customers' requests. We have gathered a lot of information, so much that we now offer a "Dextra starter pack" of functionality on top of LS Retail solutions.
Dextra and LS Retail
Spokesperson and title:
Frank Quezada – Director
Years being an LS Retail partner:
Since 2007
Countries in which they operate:
Dominican Republic / Haiti / Antigua / Puerto Rico