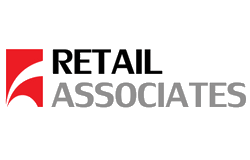 Why Retail Associates became an LS Retail partner
The enabler of our success
Our business is built on our partnership with LS Retail, and we see LS Retail as the enabler of our success. From a handful of employees, we are today close to 100 employees. We serve hundreds of customers of all sizes, from local businesses to global retailers.
Being an LS Retail partner is like being part of a global family. Even if LS Retail has gone through tremendous growth over the years, the family spirit has not changed. Everyone at LS Retail engages at a very personal level, the doors are open, and feedback is welcome. We are strong together.
A wealth of possibilities in one unified solution
Being able to offer a unique solution for retail and hospitality to our customers changes the competitive landscape to our advantage. LS Retail software offers a wealth of configuration possibilities, and adds extra value with quality consulting services aimed at understanding the requirements and the business processes. In the end, we can provide customers with a software solution that significantly improves operations and insight.
We have always had full support from everyone at LS Retail, from the CEO and the executive team, to marketing, the product development teams, and the consulting team.
Exponential growth
Our partnership with LS Retail has allowed us to grow horizontally and vertically. We have developed a number of industry solutions for various types of retail built over LS Retail software. We have added several ISV products where additional functionality is required, and we have built our own products to complement local requirements.
The LS Retail partner community, as well as the entire ecosystem around LS Retail, is extremely valuable for a reseller like us. With limited resources at hand, it is an advantage to be able to reach out to other partners for add-on solutions, expertise, and perhaps partnership. We welcome other LS Retail partners to connect with us. We have been, and we are, working with other partners by providing resources, offering localization and compliance modules, or by taking on project tasks. We also provide help desk, service desk, and support for some partners.
Retail Associates and LS Retail
Spokesperson and title:
Bo Lundqvist – President & CEO
Years being an LS Retail partner:
Since 2009
Countries in which they operate:
Philippines