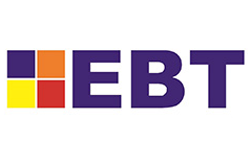 Why EBT became an LS Retail partner
The enabler to our growth
One of the primary reasons we joined LS Retail is their focus on a very niche area, retail and hospitality. Other ERPs are often everywhere, so having this specificity is very appealing to us as a partner. The Middle East region thrives on retail. Since Dubai doesn't have oil, 90% of the business comes from retail and hospitality. Dubai is home to the best hotels, restaurants and retail outlets that can be found worldwide, and LS Retail are the best choice for these customers.
One of the biggest values we have derived from being part of the global LS Retail partner community is the worldwide reach. Although we are using a software, that software doesn't change. Whether we are working for customers in Dubai or Ireland, the base structure of the software remains the same, which makes it very easy for us to go to a new territory and implement the solution.
The LS Retail team plays a very large role in our growth. The Regional Vice-President for MEA & India is always supportive with leads, references, sales. Overall, everyone is by our side whenever we need support with customer issues, require sales material or need to clarify some questions, we always get very fast response.
Being an LS Retail partner in numbers
As a partner, our bread and butter is Business Central & LS Central, this is all we do at EBT. Almost 75% of our revenue comes from LS Retail. When we started off in 2010, our team consisted of only 5 consultants. Gradually, our base increased, and we have today about 30 consultants in Dubai. We also have 4 technical consultants working from offshore on the coding part. We also have a dedicated Help Desk for all our support customers.
Year over year, we have experienced a 100% growth. Almost 60% of our revenue comes from repeat orders, when some of our existing customers open a branch or new setup and get us engaged for this particular region. There are many software's available, but the features we are demonstrating to our prospects with LS Retail, they would not see from any other local vendor or any other ERP. As we like to tell our customers, "As long as you are in the business, this software will not only support you but will also grow with you."
Partnering with an international organization like LS Retail gives us technical recognition. LS Retail has a very strong partner community and won´t make anybody a partner. In our region, there are about 5 very active partners. This is of prime importance to us that the community is fully involved, and that we all have a dedicated and professional approach for all the pre-sales. This way the customers get real benefits from the implementation.
EBT and LS Retail
Spokesperson and title:
Ajay Prabhu, Head - Middle East Operations
Years being an LS Retail partner:
Since 2010
Countries in which they operate:
Offices in Mumbai, India, and Dubai but customers worldwide (Canada, Ireland, Middle East, Indonesia, New Zealand, Fiji, Jamaica, Cyprus, Mauritius, Madagascar)