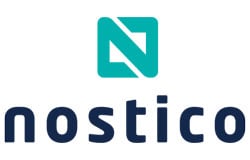 Why Nostico became an LS Retail partner
A game changer
There are many retail solutions out there, but the fact that LS Retail is integrated to an ERP makes it a game changer with our clients. The robustness of the system, and its breadth of benefits and functionalities, make it easier for us to sell it and distribute it in our regions. The industry is moving to omni-channel retailing, and LS Retail has built a powerful infrastructure.
We are very grateful for the constant personal support we get from LS Retail in all fields, the regular meetings, and ongoing communication. The help we get in converting the prospects into clients has been of great value on our reseller journey.
Being an LS Retail partner in numbers
In revenue, we have experienced growth of 70-80% year over year. LS Retail represents 80% of our clients and 100% of our current prospects. Our conversion rate reaches 73%, meaning that when we approach our clients, most of the time we are able to close the deal. To do it in a sustained and successful way, we hire qualified consultants and developers, and take the necessary time to train them and fulfill all our sales efforts. Having the leads under control is essential to us to provide the quality we want to meet.
When we analyze prospects and future projects, we always keep our door open to collaboration with other LS Retail partners. We believe the success of all LS Retail partners makes the LS Retail solutions even more valuable and sellable to the customer. We support our customers, as well as other partners' customers. And it works the other way around, too. We have been collaborating with other partners on specific modules or customizations, and we work hand in hand with some of them.
We mainly use the standard LS Retail products, but when we see an opportunity, we adapt and build on top of LS Retail solutions.
Nostico and LS Retail
Spokesperson and title:
Marcelo Rusconi, CEO and Franco Rusconi, Marketing operations
Years being an LS Retail partner:
Since 2019
Countries in which they operate:
El Salvador / Nicaragua / Honduras / Guatemala