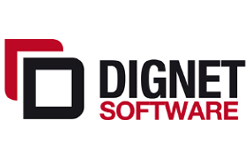 Why Dignet became an LS Retail partner
Staying ahead of the game
We are a small but growing company. We started with one employee, and by the end of the year we will have over 30. We currently have around 50 clients. We work in a very fast-moving environment. Technology evolves, new trends emerge, consumers change, and so do both customers' and suppliers' habits. With limited resources at hand, having a partner that is not only knowledgeable in the industry but ahead of the game is extremely valuable.
When we started looking for eCommerce solutions we talked to LS Retail, and they'd already made their own eCommerce integration. This illustrates how LS Retail often solves our problems before they even arise. LS Retail gives us insights on the future of the retail industry and helps us define how to address our customers' challenges.
Great communication and cooperation
Whenever we were brave enough to enter a project as pioneers, we always had LS Retail by our side. This kind of relation, based on support, help, positive attitude, is rare in this business, but that's what makes a partnership successful. The biggest value in any partnership is having someone who will answer your concerns. This becomes even more crucial when you suddenly run into an issue with a customer. With LS Retail, we always have somebody to talk to.
The moment we went live with the first gas station on LS Forecourt was a challenging period for us - I remember us sitting in the gas station 24 hours a day, just in case anything would happen. And all the time, we had someone from LS Retail on the phone. Just knowing that somebody is there to support us, to listen to our concerns, means a lot.
If we need help in a specific region, we know who we can call, both in LS Retail and among other LS Retail partners in other countries. We all look in the same direction, we share experiences, information, and resources. This network is a valuable resource for us.
Dignet and LS Retail
Spokesperson and title:
Nermin Montel – CEO
Years being an LS Retail partner:
Since 2010
Countries in which they operate:
Croatia / Bosnia / Serbia