How your restaurant software can help you succeed in uncertain times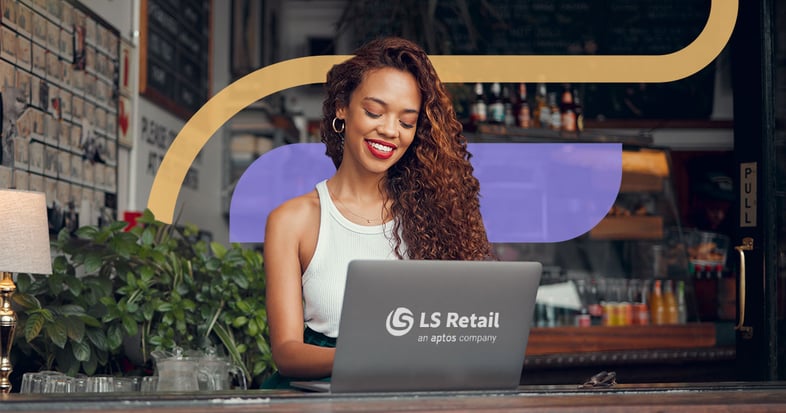 As a restaurant owner, one of your top priorities is to make your guests happy, giving them great service and quality food at fair prices. Yet we know that's not as easy as it sounds, especially in today's unpredictable market.
Things go well for a while, then the legislation changes and staff costs soar unexpectedly. Supply chain issues mean that suddenly, one of your key ingredients is available only at prohibitive prices. Extreme weather events make certain types of produce temporarily unavailable. Recession keeps consumers away.
In truth, "times of uncertainty" are the norm for food and beverage businesses. And, in spite of everything, you must keep going and deliver great experiences for your guests. But how do you absorb temporary spikes in costs without increasing prices, or reducing the quality of service, or closing restaurant locations? The right technology can help you achieve substantial savings by optimizing your business processes. Here are few ideas on how the right technology can help you on different fronts:
Waste management
A modern inventory management system can help cut costs by reducing waste and making best use of ingredients in the kitchen. For example, a platform offering centralized recipe management enables you to update recipes once for all your locations. This will save you time, help you track ingredient usage.

It can even help you cut costs, for example by identifying where expensive out-of-season imported ingredients could be replaced with cheaper local produce. To further reduce waste, give your management and kitchen staff features such as:
Meal and recipe planning tools so you can plan meals in advance and rationalize your ingredient ordering
Analytics that show what ingredients are used and where, so you can reorder the correct quantities of ingredients and distribute them appropriately to restaurant locations
Standardized recipe management to ensure every dish leaving the kitchen is consistent and made to the highest possible standard
Clear order information in the kitchen along with timings to ensure guests receive exactly the dish they ordered, at the right time
The ability to price your dishes correctly to turn a profit.
With automated inventory management features and reliable data, restaurants can make sure they get the most value out of every customer order, avoid chucking away excess ingredients at the end of the day and keep guests coming back with great service and food made just how they like it. By automating certain processes, you can also reduce the risk of manual errors, easily track waste patterns and save time for your busy staff.
Loyalty
Adding a customer loyalty program to your business might just be the answer you're looking for to attract and retain valuable customers. It gives you the capabilities to identify and reward frequent guests with personalized offers and encourage them to come back to your restaurant again and again. Understand your guests better and build successful loyalty and incentive programs with:

Customer analytics, which manages all customer related data so you can send personalized offers, deals and discounts based on their preferences and habits. You could even send them personalized recommendations to entice them to try new dishes or attend special events
Loyalty program management that allows you to create campaigns for a specific restaurant location, customer group, or channel
The right customer loyalty system helps you to know your customers and design a guest engagement strategy that maximizes every booking and interaction.
Staff management
A modern staff management system can help optimize how you use your staff. The best systems include functionality such as:
The ability to set and adjust role budgets, so you can plan staffing based on how much help you need for each particular role and shift
Roster planning, so you can set schedules beforehand and use the system to see who is available and when
Fraud detection tools to quickly spot risk factors and prevent losses
Analytical tools to ensure staff costs are within budget.
Together, these capabilities give businesses the insights they need to trim excess costs while also allowing restaurant managers to waste less time on workforce management tasks.
Optimized menus
Is your menu supporting you to make the most of every ingredient and customer order? Beyond optimizing your inventory and staff, you can also use restaurant management technology to proactively engineer your menus to work for your business.
"Using the inventory and reporting tools, operators can analyze their food costs in detail, and understand, for example, if there are complex menu items that should be eliminated because they are too labor intensive, or don't yield sufficient sales," explained Eric Miller, VP at LS Retail.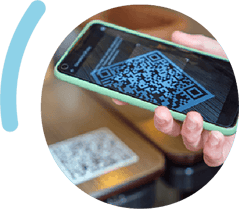 Restaurant management software supports you to create effective menus by:
Allowing you to customize your menus, using different colors and bolded text to highlight profitable items and dishes you want to draw attention to
Quickly adapt your menu to keep up with the latest trends and to accommodate local tastes if you operate across several geographies
Developing digital menus and QR codes to support digital ordering and grow your presence across multiple channels
Analyzing your data to determine which dishes are most popular, which ones are making the most money, and which ones should be changed or removed.
Faster table turns
Speed up ordering and table turnover by designing your POS interface so that it mimics your menu. By giving your employees the same view of the menu as their customers on their POS, it makes it easier for them to take orders and do so more accurately. If a guest wants a cheeseburger with no mayo and extra onions, it can all be done in a matter of clicks – no need to ask the guest to stop or repeat the order.
A modern restaurant POS does so much more than register orders and take payments. It also:
Allows you to set up and display different menus at different times of the day, depending on the shift or what you have on offer in your restaurant
Can be set up to only show menu items that are currently available so your staff can flip quicker among the options, and upsell more, because they see the correct upsell items on their POS. They can also quickly switch between courses using color-coded items and categories
Enables you to set fewer dishes in your menu, and then use modifiers to add or remove ingredients so your staff don't have to wade through a long list of often similar options
Provides a clear overview of which menu items perform best and how menu items are commonly customized so you can adapt dishes, simplify your inventory and proactively manage pricing.
Self-ordering kiosks
Avoid off-putting queues and disgruntled customers, and optimize use of your staff by putting self-service kiosks in your restaurants. They not only help to speed up service, but they've been shown to boost sales by increasing the average size of orders. The best self-service kiosk technology:

Allows you to easily amend and customize the look of the kiosk interface to suit your needs, including the ability to change the interface and menu options, and apply the changes across all your locations
Helps you to manage your inventory proactively, so you can quickly change the menu on the machines to highlight particular menu items you want to sell
Is easy to set up and quick to implement, and doesn't require complex integrations.
Automatically routes orders to the kitchen display system and direct them to the proper food preparation stations, organizing items so they are prepared in the right order and ready at the right time.
Customers increasingly expect the option to serve themselves, especially in fast food restaurant locations. Not only do self-service kiosks make their experience more convenient, but they allow you to sell to more customers while running a lean operation.
Open up new options for your restaurant with a unified software
Often, you'll come across several separate software solutions on the market that can address your restaurant's needs, but while each software solution may be relatively affordable on its own, it all adds up to a large sum once all license costs are considered. You'll also need to budget for all the time and money required to integrate separate solutions (with the added concern that, in some cases, an integration may not be possible).
With a unified platform, a restaurant can get all the different components to run the business efficiently in just one system. That means no need to work with multiple vendors, no need to teach staff how to use multiple solutions – and, once the system is up and running, no need to keep up with separate system updates and upgrades. All the functionality discussed above is available in LS Central for restaurants – so you can use it to its full potential if you want, or activate extra functionality (for example, add self-service kiosks) when and if you so desire.
Is it time for you to upgrade your IT and equip your restaurant with all the capabilities you need to effectively manage your business and get you through even the toughest market conditions? Contact us if you need help getting started.