How to create a menu that delivers returns for your restaurant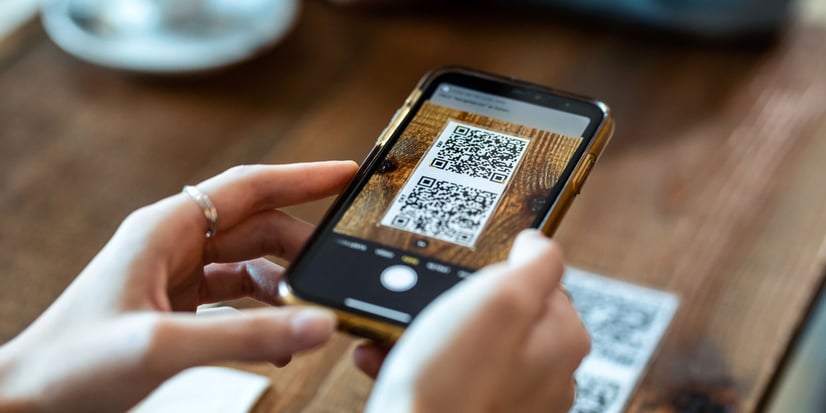 Why do your customers order one dish instead of another? Had they already decided they were going to have the Wagyu steak with red wine sauce and peri-peri fries before they walked into your restaurant, or did something else encourage them to make that choice?
Customers may only spend a few minutes looking at your restaurant menu, but if it's designed effectively, it can really improve your sales and margins. Far from being a simple pricelist, your menu should be one of your most important marketing tools.
Here are some of the most effective ways of giving your menu a new lease of life and ensuring it delivers both for your customers and your business:
1. Scale down your menu
The US National Restaurant Association's annual report observes that many restaurants scaled back their menu at the height of the pandemic. They got lean fast, reducing the number of dishes (and their inventories) to save costs, and replacing complex dishes with menu items that could be easily made with a smaller team of staff.
This is a trend that's here to stay for the foreseeable future. And it spans across the F&B business spectrum, from family-owned grills to hotel restaurants to QSR chains. Taco Bell recently announced plans to axe a dozen items as part of an ongoing effort to streamline its operations. "This evolved menu approach comes after months of analyzing the new way we are running our restaurants," a statement from the brand read.
In many ways, trimming down menus and cutting out less successful items makes good business sense. If a menu is too long, it can be much harder to maintain the same levels of quality across all the dishes; you'll need more inventory on hand, which is more likely to spoil; and you risk slowing down service if your kitchen staff are juggling too many different orders.
Give your customers too much choice, and it's likely to take them longer to choose a dish too, impacting ordering times and keeping your tables occupied for longer. As the old adage goes, this is about quality, not quantity.
2. Highlight your most profitable dishes
The way a menu is designed can persuade us to choose the dishes the restaurant wants us to. In his book Priceless, William Poundstone revealed that restaurants usually list high-profit and expensive dishes in the top right corner of the menu to catch the reader's eye. These serve as a price anchor, making less expensive items seem more affordable in comparison. Boxes, another eye-catcher, are also used for profitable items or dishes the chef wants to promote. Statistically, diners are more inclined to order whatever is inside them. Other techniques include bracketing and offering dishes in two sizes - so people feel like they're saving money, if they opt for the cheaper of the two.
Restaurant consultant Aaron Allen explained how the use of colors in menus can also influence the choices customers make: "For instance, limited use of red can call attention to high-margin items you want to move. Orange stimulates the appetite, while brown communicates nature and earthy vibes."
Language is also critical for raising the perceived value of dishes, and is especially common for items that are relatively inexpensive to make. "Hand stretched sourdough pizza", "crusty artisan bread", "handmade semolina cavatelli pasta" – all these items fall into this category, and can be a great earner for the restaurant.
3. Focus on food, not cost
A study by scientists at Stanford University found that people were more likely to choose less desirable, healthier dishes like vegetable sides if they were given a more elaborate description. Labels such as "twisted citrus glazed carrots" and "ultimate char-grilled asparagus" encouraged more people to eat them compared to the vegetables that had neutral or health-focused names.
Similarly, you can use descriptions to justify the price tag of more expensive items on the menu. Diners will be far more inclined to select the priciest steak dish if there is an accompanying description about its premium cut, origin, and how long it has been aged for.
With all this in mind, then, your menu should look like a feast of flavors, not a glorified pricelist. Steer in the right direction by avoiding listing the prices in neat, right-justified columns where they can be easily compared. Instead, go for centered justification and nestle the price into the dish description. Research also shows that removing currency signs from the menu helps to take away the emphasis of cost. Prices written out in letters, instead of numbers, can encourage customers to spend up to 30% more.
4. Keep things fresh
Food prices, trends and tastes change regularly. Never underestimate the importance of adapting your menu to keep up with the latest developments, and to accommodate local tastes if you operate across several geographies.
KFC is one of the most popular fast-food chains in China. There its menu is quite different to the one you would find in Europe or the US. KFC China offers a variety of local dishes, such as congee, a popular rice porridge, egg tarts, wraps with local sauces, and fish and shrimp burgers. The company has even altered some of its recipes to suit different regions, delivering different spiciness levels for customers in Shanghai compared to Sichuan. It also adds dozens of new, limited dishes to its menu throughout the year to drive traffic and encourage repeat visits.
In fact, adding new dishes is a great way of swapping out tired, old menu items and testing out new trends. Look at what's going on in the market, and consider whether you should offer poké bowls alongside your usual salads, or include more plant-based options instead of meat. A new menu item can invigorate your business and even attract a new crowd of customers.
5. Go digital
More restaurants than ever are experimenting with digital menus and QR codes, which directly send diners to the online menu – or to digital ordering platforms. This technology has been popular in Asia for years: in China many restaurants no longer have paper menus, and in fast food restaurants most people scan a QR code on the wall and order through their phones, rather than queuing up at the counter.
Compared to printed menus, QR codes and digital menus allow restaurants greater flexibility to change up their offering more regularly without having to reprint new menus. That means they can easily add a special dish at a moment's notice if they have excess ingredients to use up, or they can change their menu on a frequent basis to use seasonal produce. Digital menus also help to avoid one of diners' top pet peeves: ordering dishes that are no longer available. Instead of experiencing the disappointment of being told that the dish they want is out of stock, they simply can't order the item in the first place; it has already automatically been taken off the menu.
Research by PYMNTS found that customers now increasingly want and expect digital ordering options. People are also more likely to dine with restaurants that have a presence across multiple channels, including food delivery service aggregators, mobile apps and restaurant websites.
"Online ordering beats out phone or in-person orders, with aggregators and mobile order-ahead options being used more than any other digital purchasing channel," said the report.
Table-top ordering is also rising in popularity as it adds convenience – and fun – to the dining-in experience. At Inamo, an Asian fusion restaurant in London, diners can order their food from interactive menus projected onto their tables. Guests can also use the digital tools to set the mood, discover the local neighborhood, and entertain themselves by playing retro games, graffitiing on the table, and even checking the live chef-cam feed.
Supporting effective menu engineering
Even the most successful, well-designed menus need a revamp every now and again. Just like retailers evaluate their stock, restaurants should continually assess their menus to determine which dishes are most popular, which ones are making the most money, and which ones should be changed or removed. This is where powerful restaurant management software comes in.
By investing in a platform that manages all elements of the business in one place – financials, point of sale (POS), operations, supply chain, inventory, online channels, and customer loyalty – restaurants get to see the bigger picture and ensure that what they're offering in the restaurant matches up with what their customers want and what their business needs. The right system collects all the data from every sale and provides insights and reports to help you shape the most profitable, enticing menus.
Want to ensure you're maximizing the potential of your menu and aligning its layout and content with your business goals? Talk to us about how technology can help you do more with less effort.