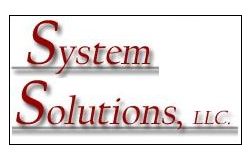 Why System Solutions LLC became an LS Retail partner
From RMS to LS Express
System Solutions is a global Microsoft Partner specializing in Microsoft Dynamics 365 Business Central for retail, wholesale, and distribution solutions in the hardware, lumber, garden, rental, sporting goods, and service industries. Prior to becoming a Business Central partner, we were a Dynamics RMS partner for 14 years, specializing in retail solutions that required EDI connections between retail stores and their distributors and co-ops. When RMS became end of life, we needed a POS solution for our Business Central customers that would be easy to set up, flexible and cost effective. We selected LS Express as our new POS.
The functional capabilities of LS Express evolved from global retail business requirements, which makes the product adaptable to more customers than a small proprietary point of sale system.
Business Central and LS Express meet all our customers' needs at a much lower price than the competition. Comparable vertical software solutions are two to three times as expensive for an all-in-one retail, wholesale and financial solution. LS Express also supports key features for stores in the verticals we serve. For example, it uses the powerful Dynamics 365 Business Central chart of accounts, customers, and item properties for cash, card, check and charge account sales at POS.
A supportive community
If there are technical issues, LS Retail always gives us rapid support. They welcome our ideas for new product development and support our efforts to develop our own IP on top of LS Express for our niche customer requirements. We have developed house account funding integrations with John Deere Financial and Capital One; credit card integrations to TSYS, First Data, Heartland, Elevon, and many others; offline sales for periods of internet outage; and POS to sales order integration for special order processing directly from the LS Express point of sale.
From a marketing perspective, LS Retail helps promote our business and introduces us to other partners so we can all grow the product in the retail industry. We recently participated in an LS Retail webinar to collaborate with Business Central partners from around the world. We regularly assist other LS Retail partners with customer training and data migration from customer legacy systems to Business Central.
System Solutions LLC and LS Retail
Spokesperson and title:
Dave Durrenberger – Director of Sales
Years being an LS Retail partner:
Since 2017
Countries in which they operate:
United States