7 ways retailers have thrived by moving their ERP to the cloud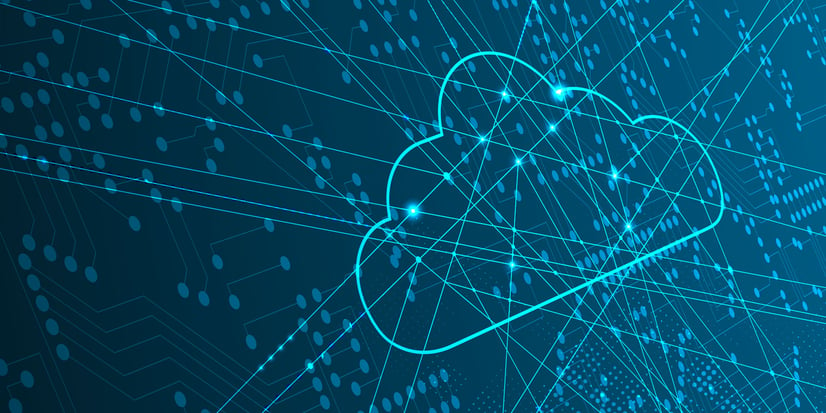 During times of crisis and increased competition, a business's digital capabilities become key to its ability to survive and thrive.
Market intelligence firm IDC found that in 2020, actual market performance was stronger than predicted. They attributed this success mostly to cloud computing. Companies that run their IT in the cloud are more ready to pivot and support new requirements, such as remote work or eCommerce sales.
As more retail leaders acknowledge the critical role the cloud plays in speeding up transformation, here are 7 examples of the positive changes a retail business experiences by moving to a cloud-based ERP – for example, going from an old on-premises version of LS Central to LS Central on Microsoft Dynamics 365 Business Central.
1. Get reliable, real-time data from all the stores and eCommerce.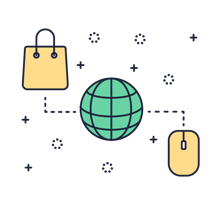 When the retail management system runs in the cloud, your entire team can access the real-time business data they need, even if they are operating remotely. The cloud makes it easy to instantly share data, reports, and dashboards, enabling every employee in your company to take action exactly when it's needed.
Eye Couture is an eyewear wholesale and retail chain in South Africa whose employees work in stores and home offices. Moving to LS Central SaaS has provided the company with reliable data that every employee can access, which has increased productivity. "We are now getting information when we need it, with one centralized view of our wholesale and retail business. Our sales reps, our employees at the head office or at one of our retail locations, they can all access stock availability, customer orders, as well as any other touchpoints we have with either our retail or wholesale customers," says Gregory Nichles, owner and manager of Eye Couture.
2. No need to worry about security.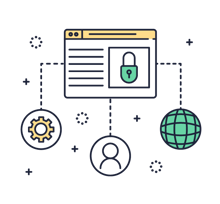 When you run your software in the cloud, all the security obligations move from your in-house team to the cloud provider. In other words, you can stop worrying about data legislation, security protocols, privacy requirements, and keeping up with the latest threats – someone else takes care of it for you, included in the price tag.
And if there's an outage or a breach, you don't need to run and turn off (figurative) fires in the middle of the night. The highly specialized Microsoft staff is there for it, 24/7, 365 days a year.
"As I move data to the cloud, I'm automatically improving my security posture versus what I could've done with my limited IT budget," says Marc Kermish, chief information officer at Red Wing Shoe Company, whose IT runs in the Microsoft cloud. "I've got identity and access management, plus data loss protection capabilities and protection from phishing attacks—all inherent in Microsoft 365."
3. Cut both costs and time required to manage IT
.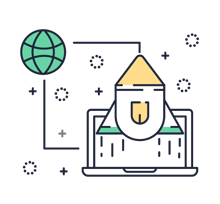 When you run your IT on-premises, at some point your servers and data storage hardware start to age. Next time that happens, take a moment to reflect: should you invest in replacing them? Or should you move to the cloud, and never worry about running and maintaining servers in-house again?
Luxury brand Serena Whitehaven sells its made-to-order women's shoes and bags in stores across different continents. When they decided to update their IT, they prioritized convenience, service and ROI. Moving to a SaaS solution was the obvious choice. "The fact that we don't need a dedicated server greatly reduces the implementation costs, and gives us the benefit of being able to work on multiple devices at the same time," said Ignacio Pancorbo, Managing Partner and founder.
4. Move quickly, and stay ahead of trends and competitors
.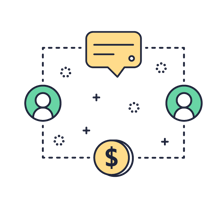 In traditional IT environments, adding new functionality can take months. In the meanwhile, businesses risk losing competitiveness. To stay on top of trends and consumer behavior, retailers need to be able to see and analyze data in real time, activate plans rapidly, and deploy mission-critical applications or innovative technology with minimal preparation time.
When you are running your systems in Azure, you can get this speed of action. Norwegian retail company Komplett reports how, now that they are on the Azure platform, they can spin up new proofs of concepts or projects in one to two days. In the past, a new IT project used to take months, with hardware purchase and installation alone taking 2-3 months.
5. Add intelligence to the business.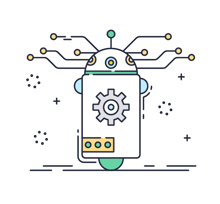 One of the biggest benefits of moving to the cloud is being able to take advantage of advanced computational power. Businesses can leverage Artificial Intelligence (AI) and machine learning (ML)-powered technology, which can help them better understand their business data, improve productivity, make smarter decisions, enhance personalization and increase competitiveness. In the cloud, advanced insights become highly accessible to any business.
Walgreens Boots Alliance's (WBA) retail pharmacies serve millions of customers every day. To better use their data and understand their customers, WBA moved to the Microsoft Azure cloud. "Now that we're in Azure, we can take advantage of the cloud-native tools that Microsoft has built, like Power BI, to be the data-driven company we've always aspired to be," says Dan Regalado, Vice President of Global Technology Transformation and Strategic Partnerships at WBA. Microsoft Azure Machine Learning helps the company understand the details of how customers use the loyalty program, while Azure Bot Services are used to provide 24/7 virtual healthcare service and answers to customers.
Yue Hwa Chinese Products runs a chain of stores selling authentic Chinese products in Singapore. The company moved to LS Retail software running in the Azure cloud, and plans to use intelligent tools to deliver personalized experiences. "We are keen to explore new ways technology and intelligence can help shoppers find and buy the products they desire quickly and easily," Mr. Jacob Yu, Managing Director at Yue Hwa, told us. The company is also looking at AI to optimize inventory availability and decrease returns.
6. Scale, easily.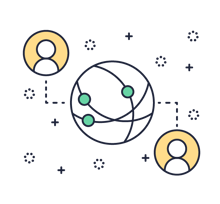 Some retailers won't move from their on-premises IT environment while it still works. But what does "work" mean? Does your outdated IT really support your ability to grow and take on new projects? If you want to expand to new regions or countries, how much time and money will you have to invest?
Fashion and apparel retailer Africa Lifestyle Limited is a truly international business, with a chain of stores across West Africa plus offices managing operations and financials in the UAE, India and several countries in Africa. Fashion demands speed when launching new collections and product ranges. Africa Lifestyle's on-prem system made supply chain and fulfillment management extremely complex and tedious. Even worse, they missed out on opportunities for growth because their POS solution couldn't expand alongside demand.
By moving to cloud-based software, the company can now run its business as one from all its locations, and grow at will, catching all the opportunities the market presents.
7. Ensure business continuity using a hybrid setup
.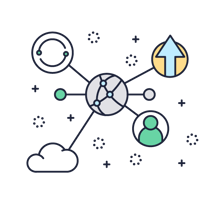 Poor connectivity is a common roadblock for retailers considering moving their ERP and POS to the cloud. They worry that when the internet goes down, they won't be able to sell, and might lose customers.
They need not worry. While it's true that many cloud-based retail POS don't work without an internet connection, with LS Central the POS also work in offline mode. This means the business can always be operational, selling products and serving customers even when there is no network.
Verkfaerasalan is an Icelandic hardware chain specialized in tools and machines for the construction industry. The company knew the dangers of being left without a sales software, unable to serve customers and close sales. When the company decided to upgrade their IT, LS Central SaaS was selected also because of its offline capabilities which enable the company to always be operational. In case of loss of internet connection the system stores the information from all transactions, and then uploads them to the cloud once back online.
The time is now
With LS Central now available purely in the cloud in several regions across the world, this is the perfect time to consider a SaaS retail solution that runs on the highly reliable Microsoft cloud. Get in touch: we can help you fast track your on-premises solution to the cloud, and support you in your transition to tomorrow's retail technology.