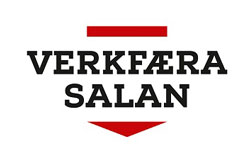 Verkfaerasalan Hardware Store
Founded in 1997, Verkfaerasalan is an Icelandic retail chain specialized in tools, machines and consumables for the construction industry. Verkfaerasalan's goal is to offer a wide range of top-quality products, accompanied by competent, professional advice. The company, which is family-run, imports all the products it sells, and only relies on trusted and reputable manufacturers. Because of its curated selection and highly knowledgeable staff, Verkfaerasalan can count on a large group of loyal customers, ranging from businesses operating in metallurgy, mining, construction, and fishing, to private consumers looking for professional-quality tools. In the past few years, Verkfaerasalan has seen its business grow and transform. Until 2015, the company mostly operated through a single store location. Today, Verkfaerasalan runs three retail stores across Iceland plus an e-commerce store, catering to both businesses and final consumers.
A growing company
As the company grew, they realized that the software solution they were using couldn't support their changing needs. At the time, Verkfaerasalan was using a software system which had been implemented in 2010 to manage its B2B sales. By 2018, this software solution had been discontinued, and had consequently become heavily outdated. Some of the issues the company faced included:
Low performance. The system was slow and clunky, and could only handle very few inquiries per day.
Inability to manage a chain. The system was designed for a single location. Verkfaerasalan was therefore forced to manage its stores and the e-commerce as separate entities. This made daily management needlessly complex and inefficient.
Missing retail functionality. The system was wholesale-oriented, and it wasn't possible to connect it to a Point of Sale or card reader terminal. Although this hadn't been an issue when the company was only running B2B sales, the lack of a POS system became a problem as they expanded their retail stores and B2C sales multiplied. As the system couldn't be connected to card readers, staff had to manually input all information into the card terminal, with the constant risk of human error.
From an outdated system to a truly innovative one
The company started to assess the options in the market, with clear requirements in mind. The new system would need to be:
Future-focused. The ideal solution would deliver frequent updates, helping the business keep up with the changing needs of the market.
Unified. The ideal solution would help manage the whole business, from import of goods, to wholesale, to retail and online stores, giving Verkfaerasalan total visibility over its enterprise.
For B2B and B2C, handling both retail and wholesale requirements.
Resilient. Verkfaerasalan couldn't risk losing business, and its customers' trust, because of technical issues.
Automated. The goal was to improve efficiency eliminating manual tasks across the business.
They looked into a number of local solutions, but none of them had the functionality and long-term vision required. Fellow retailers advised to contact Pup Cove, an LS Retail partner known for its quality of service and experience in ERP implementations. Pup Cove suggested LS Central, a newly released retail management solution from LS Retail, built on Microsoft Dynamics 365 Business Central. The company already knew LS Nav, the predecessor of LS Central, as a reliable solution with continuous updates. "We wanted a system that was both innovative and reliable. Once we were introduced to LS Central, it was an easy decision," says Elvar Aron Sigurdsson, responsible for Purchasing and Marketing at Verkfaerasalan.
A smooth journey
Under the advice of Pup Cove, the company implemented LS Central adding only the integrations and customizations that were strictly necessary. "We stayed as close to the standard solution as possible, and used the Events and Extension technology to make the customizations reusable and upgradable," explains David Bjornsson, CTO at Pup Cove. The decision to go with LS Central was finalized in mid-October; less than three months later, on January 2nd, the system was implemented across all the stores. The team at Verkfaerasalan credits their technology partner's expertise for the smooth and quick implementation. "Our experience with Pup Cove has been beyond positive. We told them our needs, and they had all the answers. Every time we presented them with an issue, they immediately came back with a solution," says Elvar Aron Sigurdsson. Staff resistance can be a challenge when implementing new technology. This was not an issue at Verkfaerasalan . "Our staff has been very open to the change," says Sigurdsson. Staff training was also quick: as LS Central is built on the well-known Microsoft technology, the staff rapidly learned how to navigate through the system. "LS Central looks very different from our old system, but it's so intuitive that we hardly needed to do any training," says Marteinn Gudberg Thorlaksson, responsible for Purchasing and Marketing. "With our old system, you had to go through multiple steps to complete a sale, clicking through a few screens. With LS Central, you click once – and there's your POS, with all the functionality you need," continues Thorlaksson.
A reliable system for fast, personal service
Although the implementation is recent, the company has already noticed the effect of the new technology.
A dependable system
In the past, Verkfaerasalan was using a centralized system. When the connection in the main store went down, then the whole chain of stores was left without a sales software, unable to serve customers and close sales. To avoid this problem, LS Central was set up as a distributed system. This mean that all stores have the possibility to run standalone, and if one store location loses connectivity, this will have no impact on the other stores in the chain. On top of that, the offline capabilities of LS Central enable the company to always be operational, even in case of loss of internet connection. The system will store the information from all transactions, and then upload it to the cloud once it's back online.
Faster, more accurate service
With the new system, the business finally has an integrated Point of Sale. Prices are sent automatically from the system to the card reader, which means no more manual typing - and no more mistakes deriving from missing a comma, or inverting two digits. As the new system is designed for retail, service at the till is also much faster than before. Staff can quickly find items, add them to the bill and process transactions. Quick, competent service is at the heart of the Verkfaerasalan brand. Thanks to the LS Central mobile POS, sales staff can deliver information to customers and close sales wherever they are on the shop floor.
Multi-store functionality
Verkfaerasalan can finally manage all its stores in an integrated, consistent way, within a single unified system. As the company can now easily distribute and reroute goods across its different store locations, it's easier to maintain the right product selection in each store.
Reducing manual input and risk of errors
In the past, Verkfaerasalan used to manage several tasks manually. For example, information from invoices was entered by hand into the system. As these invoices can be dozens of pages long, this used to be a time-consuming and tedious task, carrying a high risk of manual error. Now, electronic invoices are automatically loaded into the system. Staff members don't have to waste time entering and double-checking data, and can confidently send the information to the accounting department with no delay. Verkfaerasalan plans to streamline its operations even further by automating more tasks, including inventory handling, goods receiving, and replenishment. The company is also planning to implement the LS Central mobile inventory app to speed up picking up of products in its warehouses.
Looking at the future
Once the implementation of LS Central is complete, Verkfaerasalan will achieve its goal of running its whole business as a unified brand across all its channels. This will mean a smoother experience for customers, and better service in-store. "Our staff will be able to access product descriptions and pictures at the POS, and see what products are available, and in which location, in real time," says Sigurdsson. "We look forward to finally running on technology that is as innovative and professional as the products and service for which we are known."
We wanted a system that was both innovative and reliable. Once we were introduced to LS Central, it was an easy decision.

Elvar Aron Sigurdsson, Purchasing and Marketing
LS Central looks very different from our old system, but it's so intuitive that we hardly needed to do any training.

Marteinn Gudberg Thorlaksson, Purchasing and Marketing
Our staff will be able to access product descriptions and pictures at the POS, and see what products are available, and in which location, in real time.

Elvar Aron Sigurdsson, Purchasing and Marketing