Software as a Service (SaaS): what it is, and why it matters to your retail business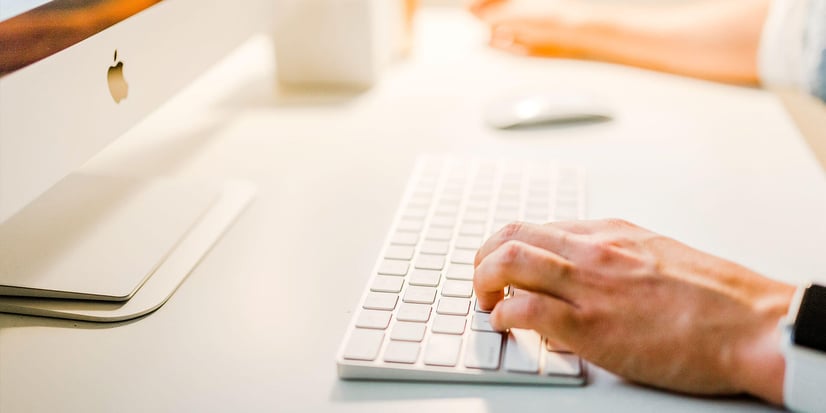 Is your business ready for SaaS? Chances are, you're already using it to some degree. From email and online conferencing to office tools, it's likely that in recent years you've shifted to using certain applications which your employees can connect to and use over the internet.
SaaS is a complete software solution hosted in a public cloud, which you purchase on a subscription basis from a technology provider like us.
Microsoft describes SaaS as such: "You rent the use of an app for your organization, and your users connect to it over the internet, usually with a web browser. All of the underlying infrastructure, middleware, app software and app data are located in the service provider's data center. The service provider manages the hardware and software, and with the appropriate service agreement, will ensure the availability and the security of the app and your data as well."
One of the main benefits of SaaS is that it allows your organization to get up and running quickly with a technology solution, at minimal upfront cost. Let the provider handle all of the hardware, middleware and software maintenance and updates. You simply pay to use the applications you need for your business.
SaaS or on premises?
Businesses are using SaaS and the cloud, but many are yet to shift their mission-critical workloads away from traditional computing environments. According to consulting firm McKinsey, most (60%) of the businesses it surveyed have less than 10% of their workloads on cloud platforms at present. But the tide is turning, and more businesses are starting to get serious about adopting the cloud at scale. Over the next three years, McKinsey reports, 80% of surveyed businesses plan to increase, and even double, their cloud penetration.
There are many reasons why:
Businesses recognize that SaaS is a great option if you're looking to eliminate the upfront costs of purchasing and installing a new solution.
Since you don't need to buy or maintain any hardware, middleware or software, you can gain access to sophisticated enterprise applications, such as ERP and CRM, in a much more affordable way. It's a great option for organizations that don't have the resources to handle complex infrastructure and software themselves.
In many instances, SaaS is proven to reduce overall IT total cost of ownership too, removing the burden of maintaining costly infrastructure because you no longer need to manage your own IT in the same way. You only pay for what you use, you get to spread out your costs over time via a subscription license, and customer support and upgrades are all included.
But SaaS isn't just about saving money.
In an interview with CIO Dive, Michael Warrilow, VP analyst at research firm Gartner, stressed that businesses must look beyond cost alone if they want to unlock the full potential of the cloud. He said that businesses that succeed approach it in terms of what value the cloud can unlock that traditional computing approaches cannot.
SaaS could offer your business unparalleled speed and flexibility, allowing you to connect your organization in real time, promote true intercompany collaboration and support meaningful analytics.
It promises to mobilize your workforce by giving users secure access to SaaS apps and data from any computer or mobile device. A service provider like us will ensure the security and integrity of your data, and you won't need to worry about developing different apps to run on different devices; we handle that too. And because all data is stored in the cloud, you won't lose any important information if an individual's device fails.
How SaaS can transform your retail business
Retailers which make the transition to SaaS can look forward to transforming every aspect of their organization for the better, from the customer experiences they provide, to how their employees work, to the underlying business processes which support their operations.
Put your customer experience first
Experience matters more than ever in retail, and it's up to you to offer personal, customized, digital and social experiences which will capture your customers' attention and keep them coming back. A SaaS approach can help you rearchitect your systems for unified commerce. It gives you the flexibility and agility to add new functionality as and when you need it, and gives you real-time access to operational, financial and customer data across all channels.
Empower your workers to be more productive
SaaS's innate 'work anywhere' characteristics allow you to give your workers greater freedom to work on the go, and access the information they need, while ensuring a consistent user experience and keeping your data secure.
Grow your business with ease
Cloud-based software allows you to grow quickly and efficiently by scaling up and down with your business needs. That's because you no longer have to own and maintain the additional servers required to support peak loads during sales or product launches, for example.
Expand into new markets
SaaS allows you to unify your business processes across functions and geographies, and rapidly build an overseas presence with minimal upfront investment.
Is SaaS safe and secure?
Short answer: yes. Moving your mission-critical applications to the cloud does not require a security trade-off. In fact, your business stands to gain many benefits from the security built into the cloud.
Our SaaS solutions take advantage of the Microsoft Azure cloud, one of the safest cloud environments in the world. Together with Microsoft, we are committed to addressing the most rigorous security and privacy demands, and offering the highest levels of trust, transparency and regulatory compliance.
Research by McKinsey on cloud adoption demonstrates that most chief information security officers have moved beyond the question, 'is the cloud secure?' "In many cases they acknowledge that cloud-service providers' security resources dwarf their own, and are now asking how they can consume cloud services in a secure way, given that many of their existing security practices and architectures may be less effective in the cloud," the consulting firm said in the paper "Making a secure transition to the public cloud".
Gartner cautions CIOs to not let their concerns about cloud security inhibit their organizational use of cloud services. Public cloud workloads are actually expected to suffer at least 60% fewer security incidents than those in traditional data centers.
"CIOs need to ensure their security teams are not holding back cloud initiatives with unsubstantiated cloud security worries," Jay Heiser, research vice president at Gartner, said. "Exaggerated fears can result in lost opportunity and inappropriate spending."
Is SaaS the best option for you?
If you are spending a lot of money maintaining your current software solutions, it might be time to consider a new approach. In a recent blog post we shared the findings of a study by Stripe, which reported that over two-thirds of businesses are being held back by outdated and custom-built technology systems.
So, if you find yourself in a position where the systems and software you're running aren't supported anymore, or your ongoing system maintenance costs are escalating, or you want to roll out new functionality but face months of development and deployment time, know that there are other options available to you. SaaS might be the answer you're looking for.
LS Central is now available purely in the cloud. To find out more about how our SaaS solutions could work for your business, get in touch: we'll talk you through the options.