Why you should move to SaaS retail management software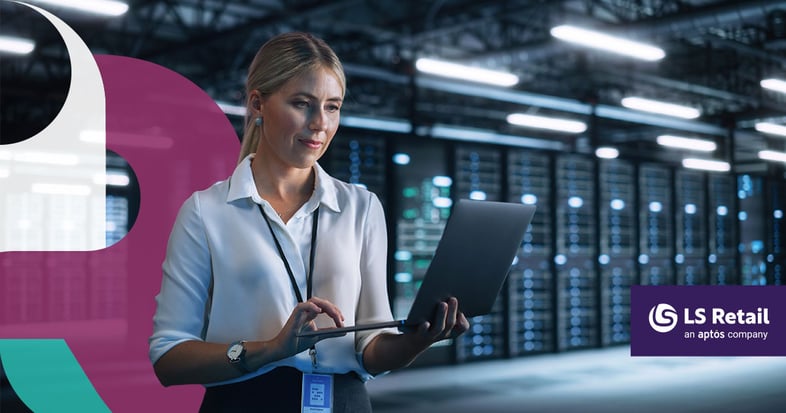 Now more than ever, it is essential for retailers to have an efficient and effective retail management software system to manage daily operations and sales. With the increasing demand for seamless and streamlined operations, moving your retail management system, with financials and POS - from on-premises to the cloud, is often considered the next logical step to stay competitive, and employ technology that will keep you ahead tomorrow.
If you haven't done it yet, here are 7 good reasons why you should consider a SaaS management system.
1. Stay up to date, automatically
With traditional on-premises software, businesses are responsible of keeping their hardware and software up to date. In order to stay current (and safe), they'd need to purchase new hardware every few years, and to update their software every few months. But in reality, retailers' IT teams are usually overworked and understaffed, which makes it hard to keep track of the latest software patch or upgrade. And if the company is using multiple software solutions which are integrated to each other, a system upgrade can become a costly and lengthy project. As a result, many companies end up with outdated IT environments that work, but don't really support the business, and may even hinder it. In the worst cases, old tech might reduce the company's ability to grow, take on new projects, or stay on top of consumer demands.
When you are using SaaS all these concerns belong to the past. You don't need to worry about periodic maintenance, or to budget for expensive and complicated software upgrades. Instead, your supplier takes care of updating your software regularly, and it's all part of your package. With SaaS you are always, automatically, on the latest version, and can use all the new functionality that comes with it without having to wait for the next big update project.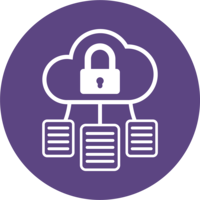 2. Stay safe and compliant, easily
With traditional in-house IT, it is the responsibility of the business to maintain tight security measures to protect data and users against external threats. Internal IT teams have been bearing the overwhelming weight of staying on top of the patches, updates and diagnostics required.
When you run your business software in the cloud, all of these concerns are transferred to your cloud service provider – who is much better equipped than any retailer in delivering top safety features. If you run on LS Central SaaS, you can take advantage of the multi-layered, built-in security controls and threat intelligence that Azure offers. You can also leverage several industry certifications: Azure is ISO, PCI, HIPA and GDPR certified, which makes you automatically compliant with these standards, with no extra work needed on your part.
By choosing a cloud service like Azure that puts data security at its core, you save the time and effort you'd need to stay up to date with legal requirements, today and tomorrow. You can go on with your business, knowing that Microsoft will identify new threats and protect you against them, while keeping you on top of industry regulations at the same time.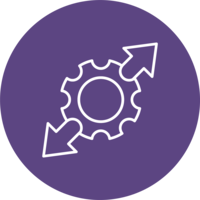 3. Add extra functionality easily
One of the biggest advantages of the cloud is the advanced functionality it offers. Tasks that until yesterday were too complex for even the most powerful computer, for example predicting future sales patterns, are now within reach of any retailer. Businesses can run their data into Artificial Intelligence (AI)-powered software available in the cloud, and without having to pay for extra servers or data scientists, they can get the answers they need. There is a wide variety of AI tools available in the cloud, giving businesses infinite possibilities to improve effectiveness and productivity. For example, you can use it to optimize your inventory with forecasting that factors in seasonality, promotions, trends, and product substitutes. You can refine your hiring practices with intelligent talent acquisition solutions. You can simplify searches across your catalog with product tagging applied to images.
AI can also help make smarter decisions, and deliver more personalized customer service. Would you like to send targeted promotions and special deals to your customers based on their shopping history and specific tastes? Are you thinking about adding a chatbot or virtual agent as a first-line customer support? Or perhaps you'd like to offer intelligent search on your e-commerce site? When you run on SaaS you can easily plug in extra functionality. For example, if you use LS Central you can add onto your system all the capabilities offered in the Microsoft 365 ecosystem - Power Apps, Office, Power BI, and more.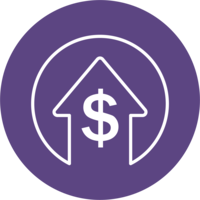 4. Guarantee business continuity with a reliable infrastructure
With traditional in-house IT setups, businesses are at constant risk of downtimes and failures. On-site servers can't guarantee a consistent performance, and if a key piece of your hardware breaks down, you may be left unable to serve customers or close sales – and could even risk losing your business data. And what if there's a fire or flood? A traditional infrastructure usually demands a disaster recovery plan, meaning you have to build redundancy, carefully monitor conditions, have dual firewalls and more – in short, you need to budget for time-consuming, expensive, complex monitoring. Plus, of course, the risk of cyberattacks...
Switch to SaaS software, and you can step away from all of these problems. Even if you experience a hardware failure – say your servers break down – you won't lose your data, as it is safely stored in the cloud and can be accessed when and as you need to. The cloud also guarantees higher reliability. Large cloud services like Microsoft Azure, with expansive resources and entire dedicated teams, have already built in redundancy, from failover hardware to datacenters located across the world. As a result, Azure, the service where the cloud-based version of LS Central resides, can guarantee 99,995% uptime, and top security features.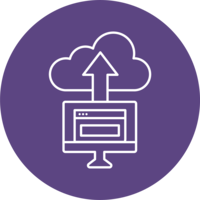 5. Get anywhere, anytime access to your business data
Retail business has become a 24/7 affair: sales happen at all hours and trends change faster than lightning. As a retail manager, you can't afford to be left with no visibility over the business between 5pm and 9 am or when you are out of the office.
With a SaaS solution as the backbone of your business, you can be operative when and as you want. With data stored in the cloud, where you are does not influence what you can see or achieve. You can access your data on any pc or phone device and keep track of your sales, make changes and adjustments to prices or items, analyze data, access dashboards and share them with colleagues. So you are always on top of your data, ready to act when you need to.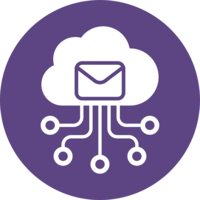 6. Increase collaboration and support remote work
As online commerce grows, so do remote retail workers. "Retail, and omni-channel retail in particular, is built on data. And today, to analyze data, you don't need to be on the store floor, looking at tons of printed statistics - but you do need a real-time, complete view of your data" says Carsten Wulff, Vice President Europe at LS Retail.
The ability to access both business data and applications in real time is helping support remote jobs in very diverse positions, from decision-making roles to support to sales assistance. A marketing or sales manager could analyze buying patterns or keep track of sales trends from home, and use this data to create personalized promotions or communications. An online sales assistant could solve customer queries and provide real-time support and advice on the e-commerce site. A store manager could oversee sales and make stock requests from their personal device, without needing to waste time commuting across different store location. And all these workers could collaborate on joint projects, using the same online applications and data.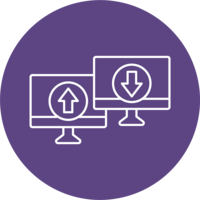 7. Lower capital expenditure
When you move away from an in-house IT environment and run your software in the cloud, you can realize some significant savings in terms of capital expenditure. With SaaS, you don't need to install and run apps on-premises, which means you also don't need new hardware and servers. Not only: you don't need to worry about the cost of running and maintaining the system, consider the cost of integrations or upgrades, or budget for the services of system engineers and specialists. When you use SaaS, your system is managed and cared for by the specialists, and it's all included in your subscription price.
It's time to take the step
Interested in moving to a secure, international SaaS retail solution that is already used by dozens of other businesses like yours? Get in touch: we'll be happy to show you how LS Central can help you reach your goals.