4 things sports teams can teach you about customer engagement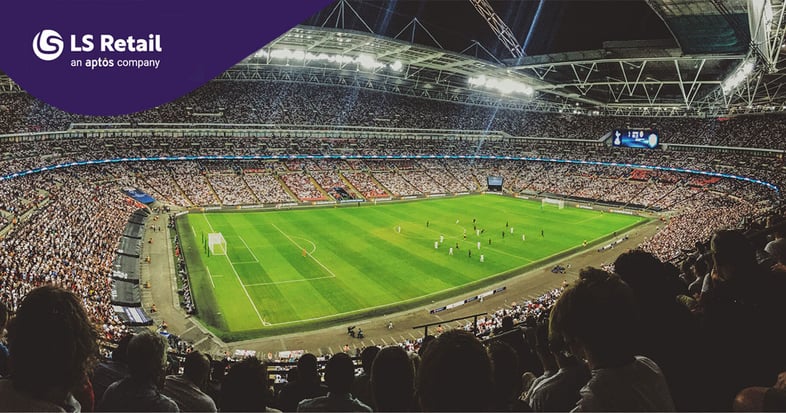 Loyal customers are at the heart of any successful, lasting business. Brand advocates, or superfans, are even more valuable, as they take loyalty up a notch: they are the customers who display constant interest and emotions for your products and brand values, are engaged in your brand experience and use their passion to recruit friends and family. These dedicated followers are extremely valuable: they can help transform an average brand into a phenomenal success. Now, the question for most brands is: how do you transform your customers into brand champions, and how do you maintain that relationship? Among all industries, sports teams seem to have mastered the ability to create and cultivate brand advocates. Sports teams never have customers – they have fans. And most sports fans display a level of loyalty and passion which most retail brands can only dream about. Think about it: a large number of sport fans are exceptionally loyal to their favorite team, buy the merchandising (while staying away from other teams' products), spend time and money to foster their knowledge and passion, and have a strong emotional connection to the team's fortunes. Now, substitute "team" with "brand" –isn't that the description of an ideal brand advocate? Let's not fooled by the seemingly unbidden fan love: all the passion and devotion are the result of years of work. Sports teams use tested strategies to make fans loyal – marketing strategies which any brand can enact. Here are four great examples of fan engagement from different sports, which any retailer could use as a blueprint to create a better connection with its customers.
A.S. Roma: Tap into your fans' passion
When it was time to launch a new website, Italian football (soccer) club AS Roma called the best talents at hand to decide design and contents of the new digital platform: its fans. The Club got in touch with supporters on popular social networking site Reddit, and asked for feedback, opinions and ideas. The aim was to create a platform that would really engage fans, and create a two-way connection. "This digital generation no longer wants to be passive consumers of content," explains Paul Rogers, the team's Head of Digital. "Every football club has some pretty sophisticated fan-produced sites, blogs, podcasts and social media accounts operating alongside them, and they exist because these fans saw a gap in the market that wasn't being serviced by the clubs themselves. We didn't want to fall into that trap." The new website, now live, also features fan-curated content, from opinion columns to artworks, submitted by the team's most devoted and creative supporters. AS Roma's secret to engagement: The success of new portal's comes from it being designed to be fan-first. Do not be afraid to ask your fans for suggestions and ideas: what do they want to know about your brand and products? What information should you display, and how? Which channels are the most important to them? AS Roma suggest approaching fans respectfully and openly, stating who you are and what you plan to achieve. Be personal: you are trying to create a connection, so it won't do to speak as a corporate brand.
Winnipeg Jets: Everyone is part of the team
When Canadian ice hockey team Winnipeg Jets qualified for the playoffs, they asked fans to show their support by wearing white. The "white out" is a tradition that dates back to the Seventies, and a great way to create team spirit, making fans feel connected both to the team and to each other. Fans showed up dressed and painted in white at the game and in bars. Supporters who watched the game at home were given a chance to feel part of the team by sharing their white outfits on social media. The Jets' secret to engagement: The Jets found a simple way to ensure all fans felt connected to one another and to the action happening in the rink, no matter whether they were in the stadium or watching from home. Promote and embrace user-generated content and look for easy, inexpensive actions to make your fans feel like they belong to a community. By creating a tight group of people who feel linked to each other, you will also increase brand awareness and loyalty.
International Cricket Council: Train like a pro
The ICC's new website offers cricket fans a wealth of information. Cricket enthusiasts now have the possibility to watch and analyze 40 years' worth of Cricket World Cup history, search statistical data, compare players and teams, watch replays, see Hawk-Eye views of the bowls - and more. To fans' delight, the information on the website is exactly the same type of data that coaches and players use while training. Since launching the new, data-rich website, user interaction has grown by an incredible 5000%. The ICC's secret to engagement: Make fans feel part of an élite. Give them behind-the-scene secrets and information, and provide them with tools that help them make the most out of your product. The ICC's new website is successful because it makes fans feel special; the plethora of detailed information, from stats to replays, helps cricket supporters get more out of matches. Fans who also practice the sport have an extra bonus: they can leverage the data to train like their favorite cricket stars.
NFL: Take fan experience up a notch
The American National Football League works hard to stay connected to fans, both on the field and through social media. The teams use their Facebook, Twitter and Instagram accounts to distribute exclusive information, communicate with fans, deliver prizes and call the attention to specific superfans. Fan interaction is important also during the games. In the stadium, supporters can use apps to check useful info, including how long the queues at the restroom are; at home, fans can see all the scoring plays of every game in play in NFL Red Zone, a game-day only channel. The NFL's secret to engagement: Keep your customers' needs front. It's not enough to have social media pages or tech in-store. You also need to fill those pages with useful and interesting information, content that people must genuinely want to peruse and share. (Don't forget to make it fun! People engage with you in their spare time, to get relaxed or entertained.) Inside the store, don't implement technology for the sake of it. Choose tech that follows the customers' path to purchase, and provides value to shoppers. For years, sports teams have managed to elicit from their fans the sort of passion and enthusiasm most brands can only dream about. There is no reason it has to be so. Some famous brands – think Apple, Starbucks, Harley-Davidson — have managed to cross the line, and have created their own hordes of vocal brand advocates. Take a page from most sport teams' book, study their tricks and techniques and apply them to your business. Soon, you might have your very own group of loyal superfans.