Are you delivering the type of retail experience that stands up to the expectations of your most valuable customers? Mounting evidence shows that a growing number of consumers – as many as three in four according to Bazaarvoice research – now shop both online and in store. These omnichannel buyers are also more likely to purchase more regularly from you and be more loyal to your business.
Concepts like the metaverse are only narrowing the gap between digital and physical worlds, analyst IDC explains in a recent report. "Consumers are moving between online and offline at whim and expect retailers to accommodate those hybrid omnichannel journeys seamlessly."
For a retailer, it's worth knowing that omnichannel success is not necessarily about being everywhere and being all things to all consumers. The top retailers are the ones who know their customers, have figured out which channels their customers use and then put the infrastructure in place to connect all these elements, making for an experience that not only pleases the consumer but also makes life easier for their staff.
Want to find out more about how to make it happen? Here are the five key areas we've identified that leading omnichannel retailers get right: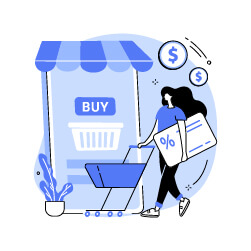 1. A consistent browsing and shopping experience
Being a successful omnichannel retailer is ultimately about making sure the consumer experience you deliver feels truly connected. That means if your customer starts their shopping journey on their mobile phone, they want to be able to pick up from where they left off when they log onto their laptop later on in the day. It can also be about using a mobile app to better connect customers to your store experience.
Coffee chain Starbucks does an excellent job of this, using its Starbucks Rewards app to deepen its relationship with customers and encourage repeat purchases. Not only can users accumulate reward points every time they make a purchase, but they can use the app to find nearby stores, order drinks ahead of collection and send gifts.
Building on its omnichannel vision, Starbucks has also launched Starbucks Odyssey, a new digital experience where users can earn and purchase digital collectible stamps and use them to access to new benefits and coffee experiences. "Our vision is to create a place where our digital community can come together over coffee, engage in immersive experiences, and celebrate the heritage and future of Starbucks," said Brady Brewer, Starbucks executive vice president and chief marketing officer.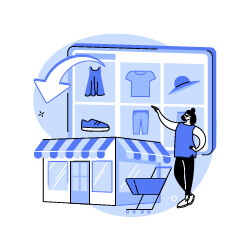 2. Full visibility of inventory
There's nothing more annoying for your customers than making a journey to your store to see a product in person, only to discover it's not in stock. Or pondering over a purchase only to check back the next day and see that the item has sold out. Today, consumers want to be able to browse your products online, check stock availability and location, and perhaps see certain items in person before committing to a purchase.
Companies like adidas get this. They let customers check available in-store items on the website and let employees in-store perform real-time stock checks on a mobile point of sale device to see availability of products that aren't out on the shop floor – or that are in other store locations, or warehouses. Staff can also use the POS to request an item from the stock room and get it delivered straight to the customer on the shop floor. And if the item is available in another shop, they can easily order it, and have it delivered wherever the customer wants.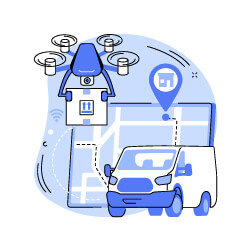 3. Flexible delivery and return options
"You have to have a phenomenal store experience. You also have to have phenomenal options for the customer for all things curbside and drive-up and various pick-up options. One option is not going to cut it anymore," said Kamau Witherspoon, CEO of US delivery service company Shipt.
Retailers are innovating fast in this area to keep up with their customers' busy lifestyles. Take UK pharmaceutical retailer LloydsPharmacy. Its digital service, LloydsDirect, lets customers order prescriptions and choose to either have their medicine delivered to their home for free or collect it from their local store.
Of course, when introducing new services like this, it's important to have the infrastructure and resources in place to keep up with demand.
Christiana Shi, former president of Nike's direct-to-consumer business, advises retailers to do just that if they want to avoid dissatisfied customers: "It amazes me how many retailers quickly shifted their models to offer buy online and pick up in store and other omnichannel services, but then didn't change their staffing and incentives on the back end to support these moves," she said. "Long lines of disgruntled customers waiting for harried employees to fetch items from the stockroom is not a recipe for customer satisfaction."
4. Events that tie online and offline
Nike is known for being a strong omnichannel retailer. Today, the popular sportswear brand uses a family of apps and innovative experiences and events to deliver seamless customer engagement, both online and offline.
"We're using digital services to create a Nike distinctive experience that blurs the line between digital and our stores," said Daniel Heaf, vice president of Nike Direct.
One of the more recent concepts introduced by the company is Nike Style, a digital-physical space for consumers to express their personal style. As well as having a content studio where local creatives can make content for their own social media channels, the store hosts all kinds of unique events for Nike members. Shoppers can also scan QR codes as they shop to access augmented reality experiences related to product innovation and surrounding art installations.
This type of joined up strategy allows retailers to make authentic connections with their customers and create a real sense of community around their brand.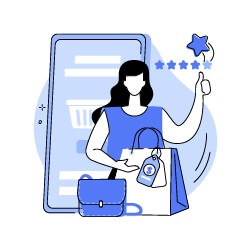 5. A personal, complete view of the customer
Loyalty programs have long been an effective way for retailers to encourage repeat purchases, but a growing number of companies are evolving their offering beyond the premise of transactional loyalty – whereby customers are rewarded with discounts for making a certain number of purchases – towards personalized loyalty. Here, retailers use loyalty initiatives to understand more about their customers on a personal level and deliver experiences and products that meet specific preferences and drive ongoing engagement.
Sephora's Beauty Insider Rewards program, which has more than 25 million members, is widely recognized as one of the best in the business for doing this. Top ranking Sephora Gold members can not only look forward to regular discounts, but invitations to Gold Days, exclusive offers and free delivery. The beauty brand's program is ranked number one in Sailthru's Retail Personalization Index, which describes Sephora's customer experience as "a thing of beauty with strong personalization in every channel — connecting them all to create the always-on communications today's buyers crave."
Do you have what it takes to be a successful omnichannel retailer? We can help you get there.
Our unified commerce platform LS Central delivers all the capabilities you need to bring your omnichannel strategy to life and create the engaging, seamless, and personal experiences your customers expect. Contact our experts to find out more.