How to make your brand successful in 7 easy steps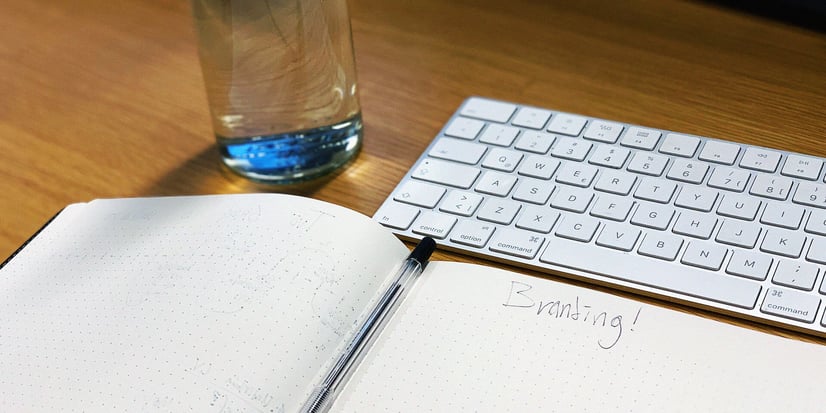 Retail is tough. One out of three new companies will be closed within two years of opening; half new companies close doors within five years. To get a better chance at surviving, hard work is not enough. Retailers need to have a winning concept, which sets them apart from the competition giving them the edge from the start. If you are in the process of designing (or re-designing) your brand, read on: are you following our 7 easy steps to retail success?
Step 1: Be different!
Everyone can start a retail business. Few can start a retail business that stands out from the mass. Create a unique value proposition: study the strategies of existing retail companies, and try to identify a gap - for instance, a target group whose needs are not being met. Look at Walker & Company: they produce health and beauty products designed for black people; the company's flagship product is an innovative shaving system for men with coarse, curly hair. Walker & Company quickly became very successful (it was one of FastCompany's most innovative brands of 2015) by focusing on a neglected market, and filling a gap.
Step 2: Study, plan, rehearse
Now that you have a great idea, the real work begins. Start with your due diligence – is there demand for a product to fill the gap you identified? If there is, indeed, a niche of potential consumers, is it big enough to justify your enterprise? Before launching a new business venture, you need to make sure that it is feasible. Analyze all possible costs, and draw up various revenue scenarios. Remember that the first few months you will see little to no income; make sure to plan accordingly. Do not make the mistake of being overconfident and starting too big - but do plan for growth. Draw up a business plan, and practice your elevator pitch - you may need to look for investors during the journey. A good business pitch will also serve you, as it can make you aware of possible pitfalls in your plan.
Step 3: Keep track of everything
So you have opened your business. Great! Now is the time to track your performance, analyze everything, and adjust the direction where needed. Monitor your product flow; set key performance indicators (KPIs), and make sure that you are always on track – or are able to react swiftly if you are missing the mark. Your management system's reporting features will be your most precious ally in keeping a close eye on the live pulse of your business.
Step 4: Stay agile
The retail world is evolving at incredible speed. If you want your brand to be around for years, it will naturally need to evolve and innovate along the way. Be open to suggestions and feedback from your customers and employees, and do not be afraid of expanding and modifying your scope and product lines. Experiment, innovate and stay agile: this is the secret of the most popular brands around now – for example, it's what fast fashion retailers like Zara do.
Step 5: Your staff matters
When hiring sales staff, always remember: these are the first people your customers will meet - the faces of your brand. You sales floor staff shape the retail experience for your customers, and can drive customers to keep coming back – or never return again. Tech giant Apple puts a lot of effort into hiring the right people for its stores; what they look for is positive attitude and passion about the brand. Because of this meticulous hiring process, the Apple Store is known worldwide as an example of great customer experience. Hiring the right people is very important - but it's just the first step. Treat your employees fairly, create a strong work culture, and make sure that your staff feels part of it. If your staff feels disengaged from your brand, it will show – and transmit like a disease to your customers. Provide constant training to make sure that your employees are always knowledgeable about new products and offers. Empower them with essential tech on the shop floor: mobile POS are now fundamental sales tools, which staff members can use to offer better service by looking up product availability and information as well as loyal customers' previous purchases.
Step 6: Integrate (your channels)
Customers' path to purchase is increasingly multichannel. According to a global study of 1.4 billion online transactions by Criteo, two out of five purchases occur across multiple channels. This means that customers may approach you first via tablet, research your website further on their computer and finally complete the purchase on their mobile. Buying on mobile, specifically through shopping apps, is increasingly popular. A good management system like LS Nav can help you offer a consistent and seamless shopping experience across the channel: the channel integration will enable you to offer features like click & collect, as well as to ensure that inventory information is always up-to-date and consistent across your online store, mobile app and physical locations.
Step 7: Think ahead, dream big
Keep growth in your head from the start. Does your retail concept work in various geographies? Can you automate parts of the production? Can your concept be reproduced easily? Does your business run without you having to work on the floor? If the answer to these questions is yes, congratulations! You have created a scalable business, which you may be able to export. If the answer is no – think about how you can tweak your concept so that it can grow, and conquer the world. [hubspot id="16"]