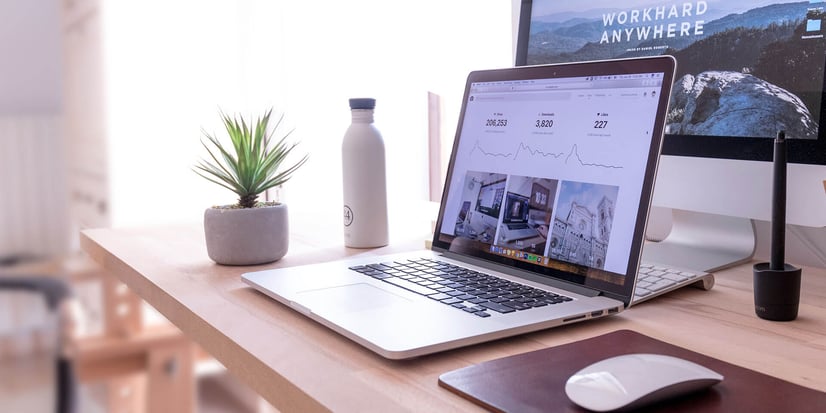 Despite the competition from online shops, the retail trade is still as fresh as a daisy because it has never given up its greatest asset – direct customer contact. By adopting the right Enterprise Resource Planning (ERP) solution, retailers can ensure they will not lose the fight today, and in the future. Online retailers such as Amazon, Zalando and home24 have revolutionized traditional business models and processes in retail. Everyone is wondering: can the retail trade only survive if it consistently establishes digital processes? The answer is yes. But no worries: there's an easy way to do it. With a central database and functionalities you would only expect from the major players, Enterprise Resource Planning (ERP) industry solution LS Nav is taking the chain store and retail trade into the future.
Retail is dead, retail is alive and well
The swan song for the retail trade has been sung often . When discounters started to move up the ladder in the 1970s, lots of people thought that the retail trade would not be able to keep up. When e-commerce became a mass phenomenon in the early 2000s, the prophets of doom spread across the land predicted desolate cities because people would only buy online in future. And now, there's the omni-channel. This time, the doomsday scenario plays out this way: those who are too small cannot take part, and those who do not take part will suffer their downfall. And yet: the retail trade is still fresh as a daisy. Why? Because it has always adapted. Because it has never let go of its biggest asset – direct customer contact. This is what has kept retailers alive before, and this is exactly what is going to keep them thriving once again.
What is omni-channel?
Before we look at the technical side of omni-channel, we should explain the term first. Omni-channel means addressing customers with all forms of communication and condensing information on customers' behavior in-store, online, via mobile etc., to create a profile so that the customer is addressed in the most targeted, personal way possible. What does your customer already own? What is he interested in? How does he prefer to shop? An individual range, which can then be offered to the customer, is compiled from all of this knowledge. This way the company develops an individual, personalized approach, which is on the same wavelength as the customer.
It's all about the data
Yes, Amazon and others do have an advantage here. They are supplied with the information electronically by every customer, and only have to analyze it. They run powerful software systems that cost more for the license and maintenance than a medium-sized chain has in annual turnover. But who says you cannot achieve the same effect on a smaller scale? All you need is a central database where all information on the customer and sales comes together. This is what LS Nav, based on Microsoft Dynamics NAV, has to offer as an industry solution for chain stores and the retail trade. No interfaces, no synchronization runs overnight, instead: real-time visibility – including connection of all standard web shops.
Personalization, with a human touch
LS Nav offers the basis for creating an offer the major players cannot match. Let's make an example: the customer of a bicycle chain store with several shops orders a bike in the online shop. He pays electronically and wants to collect his purchase in Hamburg. However, the bike is in Munich. Transport to Hamburg is automatically arranged when the order is placed. The customer buys the bike, pops it into his car and goes on holiday to Freiburg. Then, a mud plate comes off during a bike ride. The customer goes into the Freiburg shop. The bike is identified by the frame number and the repair is processed on location as a warranty claim. You can do this easily by running LS Nav in your stores. Can Amazon match that? All other daily retail tasks are easily accomplished with LS Nav as well. You can manage vouchers and control prices centrally. Analyze the turnover for each shop in real time and adjust the stocks and ranges to accommodate the individual strengths of the location. Display the current availability of each individual item with the push of a button. Tailor customized marketing to each customer. And, and, and. And the best thing is: the administration level and financial cost of LS Nav are ideal for chains of stores of all sizes, from small to large. We have customers - kfzteile24, to mention one - who make full use of LS Nav's performance levels, and rely on the industry expertise of KUMAVISION. With tools such as LS Nav, the retail trade does not need to fear huge competition from the Internet. [hubspot id="1"]