Proactive hotel operators understand that generating higher revenues and greater profitability isn't simply about adjusting room rates up and down. Your success hinges on guest experience, and on creating loyalty and returning guests. To create experiences that hit the mark you need to thoroughly know your guests. This starts with tracking them across all touchpoints along their path to purchase, and recognizing them when they return.
According to PwC's "Experience is Everything" study, 70% of guests value personalized experiences: nearly one third of guests are willing to pay more for them. In fact, according to a report by The Relevancy Group and Liveclicker, businesses using advanced personalization see up to a $20 return on every $1 invested.
Personalization tactics are necessary – but they're not as easy to implement for all hotels. To be able to follow the guest journey and understand what each guest wants and needs every step of the way, you need technology solutions that consolidate your data from every customer interaction and hotel revenue center, including online booking, rooms, F&B, spa and retail. When all information is collected in the same database in a consistent way, you can create comprehensive guest profiles that combine guest demographic data with trip intent, preferences, purchase history, and more. These can then be used to personalize communications in ways that help boost profits, before, during and even after a guest's stay. Let's see how.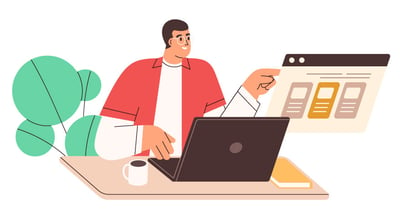 Boost hotel revenue during the booking process
The guest journey starts long before walking through your hotel doors. When your customers are browsing online and deciding whether they should book with you – that's the time to inspire them and encourage them to know more.
Think of the distribution strategy
With online travel agencies (OTAs) charging hefty commissions (some go as high as 30%), it's paramount you optimize your distribution strategy to drive as much direct business as possible. A consolidated view of your business data allows you to easily evaluate your distribution channels by guest type and acquisition cost. You can determine which channels have the weakest ROI, and focus your efforts on the channels bringing in your most valuable mix of bookings and revenue.
Use attribute-based shopping
A Taxi2Airport study revealed that 57% of guests would pay extra for a better bed or a specific pillow type. Progressive hotels have taken this concept to heart, and are now experimenting with attribute-based shopping (ABS). They allow guests to move beyond standard room types, letting them select specific attributes – an upper floor, king-size bed, balcony or ocean view – during the booking process.
Increase the chances of upselling by clearly showing the different options, for example presenting side-by-side room comparisons with incremental pricing to highlight the benefits. Stating that a room only costs US$50 more is much more enticing than showing that the upgraded room costs US$500 per night. Don't force guests to look through multiple pages to make an upgrade or book an add-on such as an extra pillow, or a spa treatment. Enhancing the stay should be as simple as a "tick" on a box.
Offer targeted add-ons
In addition to room attributes, the majority of today's guests are happy to spend more for add-on features and services that enhance their stay. For example, families with young children will appreciate gaining flexible check-in/checkout times, or a takeaway breakfast basket, for a nominal fee. And a couple on a romantic getaway will delight in the chocolate-covered strawberries, fresh flowers and chilled champagne waiting in their room upon arrival. Again, if you make it easy for customers to enhance their stay, you are more likely to grow the basket even before the customer has arrived.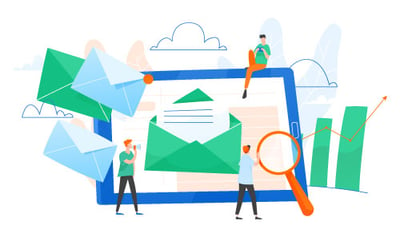 Boost hotel revenue pre-stay
The time that elapses between booking and staying can be used to get to know your guest and build a relationship.
Send personalized pre-arrival emails
Right after booking, guest anticipation is high: it's the perfect time to send pre-arrival email offers. However, make sure you give information that's relevant: personalized emails have been shown to deliver higher open and click-through rates. By using a detailed analysis of customer data that includes information such as stay dates, country of origin, guest segment and purchase history, you can tailor your messaging to match guest interests and preferences, and build a positive relationship from the start – rather than receiving a dreaded unsubscribe request.
When dealing with a first-time visitor, consider sending a simple confirmation email that inquires whether there is anything specific the guest requires during their stay. Responses may provide great opportunities for room upgrades, or add-ons like parking and personalized packages.
Think of the total customer value
You may believe that your most valuable guest is the one who books your most expensive suite and lavishly spends on F&B and spa treatments during their stay. But your data may reveal that it's actually the moderate spender who visits multiple times per year. An accurate analysis of guest spend from all of your properties' revenue centers helps you understand who your highest-value customers truly are, and guides you in attracting more profit-lifting guests just like them.
Plan proactively
Instead of waiting for guests to come to you, use data to proactively build demand and increase incremental revenue among previous guests. For instance, if a guest regularly books a summer family vacation in March, begin engaging them with relevant trip-enhancing offers in the months leading up to their normal booking window. You'll increase your share of wallet before your guest even begins planning their trip.
Boost hotel revenue when guests are on property
When your guests are staying with you, you have a chance to impress them with flawless, personalized service.
Upsell relevant services or items
Upselling remains an effective strategy once a guest is on property. Offering last-minute upgrades, extra services or relevant activities based on guest preferences can be easier once you have met the guest in person and talked to them. For example, if you know a guest is in town for a local sporting event, you can suggest they book a guided tour of the stadium, or provide a discounted drink coupon for the bar when they check in.
Offer experiences and activities
By creating unique, on-site experiences and providing tickets to local activities or events can improve your revenue and enhance the guest experience at the same time. Today's travelers want experiences over amenities: research from Skift points out that 67% of high-income travelers would rather spend money on activities than a nicer hotel room. And according to WYSE Travel Confederation, travelers in their 30s are likely to splurge on food and drink "experiences", as well as festivals and events when on international trips.
Use push notifications
Timing matters: guests are more likely to spend if they're delivered the right offer at the right time. Thankfully, with everyone using mobiles you can easily leverage in-the-moment sales. Advanced artificial intelligence-powered technology can help you figure out when is the optimal time for conversion to send a guest a discount for the hotel restaurant, or an invitation for late checkout.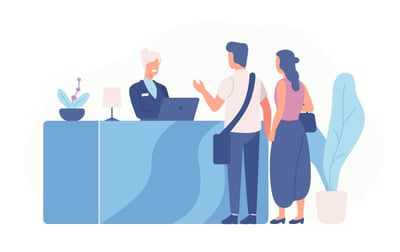 Boost hotel revenue through post-stay communications
Your relationship with your guest shouldn't finish once they leave your property. Stay in touch with relevant post-stay communications that incentivize future visits. And if you are maintaining an accurate record of guest preferences that's accessible by all teams, when guests do return, you can impress them and build loyalty by welcoming them as a return guest and anticipating requests for a specific type of pillow, or a favorite cocktail. Considering how much more expensive it is to acquire new customers than keeping existing ones, this kind of attention can really pay off.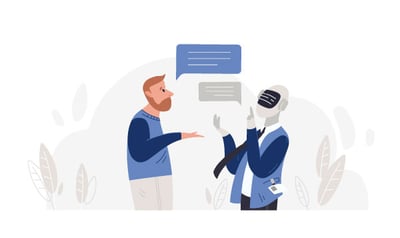 Technology that helps you maximize profits
All of these strategies can deliver great returns, both in terms of short-term profit and long-term loyalty. However, to implement them you will need more than hard work and a plan. If you are still using separate, disjointed system to run your room bookings, restaurants, activities, and other services, trying to create a unified view of your guests may just be a waste of effort and money. As long as you are using a multitude of software solutions you won't be able to recognize your guests from booking to stay and afterwards, or see which guests have the higher lifetime value.
To do all this, you need a unified software solution that unites PMS, restaurants and food, services (from tours to spa treatments), and retail sales into one platform. A single solution collects all your data into one database, giving you a clear, single overview of your entire business and enabling you to deliver the personalized offers and communications your guests desire.
Would you like to know more about how to maximize your hotel profitability with a unified system? Contact us.