4 trends that are changing the gas station industry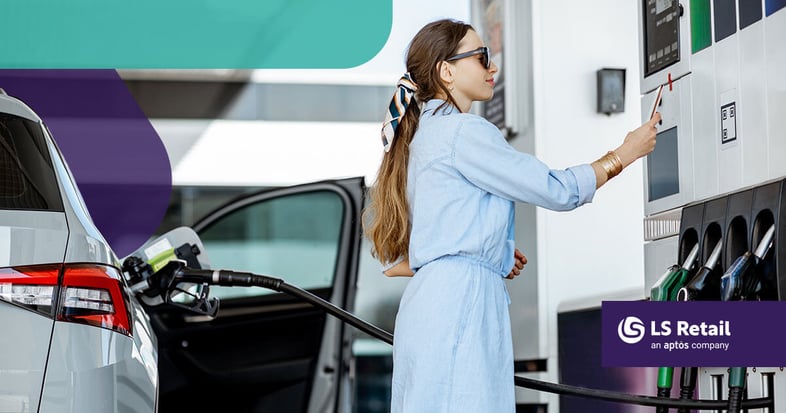 Filling and service stations are in a period of transformation. New forecourt locations are popping up in emerging markets, equipped with the latest technological automations for quicker service. Brand leaders in developed markets are reducing the number of locations and shifting to alternative fuels to meet national regulations and to appeal to environmentally conscious consumers.
These changes in fuel and technology are being driven by the demands of consumers with evolving driving habits and changing expectations for customized services. Is your forecourt business prepared for the future? Here are four of the biggest trends that are changing the gas station industry today.
1. Electronic payments

Customers want to choose how they pay for services. In the US, more than half of transactions under $10 are made with cash, according to the U.S. Federal Reserve, but this number is going to fall as efficient and secure electronic options become more accessible. Here are some of the electronic payment technologies we expect to grow in popularity:
Mobile wallets. Mobile wallets like AliPay, Venmo, and ApplePay use RFID, GPS tracking, QR codes, barcodes, and near-field communication through mobile devices to provide secure, reliable money transfers. Already very popular across Asia-Pacific, where there are over 3.4 billion users, according to Statista, mobile wallets have also been gaining ground in Europe and the Americas. When selecting a Payment Service Provider (PSP) for your forecourt business, make sure to pick one that supports mobile wallet payments.
Credit and debit cards continue to take up the majority of payments at the POS. According to a GasBuddy survey, 51% of consumers use debit cards as their preferred payment for fuel and 37% still use their credit cards. Today, cards use a variety of dip-and-go, chip-and-pin, and contactless technologies; your business would benefit from a system that can handle all of them.
Connected cars. Connected car technologies are continuing to show up on the market, helping consumers decide where and when to buy fuel. The automotive division of OPIS parent company HIS Markit predicts that all new vehicles in the U.S. will be connected by the year 2025.

Remote payment apps like Shell's Fill Up & Go platform and Jaguar Land Rover's connected car technology

make payments so efficient that customers don't even have to leave their vehicle. Drivers can now pull up to the station, link the app to their touchscreen dashboards to input their order, and let an attendant fill the tank to these specifications.
2. Data-fueled promotions
Discounts and special offers are a classic sales strategy. While this remains a great way to boost traffic, sales, and brand awareness, technology is empowering businesses with new, advanced ways to create and measure campaigns.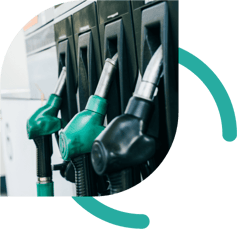 Unified commerce systems, which unify business and customer data within one database, are a growing trend in retail. When all information is collected in the same system, you can better understand your customer base and business, create sales reports that are relevant, meaningful and timely, and personalize promotions, products, and even prices. If you discover that hot dogs don't sell in a particular location until after 3pm, you can create a lunch offer to boost morning sales. Not enough customers in the evening in your store by the stadium? Offer discounts on snacks and candy bars between 7 pm and midnight. Test different offers, analyze the impact they have made on your sales, and make refinements for future campaigns.
Another opportunity to collect data and gain personal insight into your customers' preferences is by implementing a loyalty program. This kind of program can not only drive sales, but also strengthen the connection between your customer and your brand. As your customers take advantage of the loyalty rewards, you can gain a unified view of their data, no matter in which of your locations they shop or refuel, and use this information to create personalized rewards, offers and communications.
3. Diversification of services
The uncertain future of fossil fuels in developed markets, combined with a decrease in car ownership and an increase in mobility options like electric vehicles and ride sharing, means it's time to consider expanding your business beyond traditional fuel and convenience store offerings. To attract customers, gas stations need to provide services that simplify people's lives.
Some alternative revenue streams are already popular in forecourt. Food and beverage, from made-to-order takeaways to sit-down restaurants, remains an excellent option for keeping your customers engaged with your brand. If you decide to run F&B services, select a solution like LS Central that enables you to manage your gas station, c-store, and F&B sales within the same system. This way you can avoid the cost and time needed to integrate multiple systems and gain a single view over your whole business, from pump operations to inventory to food sales and prices.


If your core business is still gas, you need to seriously consider the emerging presence of alternative fuel options, such as bio-diesel, hydrogen, and of course the most common type, electric. There are an estimated 16 million electric cars on the road worldwide, and they are expecting to grow 25% year over year for the next five years. To maintain a strong customer base, you need to adapt to the market and expand your services to meet changing demands.
Another way to stay relevant is to share your real estate in profit-making partnerships with non-forecourt businesses, such as banking services, fitness centers, or laundromats. By reinventing your location as a center for a variety of services you can focus on your customers' needs, rather than the needs of their vehicle.
The growth of digital sales channels is creating further opportunities. As eCommerce continues to grow in popularity, last-mile logistics, taking care of delivery between distribution centers and the buyer, are expanding. Some gas stations are repurposing their store space for package pick-up lockers, where customers can receive deliveries at their convenience. Amazon has been partnering with forecourt brands for this service in Europe and the Americas and companies around the world are following suit. Jamaican eCommerce and logistics company, Malipac, recently announced plans to have select gas station companies host its pickup lockers around the island, specifically citing Amazon as a reference.
The future of your forecourt business will require you to consider all your options. Even if you're not yet ready to diversify, keep an eye on the market and consider any partnerships that could be a good fit for both your real estate and the busy lives of your customers.
4. Automating with technology
Automation brings efficiency and reliability, and we expect to see more of it entering the world of forecourt.
A few years ago, Kuka, a German manufacturer of industrial robots unveiled an intelligent charging robot for electric vehicles that can detect where to plug itself in on a vehicle, providing a hands-free charging solution. Another German company, Continental, has recently developed similar technology, utilizing a home and user-friendly two-part system that starts charging once the sensors make contact with each other.
Alibaba launched an unmanned gas station in Hangzhou, China, some time ago, which has automated fueling arms, artificial intelligence (AI) tools for vehicle and driver recognition, as well as an unstaffed convenience store that customers can enter by scanning their QR code at the door. The store then automatically charges their accounts for the products they took. And the concept of unmanned gas stations is only rising in popularity – many have surfaced around the U.K. and, most recently, in Portugal, where they opened their first autonomous gas station and c-store.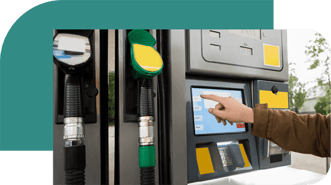 As automations continue to streamline operations, they enable forecourt brands to spend less time on routine tasks, and more on providing customers with the human touch that define the brand.
The business of tomorrow in the trends of today
Changes to the gas station industry are already in motion, and it's time for your business to adapt. Reach out to us to find out more about the technological solutions that can keep you ahead of the curve. Our experts are ready to walk you through the process of evolving your forecourt today to meet the industry challenges of tomorrow.