Slash costs in your restaurant with the right software system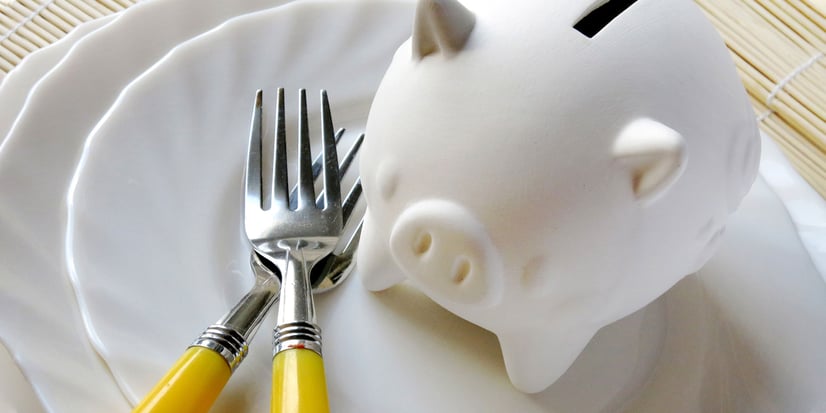 How do you manage costs in your restaurant business? Are you operating as efficiently as you could be?
We know how difficult it can be to maintain optimal efficiency and make money in a time of razor-thin margins and intense competition. By their very nature, restaurants are characterized by predictable, seasonal factors as well as by unpredictable ones, including changing customer preferences and fluctuating running costs. But there are ways to get a better handle of your business, helping you to plan ahead more effectively, become leaner and reduce costs in the process.
For many restaurant owners, the answer lies in choosing a modern unified technology platform that provides a complete overview of your business operations from Point of Sale (POS) to back office. Indeed, research by the National Restaurant Association in the US found that over 80% of restaurants are turning to technology like online ordering and reservations and restaurant analytics to help them run their business successfully and efficiently.
The same report found that four in five restaurant operators agreed that:
Technology helps increase sales
Technology makes their restaurant more productive
Technology provides a competitive advantage.
If you're in two minds as to whether a restaurant management system could help your business grow, rather than simply cost you money, here are some specific areas in your business where the right technology can make a real difference:
Optimize staff management
If your staff schedules are currently handled manually, in spreadsheets or even on paper forms, you could be missing out on a trick. Staff management software has the capabilities you need to ensure rosters correspond with table bookings and helps you plan for the right amount of labor you need. The result is optimized schedules, which means you don't have too many employees at work during quiet periods, and yet you have enough on hand to see you through the busy times.
If you select a unified system for your restaurant, the staff management functionality can be part of the same platform used to manage the rest of your business. This allows you to make truly informed decisions using historic sales data and drilling down by location, day of the week and time to see patterns emerging and better determine when you will be busy or quiet.
Another factor to consider is how you can use the software to keep track of your budgets and make sure you're not paying out more than you should be. We know how difficult it can be to check and confirm the hours worked by each of your employees, especially when you are likely dealing with so many. But a staff management system can automate this for you, confirming actual hours worked are the same as those planned and highlighting any discrepancies for you to follow up on, minimizing errors and costs. With the functionality to analyze how much you are spending by employee, work code, shift and role, you can compare actual costs and performance against your business plan, and minimize unnecessary extra expenses, such as overtime.
Simplify staff training
In this industry, we know that workers tend to be transient – maybe you have lots of students or temporary workers on your payroll. High staff turnover can be a real pain point and loss maker for your business, especially as recruiting and training staff is both time consuming and costly. But there are ways technology can help you control this better, and reduce the costs and pain of getting new staff on board.
If the systems you use are intuitive and easy for all employees to understand, you won't have to spend as long training them on how to use them in the first place. Some retail management systems allow you to set up your POS so it mirrors your menu, making it far simpler for staff to find their way around while also helping to reduce mistakes. To simplify training even further, it could pay off to choose a system that uses a logic your staff is already familiar with. Our restaurant software is built on well-known Microsoft technology. This means new employees can be up and running quickly, as any experience with Microsoft software such as Office or Windows means they already know where to find menus and information in the system.
Having one enterprise-wide platform, rather than multiple software solutions strung together, also means you only need to train your staff up once. This not only saves time and cost but gives you greater flexibility too. If you need to move staff from the bar to the restaurant floor, you can do so with ease. No extra training required to use a separate system; no time wasted.
Increase table turnover and order value
Is your restaurant floor running as smoothly as it could? There are some steps you can put in place to subtly speed up the process, allowing you to serve more customers without making your diners feel rushed. Mobile POS devices are a great way of doing this. As they connect your servers directly to the kitchen, kitchen staff can act on orders as soon as they are taken at the table, speeding up food preparation. Your waiters can get an alert on their POS devices when orders are ready, and they can also take payments on the device as soon as diners are ready to leave – no waiting for card readers or an available cash register.
If you select the right POS, your staff can also handle conversational ordering, where they take orders in the same way that customers reel them off – extra cheese on their burger and no mayo, with large chips, for example. Everything can be quickly inputted into the POS, speeding up service time and reducing errors. At the same time, because staff have all menu information right in front of them, they can improve their upselling potential by suggesting upsell items and upgrades as they take orders.
Streamline kitchen operations
A unified platform complete with a kitchen management system could help your restaurant serve up food more quickly and efficiently than ever.
In the kitchen, having Kitchen Display System (KDS) screens connected to the system can guide staff through the entire food preparation process. The system can automatically route orders to the correct preparation stations, organizing dishes according to urgency and preparation time. The system can also flag meals that are late, and point out if there are any extra requests, cooking preferences, or allergies to pay attention to. And if you choose a system like LS Central where the KDS screens are connected in real time to the Point of Sale, your front of house staff can always keep track of the status of each order without having to disrupt work in the kitchen.
The result is a streamlined operation where staff turn out high quality meals quicker, and have less chance of making mistakes and causing customers to complain.
Cut down on waste
Are you making the most of the stock you have? A unified restaurant management platform gives you the functionality you need to monitor perishables and track stock levels by recipes and portions, helping you to keep a close eye on your inventory and reduce the amount of waste you're putting in the garbage can every day.
Some managers look through their daily waste to determine consumption patterns and check if produce is being used to its fullest, but a restaurant management platform can do all that for you, quicker and more precisely than you could. It doesn't end there. The best ones on the market can track food production and monitor what is thrown away to identify waste patterns. If the trash is full of fries, it's likely that your kitchen staff have been making up too many. Or maybe it's full of half-used vegetables: is there any way you can optimize the waste of fresh produce? From use of food to menu design, there are many ways you can make your restaurant more efficient. A good restaurant management system can help you pinpoint the areas of improvement, so you can plan ahead more effectively and make smart buying decisions.
Reduce IT costs with a unified platform
If your business is struggling along with outdated technology that hinders you, rather than helping you succeed, then now is the time to rethink what you're doing. Today, modern restaurant management systems integrate all parts of the business, from kitchen to POS to head office and more, into a single platform. This way you get a complete picture of your business, understand your strengths and weakness, and can more easily streamline your processes.
We know that the idea of ripping out and replacing your old systems can daunting. Many restaurateurs worry about escalating time frames and costs. But if you choose the right partner, they can guide you through the process and help you realize a fast return on investment.
To find out more about our market-leading restaurant management solution and how we can help your business, please contact our team of experts.