The retail of tomorrow is here: 5 trends you must be ready for, now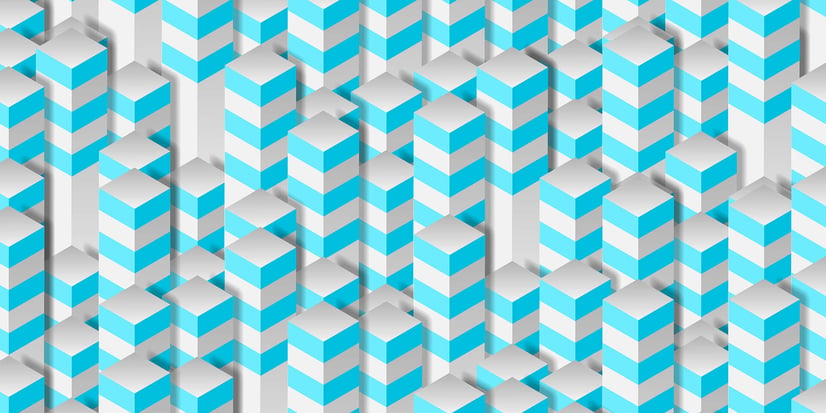 Technology is changing the way we enjoy products and shop for them, and the very definition of a store. As the where, how and who of retail change, retailers must master a new set of skills, anticipate what consumers want before they know themselves, and deliver it at light speed — or risk being left behind. Disruption is the new normal: forward-thinking retailers will be ready for it, and keep their eyes open to the opportunities it will open. Here are five waves that will sweep over and transform retail in the next few years.
1. Retail = technology
Software is eating up the world – retail included, says Mike McNamara, CIO at Target. Three technologies in particular are changing the way we interact with retailers:
Artificial Intelligence
Sentient robots may still sound futuristic to many of us – but AI is already everywhere. From chatbots used to communicate in natural language with shoppers to Amazon Alexa (now powering smart home speakers, soon to be found in household items such as fridges, cars, washing machines), we are just at the beginning of a totally new form of service interaction. Gartner predicts that by 2020, 30 percent of web browsing will occur without a screen.
Reality, virtual
Virtual Reality (VR) is big and getting bigger. That's unsurprising: VR is cool. Consumers like it because it's like a real-life videogame. And retailers like VR, too: virtual stores can provide brands with a wealth of information. Retailers can, for instance, register which products draw people's attention and for how long. And as re-designing a display is much cheaper and faster in a VR store than in a physical one, they can quickly react to market changes and sales data.
Internet of Things (IOT)
From wearables to smart home appliances, more and more items can connect to the internet and provide brands with intelligence about their customers' behavior at home. In-store, a variety of tools enable retailers to track who is looking at what, where they walk, what they buy (or perhaps try on and do not buy). Knowledge can be powerful – but are retailers prepared for the avalanche of data the IOT will produce?
2. Responsibility matters
Price and quality alone are not enough to sway the modern consumer. People increasingly choose brands they can align with and trust; and with social media, a company's every action and word come under close scrutiny. What values do you stand for? How do you source? What materials do you use? How do you treat your employees? If you cannot (or won't) answer these questions, you risk losing people's trust. Companies are making very diverse efforts to offer people accountability and social responsibility. Hypermarket chain Walmart offers its employees competitive salaries, and opportunities to climb the ladder. "We can create business and social impact simultaneously," says Kathleen McLaughlin, Chief Sustainability Officer of Walmart. Serial entrepreneur Sir Richard Branson believes that employees want a greater purpose in life – and when the company they work for does good things for the world, their job becomes more meaningful. "The people in the company will work that much harder if they feel they can be proud of the company," he says. Branson is a strong believer in the social responsibility of private companies: "If you could get every single company in the world to adopt a problem and overcome it, most of the problems in the world would be solved," he says. For every company that has clarified its strategy when it comes to accountability, many others are still at the starting blocks. I recently attended a panel discussion with sustainability-focused brands at NRF Retail's BIG Show. The presenters offered two actionable pieces of advice for newbies:
Start small: begin with the low-hanging fruit. Could you change your packaging to reduce waste? Could you source a specific item locally instead of shipping from far away? To begin with, brands should focus on one, easy-to-solve problem.
Enter strategic partnerships. Once you have decided your limited sphere of action, find like-minded collaborators who have been in the field for a while, and use their knowledge to make products that are the best at solving that one, key issue.
3. Create an experience
As webstores offer convenience and endless isles of products, physical stores are being repositioned as the places where shopping becomes an experience. Retail stores that delight and surprise consumers, giving them a sense of community and immersing them in the brand, will be the winners. To offer a great experience, retailers need to focus on two key aspects: adopting the right technology and having service-minded staff.
Technology that follows customer goals
From digital signage to self-service machines to mobile POS, technology is increasingly a key component of the in-store experience. In order for it to be successful it must, however, be deployed with clear customer goals in mind. John Hazen, SVP for fashion label True Religion, advises that before implementing new tech you should ask yourself: How will this help my associates? How will it increase traffic or revenue? How will it improve the customer experience? If the answer to any of these questions is "it won't", then this may not be the right tech to implement. Apparel brand Bonobos was born as an e-commerce pure play, but today the brand also runs physical stores that have no inventory, and are designed as purely experiential. Dominique Essig, Chief Experience Officer at Bonobos, told the crowd at NRF Retail's BIG Show that one of the smartest technologies they implemented in-store are mobile POS. Mobile Points of Sale perfectly fit the contemporary customer journey, she said, by removing barriers between store associate and customer, and by bringing the focus onto the service rather than the moment of transaction.
Engaging, competent staff
If your people don't make your customers feel welcome, it won't matter how good your products are, says restaurateur Danny Meyer. Meyer, who runs hospitality chains that span from fine dining to quick service restaurants, advised retailers and hospitality operators to concentrate on hiring people with a hospitality heart, good work ethics, and a thoughtful mind. These are all qualities that are fundamental to providing exceptional service – and all things you cannot teach. As an employer, your role is to empower your staff to be themselves. If you have chosen the right people, this means you can empower them to be genuinely welcoming, and to give service that solves people's problem, making them want to return, and be part of your community. Sir Richard Branson also believes that employees' personality and values matter in a company. At the same time, companies have to give back, he says, creating a place where employees want to come to work in the morning.
4. It's time to make it personal
In the future, retail will be boundary-less: it won't be about channels, it will be about the customer. To attract and retain customers, retailers will have to make it personal. Customer retention expert Richard Shapiro believes that creating a relationship of trust with customers is fundamental for returning business. He suggests communicating with customers like a friend, rather than a brand. When people enter your doors; while you are concluding a transaction; ask questions. Find out who people are, how they found you, and what brings them to your establishment. And when customers return, make them feel like they are family. Personalization is not just about interactions, it's also about products: on-demand manufacturing is already big – and according to some, it will only become bigger. Jodie Fox, co-founder of design-it-yourself shoe brand Shoes of Prey, believes that the era of mass customization is just beginning. Innovations like 3D printing make it possible for customers to get exactly what they desire: unique, high-quality, affordable products. At the same time, on-demand production is also great for retailers, as it enables them to have a (theoretically) infinite aisle of products without the hassle of having to purchase and store large amounts of inventory.
5. Use that data
In the future, retailers who can extract, analyze and use data are the ones that will flourish. As Brian Krzanich, CEO of Intel, puts it, "Data has become one of the most important forces in all of technology." Smart retailers are already using different ways to extract, collect and use data to increase their market share. Loyalty programs are a great source of valuable information. Take games retailer GameStop International. GameStop runs a very successful loyalty program, with 50 million members across 13 countries. By analyzing their data, they:
discovered that their customers' level of engagement in the loyalty program does not depend on the presence of prizes;
managed to create hyper-targeted emails (which, for example, suggest to users what new games they could get by trading in their old ones – based on purchase history), increasing the open rate from 15% to an incredible 35%;
diversified their offering to include collectibles, a business that has become very valuable for the brand;
managed to expand and diversify their customer base.
Mike Mauler, EVP and President at GameStop International, believes that the more data you get, the better you understand you customers, and the more meaningful information you can give them – which, in turn, produces engagement and loyalty.
More disruption to come
Disruption is more than a buzzword — it's here. Kate Ancketill, CEO at innovation consultancy company GDR Creative Intelligence, warns retailers that they must get used to exponential change. In the next twenty years, 47% of US jobs are at risk due to automation. Computers have already substituted muscle; now, thanks to the rapid innovation in self-learning algorithms, they are taking over cognitive jobs, too. Bill Brand, president of HSN, concurs: "In the next five years, they say retail will change more than in the past fifty. Now is the time to think and act differently."