7 questions to ask your vendor when choosing restaurant POS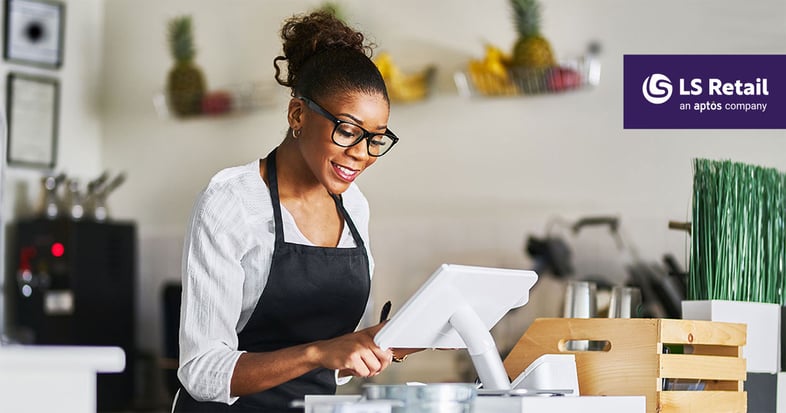 So you have decided to buy new point of sale (POS) software for your restaurant. Congratulations! An effective POS system ensures smooth service, operations and transactions. It's a necessity for a successful restaurant, and one of the most important decisions you will take for your business, for it will affect your operations and service for the next few years.
But with so many options in the market, how can you make sure you've picked the right software for your restaurant, café or food service business?
To find the right solution from a vendor that will support you, here are seven key questions you should ask yourself during your journey.
1. Which functionality do I really need?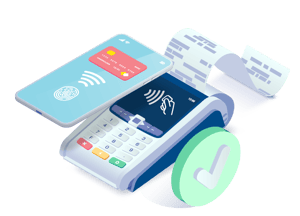 Point of sale systems have gone from being simple cash registers to comprehensive solutions that cover a whole range of operations in your business. Which is why looking for a modern electronic POS system can be an overwhelming experience. Employee time clock, fingerprint login, mobile POS, customer databases, online ordering, table tracking, recipe and ingredient management… these all sound like good features to have, right? Yet, they may not all be as useful to your business. After all, a full-service restaurant has very different needs from a takeaway pizzeria.
Before you go for the POS that does it all, stop and ask yourself: what functionality do I really need? Start by mapping your requirements (what you want to be able to do thinking about front of house, kitchen, back of house, and customer experience) and divide them into three columns: "must-haves", "nice-to-haves" and "extras." The right system is the one that ticks the boxes of your urgent, unmissable requirements.
By selecting a software solution that responds to your needs, you will save money and effort in the software implementation phase, every time you have to train new employees, and during daily operations, as a POS with too many options can get in the way of your employees managing their routine tasks, delaying their work and adding needless complication.
2. Is the POS designed specifically for restaurants?
Point of sale systems are not "one size fits all". Even if some typical retail functionality (for example, employee scheduling or customer loyalty) can fit the food service industry, restaurants have specific requirements that a retail software typically doesn't cover.
Only a POS solution designed specifically for restaurants will help you manage key daily tasks such as managing recipes, tracking ingredient use, adding/removing ingredients from a dish, selling meal deals and combos (like a "starter and main, or main and dessert for $30" lunch offer), splitting the bill, sending orders straight to the kitchen, tracking tables – and more.
Don't settle for a system that is not designed with your needs in mind. Find, instead, a software solution that will make your life easier, supporting your teams with all key tasks, from menu planning to kitchen production to service.
3. How will it help deliver consistently quick service?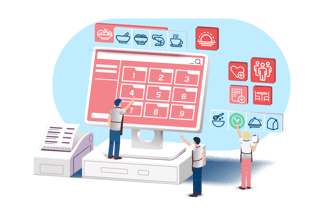 Successful restaurants need to deliver quality at the right pace. The Saturday night rush is hard enough – imagine adding to the mix a slow or unresponsive POS system, causing service delays and grumpy customers!
When investigating software solutions, ask the vendor (if you can, also ask some current users of the software):
Is the interface intuitive? Can it be customized to each staff member's role, showing only the functionality that is relevant to their job?
Can it easily accept different types of payments? Can it manage typical restaurant needs like split bills, bills moved from the bar to the table, etc.?
Can it run on handheld devices like mobile phones and tablets?
What's the average time per transaction?
What happens if the internet connection goes down? Can the POS still take orders and process sales - or will you have to do that on paper?
4. What is the return on investment (ROI)?
A new POS system is a big commitment, but the right one will pay off many times over. Before you go for the option with the lowest upfront investment, analyze how each POS solution will impact your bottom line. There are many factors you should keep in consideration when calculating the ROI:
Time spent training employees. In places with high staff turnover, you can save lots of time and money with an intuitive Point of Sale system that speeds up training of new recruits.
Reduced waste. Does the new system help manage inventory and track ingredient use? Ordering the right amounts of food, and using what you have efficiently, can lead to significant savings.
Loyalty. A system that supports

loyalty programs

and enables you to send registered customers targeted offers and campaigns can help you increase repeat visits, paying itself off few times over.
Time wasted aligning data. If you use one software to manage sales, another one for inventory, a third one for staff schedules, a fourth one for your vendors – and so on, you can end up spending a lot of your time comparing data and trying to make sense of your numbers. By selecting an

end-to-end platform

that integrates all of these functions into one system, with

a single data source, you can simplify your accounting, and save man-hours, money, and headaches in the process. By selecting a single platform that covers the whole business you can also get more insight from your data, and make more effective decisions, faster.
5. Is the vendor trustworthy?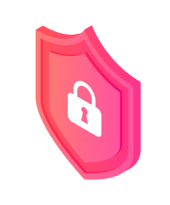 Not all technology companies are born equal. During the selection process for a new POS system, consider the provider's reputation. You don't want to select (and install, and train your staff on) a random online POS from a startup just because it's cheap. While you may save money now, you will regret your decision when you run into problems, and find out that the vendor offers absolutely no support, and that the system will never get updated!
David Gosman, Global Hospitality Segment Manager at HP, warns: "Be wary of new technology providers. A technology platform with no track record shouldn't necessarily be disqualified - however, you need to recognize the risk that they may be a very different company — or no longer a company — in a few years." The right provider has a proven track record, so you can trust they will be there tomorrow, providing you with support and updates when you need them.
6. Will the software support me when my business grows?
In two, five, ten years, you may have multiplied your customers, added a breakfast menu, expanded to multiple locations - perhaps your chain will go international. When selecting a new system, make sure that you can easily add new POS terminals, and open new locations with limited effort.
The right system will also enable you to grow by easily integrating to other software solutions. Let's assume that you decide to expand your home delivery offering by partnering up with a third-party service: what if your POS can't integrate to the delivery app? If you are thinking about international expansion, it makes sense to investigate whether the system has been translated in different languages, if it supports multiple currency and fiscalization rules, and if it's available in different localizations.
A rigid system, that doesn't allow you to make changes or integrate to other solutions, may be cheaper to start with – but you'll be forced to replace it as soon as you grow. When investing in new technology, remember that a POS will be with you for many years. Choose a platform that can scale with you and support not just the business you are today, but also the one you want to be tomorrow.
7. Can I speak to one of your current customers?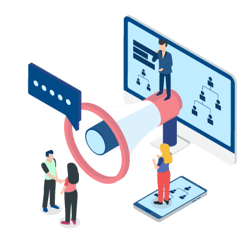 On the marketing brochure, it seems like all point of sale systems can do everything. They are all flexible, agile, feature-rich – and easy to use, of course! Don't just take the vendor's word for it: during the selection process, it's a good idea to ask for references. The best software providers will be able to give you a list of current customers. Reach out to these businesses focusing in particular on those similar to you, get their feedback, ask practical questions, and perhaps even see first-hand how the POS system works – and whether it would fit your needs.
If you still have doubts, or need more information, get in touch with us: our restaurant technology experts will be happy to help you find the right solution for your needs.