Behind the fluffy, white robes and calming music of a relaxing spa day is a well-oiled machine. It's a juggling act of carefully scheduled appointments, itineraries and staff rosters, correctly stocked shelves and kitchens, and expert delivery of services from skin consultations to fitness classes.
The last thing you want is to spoil that tranquil atmosphere with double booked appointments, out of stock beauty products, or mixed-up customer data. But that's the risk many salons and spas face as they use many separate systems to get the functionality they need to run their business. Most find out the hard way that generic point of sale (POS) software isn't usually up for the job. These systems typically don't have the capabilities to manage payments, customer data, appointment calendars, bookings, retail (perhaps even restaurant) management in one place.
But your technology is key to a successful customer experience. The right POS system is tailored to your industry-specific needs, giving you in one solution the ability to manage bookings, shop, café, memberships, reporting, gift vouchers and more. So, if you're considering updating your POS, here are some things to look out for. Before you invest, ask yourself these four questions:
1. Does it have specific industry functionality?
Running a successful spa or salon is all about having the right balance of services, experiences and products, and the right resources in place to back them all up. Whether they're visiting your spa for the weekend or have popped into your salon for a skin consultation, from the moment your customers step through the doors, you want to deliver the best possible impression. What you need from a POS software is robust appointment scheduling for seamless staff, room, and equipment management. You need to have one customer database where you can handle memberships, gift cards, and loyalty. And you need rich employee management capabilities to track shifts, commission, and performance.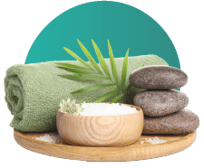 What to look for:
One solution that allows you to sell products, services, and experiences, from treatments to make up, at the POS
Ability to manage and schedule bookings for beauty treatments, massages and more, including visibility of individual employee/room availability and schedules

Intuitive, user-friendly interface

that allows staff to get up and running with minimal training

Options for customers to book, manage and pay for appointments and services online
Ability to manage different memberships tiers and take a variety of payment options including gift vouchers.
2. Can it support different functions across the business?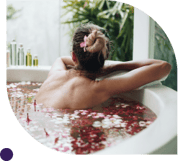 Many hospitality businesses find themselves juggling multiple industry verticals, and spas, gyms, and wellness centers are no exception. Beyond beauty treatments, they may run retail stores as well as restaurants and cafés. They might even organize events such as make-up classes, yoga workshops, or health retreats. Ideally, then, they need a solution that delivers retail and hospitality capabilities within a single environment and lets them add new functionality as their business evolves.
What to look for:
Industry-specific functionality covering multiple sectors, including retail and hospitality, covering sales through to fresh ingredient management
Role-based access to the system, so different members of staff an easily find their way to the functionality that is relevant to their job
A system with a unified overview, where all data across your business, from bookings/appointments and retail to accounts, is seamlessly connected
The ability to create personalized views and reports for different areas of your business to track performance.
3. Will it keep all customer and business data organized?
The last thing you and your staff want to do after a busy day of back-to-back appointments is to manually check inventory levels, update customer profiles and calculate individual commission rates. Time is money, and you need software that automatically keeps track of all your business data. And when you want to check service sales, client retention rates or employee payroll, that information needs to be easy to find and presented in clear and comprehensive dashboards and reports, so you can see the status of your business at a glance.
What to look for:
A unified customer database so you can easily see all customer profiles, membership and loyalty information, no matter whether they bought a shampoo or a took part in a meditation class
One platform for managing sales, purchasing and inventory data and keeping track of all your resources including staff, products and treatment rooms
Ability to schedule shifts, estimate staff costs, and compare estimates against your budget, so you can ensure your business is always operating profitably
Full control of staff payroll and ability to create commission tiers and pay employees for specific services, classes and product sales

Loyalty programs

which you can tailor to you and your customers' needs, allowing them to collect and spend points and vouchers across different areas of your business, from the spa to the gift shop

Sophisticated data analytics to spot trends in your customers' habits and deliver more relevant offers and recommendations.
4. Is the technology flexible and future proof?
Before committing to new POS software, it's important to consider whether the technology you're investing in now will also be a good fit for your business in the future. Talk to potential technology vendors about their industry expertise and technology roadmaps. You want to be sure that their software will allow you to easily add new functionality and will be able to scale with your business needs.
What to look for:
Software

that can shrink when needed but also cope as your business grows, letting you add new services and verticals, and open new locations

An international software system, which allows you to expand in different regions. Look for availability in multiple languages and currencies and specific localizations

Industry functionality

beyond what you need just now. If you decide to open a café or smoothie bar, you should be able to easily add new capabilities such as menu management and ingredients tracking
A clear product vision. Check what new functionality the technology vendor intends to add to the POS software and how they will continue to innovate to keep your business up to date with the latest technology developments.
Want to find out more about how our POS software can transform your spa or salon business for the better? Contact our experts to discuss your options and get started.