Consumer behavior has changed dramatically in the past few months. Niche trends went global, new habits and expectations formed, while some old practices virtually disappeared.
On the road to recovery, it is essential for organizations to focus on understanding consumers' changing behaviors and reimagining the customer experience. At the same time, they must also put effort into improving their operational agility and technological resilience.
Here are some of the technology trends hospitality operators should look out for in the upcoming months:
1. Unified property management systems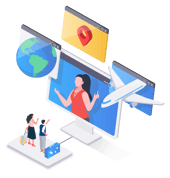 Creating an enjoyable, memorable guest experience starts by getting the basics right. There's no point relying on cool voice recognition technology and the latest in entertainment innovation if you can't distinguish your repeat customers from your newcomers and have no visibility into where you are wasting resources, or what services sell best to different customer segments. 
Unified software platforms unite within one system the property management system (PMS) with all the other processes and functionality you need to run your properties, from rooms to restaurant, spa, and other amenities like the tennis court or golf course. With all guest and business information in one system, you the clear view you need to run operations efficiently. You can also understand your guests, including history and preferences, and offer them packages and personalized touches that you know they will like.
2. Booking engine integration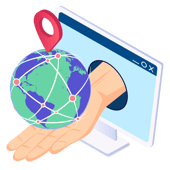 While booking engines and online travel agencies (OTAs) have been around for a while, many hotels and resorts are still missing out on big opportunities by not having technology to integrate third-party booking engines with their own system.
Until recently, hotels would have had to manually link to and manage multiple booking websites – a complex and time-consuming task. But new developments are making it possible for hotels to expand their reach with limited effort, by automatically linking their PMS with the most popular third-party booking engines. The best tools are optimized for conversion, providing a seamless booking process from the minute a guest views your rates and room types on the third-party site all the way through to checking in with you. Taking advantage of the OTAs' strong global presence and online visibility you can reach new customers, and get them into your hotel doors. After that, it's up to you to provide the kind of experience that inspires travelers to come back, and to offer perks that will encourage them to book directly on your company website.
3. The internet of things (IoT)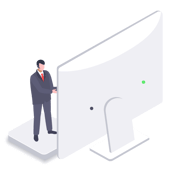 Objects and devices that can connect to the internet and to each other – collectively called IoT, "the internet of things" – have the potential to transform hotels, from simplifying property management and maintenance, to creating greater guest engagement.
By using IoT-enabled items, hotel owners can now track and control every aspect of their entire property from one dashboard. This kind of overview enables properties to be predictive with their maintenance (so the pool lights or guest shower get fixed when they start malfunctioning, but before they actually break). They can also better regulate energy consumption and support sustainability initiatives – for example, by turning the temperature down in the fitness room when not needed.
IoT will also be increasingly used to enhance guest engagement, for example allowing guests to use their mobile devices as access keys not just for the room, but also for amenities such as pools and tennis courts. IoT-powered beacon technology enables operators to send real-time offers to guests' smartphones, enhancing their stay while driving revenue.
4. Self service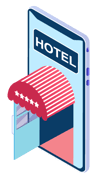 24/7 service and convenience are now part of our basic expectations, and the hotel experience is no exception.
Self-service technology provides guests with the choice over which service model they prefer (high-touch or low-touch), while also freeing hotel staff up to better serve those guests who prefer hands-on engagement.
Some hotels are making self-service check-in/out even more seamless by using biometrics. Guests can register their fingerprints or facial features, for example, into the PMS and use their identity to automatically authenticate check-out and to access rooms and other facilities they've booked without the need for keys or cards. And when guests return, they can be immediately identified, and offered all their favorite services.  
5. Smart guest rooms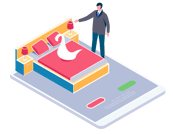 Room amenities are becoming increasingly digital. Guests want to be able to adjust room temperature or book breakfast at the tap of a finger, with minimum effort.  Traditional binders with information about hotel services are being replaced by in-room tablets, where guests can check breakfast hours, restaurant menu, spa services and area recommendations, but can also play music, control the room's lights, curtains and heating, and even send requests to the desk. Some hotels are decreasing contact even further, and moving the power to the guest's device. Guests can connect their own mobile device to the room, and use it to check in, open their room, select entertainment services and even control room temperature, light and power.
Voice-activated controls, already popular in homes, are becoming increasingly common in hotels, too. These virtual assistants are not only smart and intuitive, also but are equipped with personalities to interact with guests. They will make adjusting room conditions, requesting services and setting reminders easier and more engaging.
Whether you believe this is more of a gimmick right now than a longer-term trend, these changes demonstrate that hotels are continuing to push the envelope on personalized service. More traditional hoteliers have little choice but to embrace technological transformation head on if they want to continue impressing their guests, and set themselves up for future success.
Building the hotel experience of tomorrow
Hotels recognize that now is the time to implement new technology to transform the guest experience and streamline their services. Operators who take a holistic approach to transforming their operations, and prioritize a long-term vision over quick fixes, will be better positioned as the hospitality industry recovers and traveler numbers build up.