5 technology trends shaping the future of hotels and resorts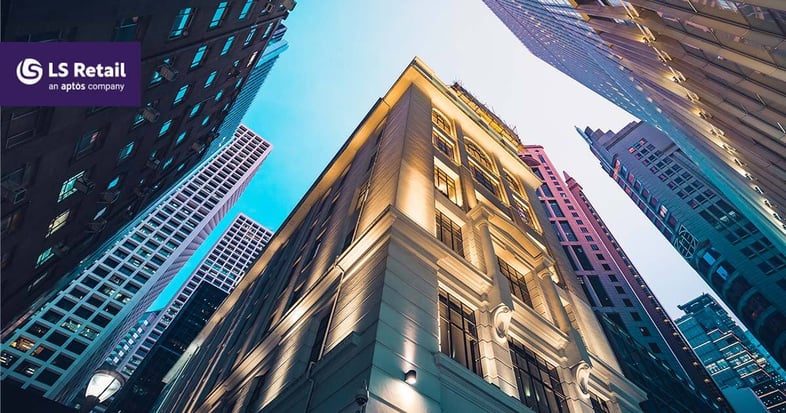 How is your hospitality business holding up right now? Whether you run a small, boutique hotel or a network of hotel resorts complete with spas and restaurants, it's likely that you've felt the pinch of escalating energy costs, widespread labor shortages and inflation.
The good news is that the appetite for leisure, travel and hotel stays continues to grow. Even as consumers cut back in other ways to combat rising living costs, many still prioritize leisure and vacations. According to a recent YouGov survey of more than 26,000 consumers from 25 different countries, over 63% of global consumers said they planned to take a leisure trip in 2023, with the highest desire to travel coming from countries such as UAE, Finland, Norway, Indonesia, and France.
But despite the demand ahead, rising running costs put pressure on hospitality managers to operate their properties as efficiently as possible and make the most of every booking. That's why many hotels and resorts are looking to technology to help them build guest loyalty and satisfaction while also creating a more resilient, efficient and profitable business.
Here, we take a look at five of the latest technology trends making their mark in hotels and resorts and how they can help you survive – and thrive – in the coming months and years:
1. Enhancing guest experiences with IoT and smart rooms
Amidst a world of alternative accommodation such as Airbnb and Vrbo, there's something so reassuring and comforting about a hotel stay. When guests step through your hotel doors, they want to feel welcomed, valued and know that they're going to be well looked after. They might also be looking for a luxury experience they won't get elsewhere. From the crisp, white, cotton bedsheets and fluffy bathrobes to the climate control that automatically adjusts to their preferences and table reservations that can be made with the tap of a finger – all these elements help to create the seamless, convenient and personalized hotel experience guests now expect.

Technologies such as voice-activated virtual assistants, smart locks, in-room devices, and sensors make all this possible. Together, they're known as the internet of things (IoT), and they connect to automate certain tasks and deliver ultra-personalized guest experiences. Hotel properties big and small are rolling out IoT and smart devices to give their guests the wow factor, replacing traditional information brochures with tablets, smart TVs, and mobile apps. From here, guests can access all the information they need, order room service, play music and even control the lighting. The power is literally in their hands.
Why incorporate IoT and smart room technology?
Strengthen brand loyalty and enhance the guest experience.
Open up new revenue opportunities by making it easy for guests to make a restaurant reservation or book a spa treatment.
Send personalized recommendations and highlight services that guests are likely to be interested in based on their preferences and behaviors.
2. Combating rising overheads with automation and optimization
IoT-enabled devices can also be used to run properties more efficiently. From a single dashboard, managers and owners can keep tabs on energy usage and operations across the building, tracking and controlling all aspects to not only ensure everything is running smoothly, but to also avoid unnecessary costs or risks.
If the gym isn't in use, they can turn off the lights and air conditioning. They can see when pool lights need to be changed, get restaurant ovens maintained, and fix malfunctioning showers before they fully break. And they can regulate energy consumption by reducing power usage at certain times of the day and powering down empty guest rooms. With all this information at their fingertips, hotel operators have more control over their resources and avoid expensive operational costs that could impact their business' future success. to
Why invest in automation and optimization technology?
Manage, track and control your entire property via a single dashboard.
Gain full visibility of your operations and carry out predictive maintenance.
Reduce operational costs and optimize energy consumption.
3. Tackling labor shortages with self-service and AI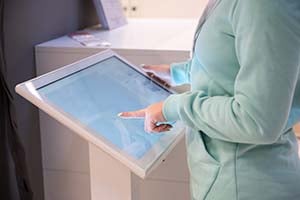 In a Deloitte survey, hospitality leaders ranked shortage of skilled labor as one of the highest short-term risks to their business. To combat this, the report recommended that hoteliers offer greater flexibility, more incentives, and open up the opportunity for workers to take on more fulfilling, value-added roles – recognizing where technology can fill the gap.
In recent years, we've seen the rise of a whole host of self-service and autonomous technology solutions. Now, it's commonplace to find self-check-in kiosks in hotel lobbies, self-help stations instead of front desks and AI assistants on hand to provide personalized recommendations or make table reservations.
These developments are just the beginning as hospitality leaders seek better ways to manage and sustain their workforce, reduce costs, and improve the customer experience. Expect AI and people with AI skills to become more important as hotels look to better understand their customers' behaviors and preferences and make each stay as profitable and enjoyable as possible.
Why implement self-service and AI?
Make the customer experience more convenient and speed up check-in/out times
Free up staff so they can focus on improving customer service
Attract and retain staff by being able to support flexible working and offer more fulfilling roles.
4. Using BI tools to support sustainability
Around three quarters of consumers agree that sustainability is important, and younger travelers are the most willing to pay extra for green initiatives. That covers everything from stating you use eco-friendly cleaning products, replacing plastic key cards with digital alternatives, rewarding guests for skipping housekeeping, and installing smart appliances and monitoring systems to optimize energy usage.
It's not just about impressing guests either. Regardless of the size of your business, those who take steps to run their business more sustainably can also expect to save costs. Hotels and resorts can do this by keeping better track of their operations, using business intelligence (BI) tech to monitor everything from how much food gets wasted at breakfast to accurately determining which parts of their business to keep open during off-season periods. Being able to identify exactly where you should eliminate unnecessary spending and ensure your business is running optimally can reduce significant costs and increase environmental savings.
Why introduce BI and sustainability initiatives?
Monitor and track sustainability data to comply with new environmental regulations.
Track everything from energy and water usage to food waste to cut down on costs.
See the bigger picture across your property to reach sustainability goals and appeal to eco-conscious guests.
5. Keeping the business connected with a centralized property management system
If you want to be successful in giving your guests the seamless, connected hotel experience they now expect, it's important for your business to be joined up, too. That's where centralized property management systems (PMS) come in. These platforms connect the POS, PMS, and ERP, letting you manage rooms restaurants, spas, and any other services you might have, such as golf courses and retail outlets, from front to back.
A centralized PMS stores all your data in the same place, so you can access the information you need for all your locations on one software platform and keep your hotel or resort running smoothly. You can do everything from tracking guests' preferences, to managing staff rosters, monitoring inventory and replenishment, and more. And you don't need to waste time trying to piece together the data yourself. For example, if a guest has room, restaurant, and spa reservations, your staff can view everything they've booked and quickly change the time of their table reservation or add a new treatment for the spa. Or you can track ingredients in your restaurant and know when you're low on stock and how much you need to reorder – all this from one central database. Because the system is connected to all the different areas of your hotel or resort, you get all the functionality you need and a real-time overview of all your information. This way, you can quickly spot trends and inconsistencies, take immediate actions to improve your business, and eliminate manual work as well as any uncertainties.
Why select a unified PMS?
Create a seamless customer journey from the hotel room to the restaurant and beyond.
Get a clear overview of your entire business with one software platform to cover hotels, restaurants, retail, activities, and more. No need for separate applications.
Empower staff by giving them the tools and insights they need to do their jobs effectively by eliminating repeat, manual work.
Is your hotel or resort up to speed? ? Get in touch to learn more about how technology can set your hospitality business on the path to success despite today's challenges.