8 restaurant loyalty programs dos and don'ts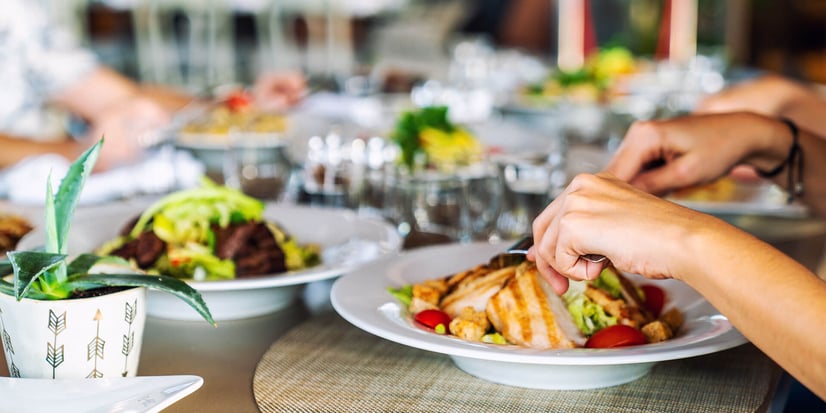 According to a recent report by Technomic, 9 out of 10 customers say they would sign up to their favorite restaurant's loyalty program. The numbers are very similar for full service and quick service restaurants - meaning that no matter which type of restaurant you run, your guests are interested in getting extra reasons to be loyal to your establishment. How to be sure, though, that your loyalty program hits the mark, bringing benefits to both you and your customers?
We have compiled a list of 8 dos and don'ts to help you design your successful restaurant loyalty program:
Don't charge a fee
Two out of three customers would not join a restaurant loyalty program if that involved having to pay a joining fee, Technomic discovered. A free, well-designed program will bring you much more business (and revenue) than a loyalty scheme that you charge for, but has no one signing up.
Do offer valuable rewards…
You may be tempted to go cheap with the rewards: don't. If the prizes are too small or uninteresting, your customers won't feel motivated to participate. According to a recent Technomic study, one out of two consumers do not bother to join a loyalty program if the rewards are not attractive.
… But don't think that one size fits all
Your customers are very diverse, and so are their tastes. Be flexible when picking rewards; try to tackle individual preferences. For example, allow your customers to change the "free chicken burger" for an equally priced dish, to cater to diners with diverse tastes; offer an alternative perk to the "kids eat free if you are a member" promotion, to avoid excluding childless loyal patrons. Discounts and free stuff are usually welcome perks, but that's not all you can offer. Get creative: give your loyalty club members priority for reservations on busy nights; invite them to "members only" nights with special menus. People like feeling part of an in-group with special benefits.
Do consider linking it to a payment option
In the past few years, more and more loyalty programs have been linked to payment methods, for example with physical rechargeable loyalty card, or apps linked to people's credit or debit card. The payment integration makes transactions quicker and seamless, making these loyalty schemes unsurprisingly popular with customers: according to a recent Technomic research, a whopping 92% of people using payment-linked loyalty programs are happy with them, and say that the easy payment is a big bonus.
Don't make it complicated
Your customers don't want to read through long and complicated forms. Make registration easy: ask only for basic information, and allow your customers to sign up through their favorite method: on your loyalty mobile app or in person, at your locations. Keep the process of earning points clear, and be straightforward about available rewards, and how to get them. Make the info on points and rewards available in different formats – for example through push notifications, SMS, emails, and on the loyalty app – so your customers can keep track on their preferred communication channel. Remember: people won't use your loyalty program if they don't understand what they can get out of it.
Do make it beneficial for both you and the customer
When planning your loyalty program, ask yourself: what do you want to get out of it? Then design the scheme – from point structure to rewards – so that it helps you reach your goals. Do you want to increase traffic on non-peak days? You could give discounts or double points to loyal customer who dine with you Monday to Thursday. Do you want to encourage loyal customers to spend more? Use data from your program to identify opportunities: why not offer a free dessert to customers who usually do not eat it (once they have tried your cakes, they may change their habits!). According to Forrester research, 66% of financial executives want to use their loyalty program to acquire new customers. Are you one of them? Then create enticing offers for new customers who register in your program, including small rewards that require few points and can entice new customers to return soon. In order to limit your losses, make sure that you set the necessary limitations; for instance, set an expiry date on your vouchers, to ensure you won't have to honor offers years later.
Don't forget to keep in touch
People sign up for many loyalty programs (29 per family, according to a 2015 U.S.-based report) but are active members of only few of them (12, according to the same study). To make sure your program stays top of mind with your customers, stay in touch. Alert members when their points or rewards expire, inform them of new or special deals, and send them their loyalty number and balance regularly. Make sure you ask your customers about their communication preferences when they sign up: do they want to be reached via text message, email, or on the app?
Do use it to understand your guests
Your loyalty program can be your greatest source of customer data. Collect and analyze information about your guests' preferences and habits, and use these insights to:
send loyalty club members targeted offers
improve your in-house offering
test new dishes and promotions
tweak your loyalty program, so that it's always effective.
Information is the key for personalized customer service – you should probably consider having a loyalty program for the opportunity alone to collect precious customer data. A well-designed loyalty program will help you acquire new customers, retain current one, and give you a way to understand your guests, and better serve them. If you don't know how to go about it, contact our experts: they can give you great advice about customer loyalty, and in specific as regards the advantages a loyalty app can bring to your restaurant. [hubspot id="2"]