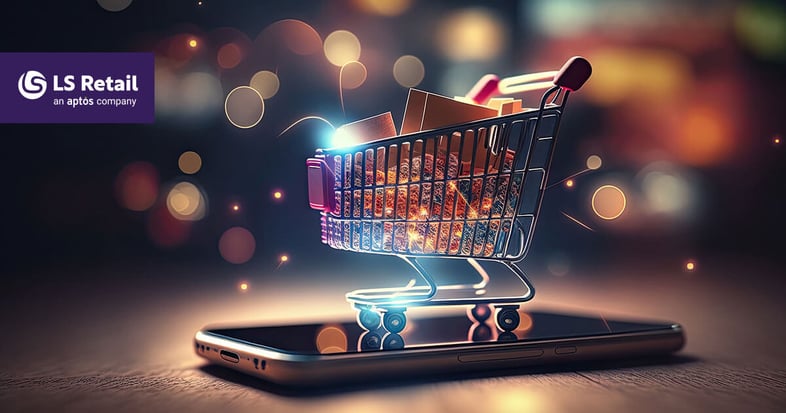 If you need an essential household gadget or a personalized gift for your friend, chances are you'll buy it, or at least do your research about it, online. Today, with a few taps on your phone, you can access almost any product that you desire and get it delivered to your door. Ease and convenience are the main reasons why e-commerce sales remain on an upward trajectory, having doubled in the past five years – and showing no signs of slowing down. 
As we face the prospect of nearly a quarter of all sales worldwide being made online by 2025, it's essential for retail businesses to keep their e-commerce strategies up to speed. Here are eight clever tips companies can use to stay competitive online:

1. Deliver a seamless experience across all

channels
Whether your customers largely interact with your brand in-store or online, delivering a consistent shopping experience is key for encouraging repeat business. When they send an item back or want to exchange it, can it be done easily online or at your physical stores? Can they use their login credentials on the website and in-app to access their personal preferences and buying history? When consumers shop, they want the same conveniences everywhere – no matter if they're at your store, on your website, or browsing your mobile app.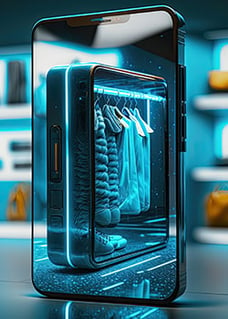 To successfully meet customer expectations, retailers need an omnichannel strategy that can connect the shopping experience no matter where customers are. Spanish clothing chain Zara, for example, has a store app that seamlessly unites their e-commerce site and physical stores. Customers can access a real-time, 360-degree view of inventory both online and in-store; they can browse items at their closest location through the app, check stock availability, and select a delivery option, including buy online pick-up in-store (BOPIS).

2.

Make shopping

personalized
Today, consumers expect a high level of personalization – especially when they shop online. It's easy to find what you want when the website knows who you are and what your preferences are. If a site remembers your personal sizing, purchase history, and favorite items, clicking the 'buy now' button becomes second nature. As many as 80% of customers claim to be more inclined to complete a purchase when the retailer provides a personalized experience. 
To successfully deliver the kind of personalization consumers want, retailers need to first understand what their customers are buying in order to suggest the right products and services. Amazon, for example, which continues to lead innovation in personalization, uses their customers' purchase history and browsing behavior to make targeted product recommendations. As consumers search for a product, the website can suggest similar items that other users have purchased or recommend products that are frequently bought together. This type of hyper-personalization gives Amazon customers a shopping experience that's tailored to their needs and makes purchasing easier.

3.

Unlock meaningful data

insights
Delving deeper into data insights allows retailers to target customers with products they want and need at the right time. For example, a customer may have a favorite cosmetic product that they tend to repurchase every couple of months. Leading retailers could use this data to send a gentle reminder at the time the product would typically run out and encourage the customer to buy again, perhaps even bundling the product with something new to boost basket value.
Big-box American retailer, Target, analyzes their customers' historical data to understand shopping preferences and offer personalized promotions through the mobile app. For example, the company previously analyzed sales trends among pregnant customers and found that their buying behaviors changed based on the stage of pregnancy they were in. Based on the data they found, Target was able to improve the relevancy of their recommendations by suggesting products to expectant mothers at the most opportune times.

4.
Encourage and reward loyal
customers
A well-designed loyalty program rewards members for repeat shopping both online and in-store, offering more value to the shopping experience through exclusive benefits that can't be accessed by non-members. How a retailer chooses to structure their loyalty program will differ, but generally they should be easy to sign up for, well promoted by the brand, make use of customer data, and be accessible to customers across channels.
Sephora's Beauty Insider program is one of the most well-loved rewards programs in retail. Customers who are a part of the program can collect and spend points on the Sephora website, mobile app, and physical stores. Membership consists of three tiers and increases the more a customer spends, giving them access to exclusive offers and benefits, such as a free birthday gift or custom makeover. Customers gain VIB Rouge status, the highest tier in the loyalty program, if they spend at least $1,000 every calendar year, which includes free two-day shipping on all online orders.

5.

Optimize for mobile

devices
Considering that around 91% of consumers make online purchases using their smartphone, mobile commerce (m-commerce) continues to shape the future of online shopping. By 2025, m-commerce is expected to be worth US$710 billion in sales. One major appeal is that mobile shopping is so easy and convenient. Consumers have their card details saved to their smartphone and can switch between browsing online and making a purchase with ease. Today, many retailers are also making their mobile apps useable in physical stores to speed up the shopping experience and provide customers with more support.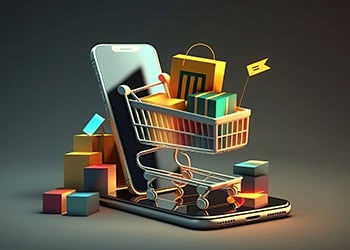 The Nike shopping app lets customers browse for products online and purchase easily through the app, while also giving them early access to product drops and the ability to chat with a Nike specialist for style advice. Additionally, the app works seamlessly in Nike's physical stores to boost accessibility and sales. When visiting a store, customers can use the app to request a fitting, scan item barcodes to access product information, and view their purchase history to reference previously bought styles and sizes. The app also notifies customers if an item they have favorited online is available in store so they can try it on in person.

6.

Offer flexible delivery and fulfillment

options
Nothing's better than fast delivery. When a customer orders a product, they don't want to have to wait too long for its arrival. According to a McKinsey report, around 90% of consumers think two or three-day shipping should be the standard for retailers. Other reports have found that around 22% of customers will abandon their cart due to slow delivery. Offering easy and flexible delivery options gives your customers peace of mind and a final push to purchase at the point of sale. 
Retailers are taking these delivery expectations from customers seriously with many attempting to optimize their delivery response time. The UK grocer, Sainsbury's, for example, gives customers the option of same day delivery on orders that meet their minimum purchasing requirement, or click and collect services at no extra cost. Customers can also purchase pass subscriptions that provide them with up to one free delivery every day.

7.

Tap into the power of

social
Alongside m-commerce, social commerce offers another opportunity for retailers to engage with consumers and sell to them in new ways. TikTok, YouTube, and Instagram are just some of the platforms where social commerce is thriving. By meeting the consumer within these social environments, retailers can further shorten the journey to checkout and boost overall sales.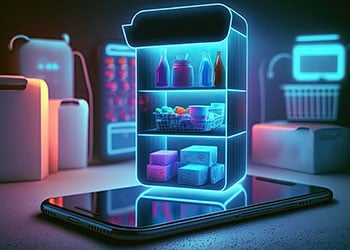 Fitness apparel and accessories brand, Gymshark, is a great example of using social media platforms to improve brand awareness and gain online interest. By strategically partnering with online creators on all kinds of platforms, as well as utilizing hashtags and community engagement to drive traffic, they've managed to build a £1 billion business less than ten years after their inception. They also understand their audience well, using different social media channels to target different types of consumers. For example, they use three different Instagram accounts, one general account, one account targeted for women, and another targeted for exercise.

8.

Develop innovative consumer

experiences
From interactive window displays to virtual changing rooms, retailers are always coming up with new, exciting, and innovative experiences to bridge the gap between online and offline and create memorable moments for their customers. Many retailers have harnessed the power of Augmented Reality (AR) and virtual spaces to showcase products to customers in new ways and support purchase decisions. And there's still plenty of untapped potential. Around 61% of consumers say they prefer to shop with retailers offering AR experiences, however over half of retailers aren't yet ready to do so.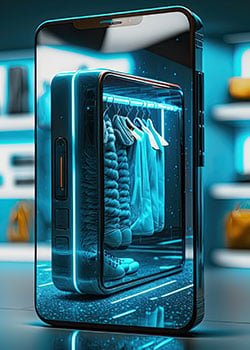 IKEA has been at the forefront of AR technology for quite some time with their IKEA Place app, which allows users to test out products in real-time. The application features realistically rendered 3D products that are true to scale with 98% accuracy, so customers can see if the item they want fits in their home before they buy it. More recently, the company has come out with the AI-powered IKEA Kreative app, which lets users customize their living spaces and bring their design ideas to life. Users can access interactive showrooms, scan their rooms at home, delete items from the space, and add new products to craft the space to their liking.
Technology to grow your e-commerce strategy
To grow a brand that really resonates with consumers, retailers should partner with forward-thinking technology companies that can help them enhance their online and offline presence. Deloitte explained in its latest retail trends report that retailers will need to harness the latest technologies to keep up with changing consumer behaviors and differentiate themselves in a crowded, competitive market. To build on their e-commerce offering, Deloitte recommends that retailers "communicate and serve consumers where they spend most of their time."
To find out how LS Retail can support you with a winning e-commerce strategy, contact our experts.