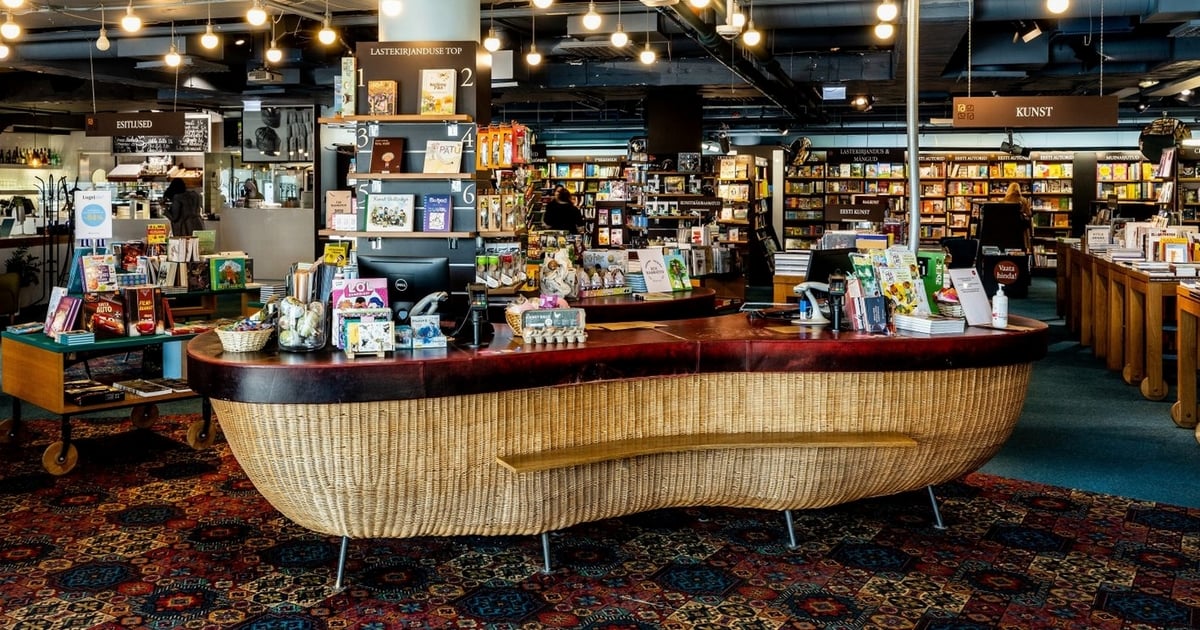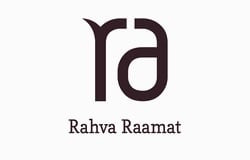 Rahva Raamat
Established in 1912, Rahva Raamat is the largest retailer and wholesaler of books in Estonia.
Established in 1912, Rahva Raamat is the largest retailer and wholesaler of books in Estonia. Today, the company runs twelve bookstores and a restaurant in eight cities. Rahva Raamat also sells to most bookstores, supermarkets, and libraries across the country. In the stores, book lovers can find shelves filled with literature alongside comfortable spaces to read in and enjoy a cup of coffee. To engage with their customers, Rahva Raamat regularly hosts in-store events like book launches and meetings with authors.
Rahva Raamat has received a high level of recognition from their store in Viru Keskus – the biggest bookstore in the Baltics – being named one of the best bookstores in the world at the 2016 London Book Fair.
Business case
With a wide variety of stock and large transaction volumes, bookstores like Rahva Raamat need a comprehensive software solution with reliable inventory management and automations. "In our business, we deal with a large number of products, suppliers, vendors and customers," says Gertti Kogermann, Member of the Board of Rahva Raamat. "Our store in Viru Keskus offers around 35,000 products in total, from books to music, to office supplies and games."
Maintaining effective inventory is complex given the structure and challenges of the book retailing industry. "There's a lot of uncertainty, so purchases and sales are difficult to plan," says Kogermann. "There are quite a few exceptions where we can expect higher sales, but even in those cases, no one can predict precisely whether the book will sell 3,000, 30,000 or 60,000 copies."
In addition to its stores, the company supplies products to Selver, Prisma and Rimi supermarkets and to one hundred libraries and smaller shops across Estonia. In total, Rahva Raamat works with around one thousand partners from month to month.
Rahva Raamat runs two business models: the conventional sales model, where the product belongs to the publisher; and the buyout model, where the publisher buys a specific number of copies from the print run at a discount. "This means we have the same product in stock at different purchase prices," says Kogermann.
The solution
In 2006, the Ekspress Group, which owned Rahva Raamat, merged the brand with Raamatuvaramu, Estonia's largest wholesale company.
Rahva Raamat was already using Microsoft Dynamics ERP and a previous version of LS Retail's software solution to run their business while Raamatuvaramu had their own solution. In order to combine all activities under one management and increase efficiency, the company decided to implement LS Central, the latest software solution from LS Retail. "We needed a solution that would fully align with our needs," says Kogermann. "Without doing it, it would have been difficult to manage a profitable and sustainable business, given the narrow profit margins in the book trade."
"Before implementing LS Central, the day-to-day reality was that we were putting out fires left and right," says Kogermann. Daily tasks were performed but the management process was ineffective, meaning a lot had to be done manually. "Things were being developed all the time: we would fix a certain problem, but then soon enough another more urgent problem would pop up." At the same time, the company's IT costs were skyrocketing. "We had lots of different solutions that were messing up the logic of the whole process."
The development of the new business software intensified in 2007. The company selected local LS Retail partner BCS Itera to help them map their business structure and processes. BCS Itera managed to adapt the solution to the bookstore's specific needs and supported the implementation effectively.
Benefits
With LS Central, Rahva Raamat can manage their orders, inventory, accounting, reporting, and customer data in a single platform. The software also offers real-time reporting of customer behavior, profitability by product and channel, cash flow, inventory, and more. Here are some of the features Rahva Raamat appreciates the most:
Increased product availability
With LS Central, Rahva Raamat can sell items that are not available in their stores or warehouses but are in stock at their vendors.
The software also helps to offset seasonality and regional differences. The company can determine which books should be on offer in their store in Narva and the Selver supermarket in Kärdla. Or how much stock should be increased during the peak of summer on the islands and in stores in Pärnu. The management at Rahva Raamat can use the information to take rapid data-based decisions.
Automated warehouse management
Before they moved to LS Central, the company relied on the employees inside the warehouse to know where to distribute books from different publishers between stores. "We operated logic dating from the 1990s," says Kogermann. The new software solution marks the location of a product when compiling an order and helps plan the placement of incoming goods.
One of the main goals for the company was for the warehouse to become paper-free. In the past, two labelers had to affix price tags to the books going out to stores and other vendors. Now, the software provides a handout and price stickers in the right order. The staff can remove the books in order from the shelf and place the stickers. In addition to saving on the labor costs of two people, the current solution also makes it easier to notice errors.
"One of the biggest problems with our old system was the program freezing because the registers that operated online would shut down when there was no Internet connection, and our cashiers would have to issue handwritten receipts," says Kogermann. "That took time, queues formed, and there were inconsistencies in inventory."
With the new solution, the registers can work offline with replication, eliminating errors. Some other benefits include:
Better processes – The software helped automate several tasks, significantly reducing manual labor.

Entering the daily transactions at the end of the working day used to take an hour, whereas now it takes 10 minutes

.
Growth of eCommerce – The company's online store has become one of the most successful online bookstores in Estonia.

Online book sales have increased threefold in the last few years.

Improved inventory management – Five years ago, inventory management was also a large and costly task. Often it would take all night and it was done with pen and paper. Today this is done using handheld scanners and computers, where the person doing the inventory only has to enter the number of products scanned.

This has decreased time and labor costs by more than 50% and boosted quality.
While everyday operations at Rahva Raamat are improving day by day, the company is continuously seeking ways to improve. "We're finetuning our wholesale, retail, eCommerce, warehouse and purchasing sections," says Kogermann. "Our goal is to save people's time and energy."
Supported by LS Retail and BCS Itera, Rahva Raamat will keep innovating to achieve their vision as Europe's most reader-friendly bookseller.
LS Central supports us by boosting efficiency and reducing day-to-day labor costs in managing hands-on and more substantial processes.

Gertti Kogermann, Member of the Board of Rahva Raamat
Entering the daily transactions at the end of the working day used to take at least an hour, whereas now it takes 10 minutes.

Gertti Kogermann, Member of the Board of Rahva Raamat
LS Retail Partner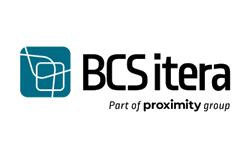 BCS Itera AS
BCS Itera is one of the leading Estonian companies offering complex ERP solutions. With Microsoft Dynamics platform as their basis, they deliver services in consulting, implementing, development and support. BCS Itera main operating areas include manufacturing, logistics, retail, finance etc.
Contact Us