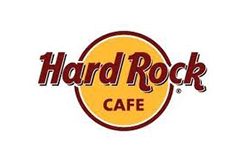 Hard Rock Cafe Budapest
Hard Rock Café Budapest is situated in the heart of downtown Budapest, Vörösmarty Square, a pedestrian square that is popular with tourists. The café is owned by Barista S.A, which runs several Hard Rock Café locations across Poland in Warsaw, Krakow, Wroclaw, and Gdansk, and a location in Hamburg, Germany.
The great thing about LS Central is that we get one package to cover all our needs from the back to the front, we don't need a hundred different software solutions, we don't need to train people with different platforms.