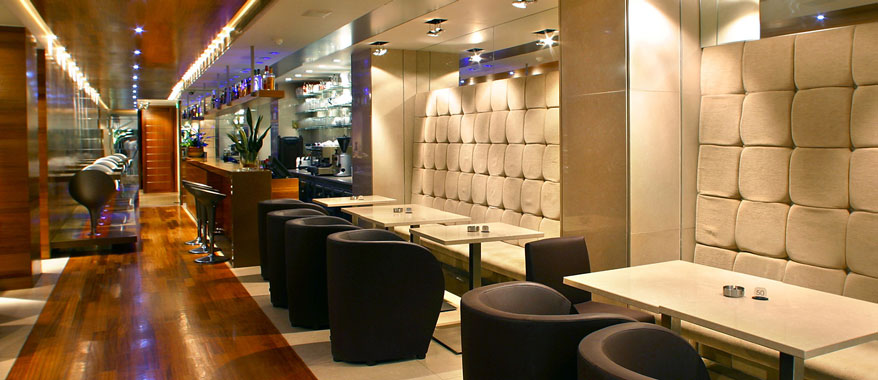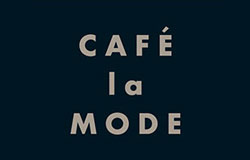 Café La Mode
Café La Mode is a Cypriot restaurant chain part of the company group Voici La Mode, local franchisee of the Marks & Spencer and Celio brands. Café La Mode strives to provide guests with top quality food and experience, no matter whether they decide to eat in the restaurant, take out, or book the premises for a private event.
In need of a modern management system
For years, Café La Mode had been using a locally developed POS software. This stand-alone solution was not integrated with the accounting and warehouse application used in the Head Office; the only link between these two systems was a daily import/export transfer of files. In this legacy system, every POS was an independent software installation; this meant that, whenever Café La Mode introduced changes in a recipe or a promotion, each unit had to be updated individually. This was a time-consuming and expensive activity, considering that recipes changes occurred multiple times every week. The process of manual configuration also led to mistakes and omissions: in some cases, the staff was unable to deliver a promotion due to a mistake in the setup, which led to frustrated customers and a profit loss. With the old system, it was also very difficult to follow up recipes. Since all data was stored in Excel spreadsheets, management could not accurately track stock levels and take quick business actions. This also affected planning and replenishment procedures, frequently forcing managers at Café La Mode to take decisions based on insufficient information. Café La Mode would use Excel to organize and follow up on buffet and event organization. This made it difficult for the company to analyze the impact of these activities.
An easy choice: LS Central for Restaurants
The management team at Café La Mode realized they needed a comprehensive hospitality system, and turned to consulting company PhoenixPro for assistance. After identifying all the requirements, they decided to implement LS Central for Restaurants (previously LS Nav Hospitality) based on Microsoft Dynamics – a single solution capable of covering all of the company's retail and hospitality needs. Intelligent Systems, LS Retail implementation partner, was chosen over several other vendors because of their extensive experience.
A smooth ride
The project started with the implementation of the basic LS Retail software functionalities for Hospitality, including member management, price management (Promotions, pricing, offers, and coupons), and replenishment. The functionality for take-away and delivery was slightly customized in order to follow local VAT regulations. Being part of Voici La Mode, Café La Mode offers joint promotions and initiatives with the other companies in the group. The team at Intelligent Systems introduced some extra functionalities for this purpose. These included an intercompany transaction module and a loyalty scheme in common with Marks & Spencer and Celio. The system easily passed the "User acceptance test", which is used to verify that every process stipulated in the detailed requirements document is strictly followed by the software solution. The go-live went smoothly, with no major difficulties.
Improved processes and increased customer satisfaction
The LS Retail software solution has streamlined all key business processes in Café La Mode. The company has enjoyed numerous benefits, including:
Thanks to the centralized POS management, now all changes need to be made just once at Head Office. They are then replicated automatically to all locations, making the process quicker than ever before and eliminating significantly the risk of mistakes and omissions.
All operations are integrated with the business accounts, providing management with on-line accounting information which are vital for quick decision-making.
It is now easy and fast to follow up on the cost of recipes, as all information is held and retrieved in one place.
Management has real-time overview of sales, profits, and inventory levels.
Chefs and restaurant managers can now order items based on real data, such as average consumption.
Consumption is posted automatically based on recipes; deviations from recipes, shortages and surpluses of specific goods are reported weekly.
Café La Mode can now rapidly assess costs and revenue of the buffets and events they organize.
Improved reservation management; staff can quickly access information about booked/available seats per restaurant.
The new software platform helped us improve and streamline the majority of our business processes. We now have a complete overview of our restaurants 24/7, and are able to constantly work on bringing additional value to our customers.

Kyriacos Kolocassides, CFO
LS Retail Partner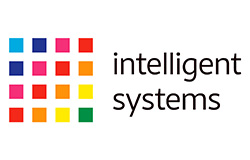 Intelligent Systems
Intelligent Systems is an LS Retail partner and one of the leading business software consulting companies on the Balkans, serving more than 250 customers, many of them in the retail industry. Their customers include brands like Marks&Spencer, Celio, Office 1 Superstore, LC Waikiki, Sport 2000, CBA and many more.
Contact Us