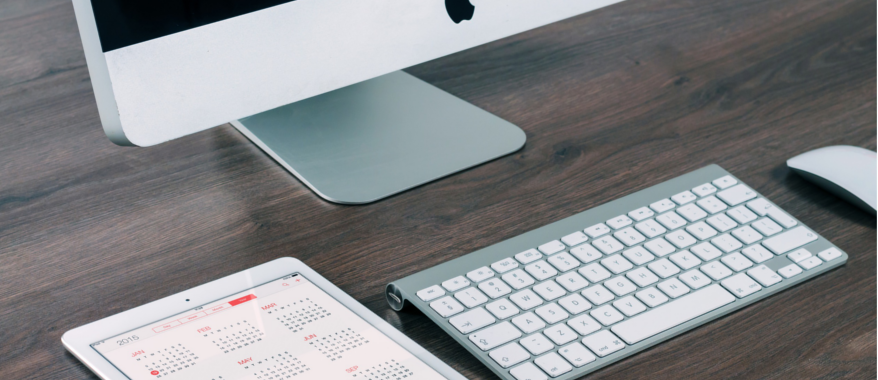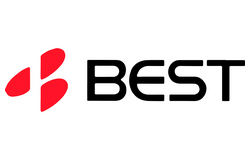 Best Denki Pte Ltd
Best fit for Best Denki
Best Denki (Singapore) is a wholly owned subsidiary of electrical goods giant Best Denki Co Ltd of Japan. The retailer, which does not have an IT department, previously used a POS system that had very limited functionality at the back end. In 2001, it decided that it needed a complete enterprise system that could serve all its operations while being easy to use and flexible enough to suit its practices and accommodate future marketplace changes. Best Denki (Singapore) Pte Ltd, which pioneered the electrical goods superstore concept in Singapore, operates 10 stores located across the country. The stores are supported by management and back office staff located at the head office in Great World City and a distribution hub cum warehouse. The chain store fulfills not less than 200 orders a day, with the figure doubling during peak seasons. Delivery orders and pick lists are generated at the distribution center and the stores at which the orders were placed have complete visibility of order status, stock levels in-store and at the distribution hub. HQ staff members, who have ready access to such information as well, can also track in real time the performance of each of the 10 stores and across the entire chain.
Things were not always this smooth and transparent.
"When we first started in 1984, all our processes were performed manually and it wasn't till 1990 that we first automated the front end using a very simple POS system written in COBOL," recalled Jeffrey Sim, General Manager, Finance, Human Resources & Admin. Functionality for the merchandising function was added late 1991 but, overall, the system was inflexible, with changes difficult to make. Still, it served Best Denki well till 1994 when sheer business volume and the addition of new stores prompted the retailer to invest in a more modern POS system. But while this was an improvement over its predecessor, it wasn't long before it, too, was found wanting. System response was slow and performance was unpredictable. Reports took time to generate and their accuracy was often doubted. "We had eight stores then. The business was growing and customers were expecting higher service levels – and rightly so. Due to our customer centricity, some transactions can get pretty complicated and the POS system couldn't handle such things as one-for-multiple goods exchange, partial cash refunds plus vouchers for the balance, etc.," said Mr. Sim.
Wanted: Complete enterprise solution
In 1999, Best Denki decided that it needed a system that offered more integration between the front and back ends and that could better support and facilitate its business processes. Two years later, it mapped out its demands of the new enterprise system: ease of use at the front end, minimal movement of hardcopy within individual stores and between the stores and HQ and the distribution center, a high level of versatility at the back end that could enable effortless formatting and customization of reports, rich functionality for distribution and merchandising operations, and tight integration of these with the retail operations. Of particular concern was the sale-to-delivery process, where there was ample opportunity for improvement. Hardcopy delivery orders were generated at the retail stores and had to be collected from all 10 stores at day's end; the distribution hub also had no pre-knowledge of the items in the orders. Those for fulfillment the next day were then separated from those further down the timeline and allocated to vehicles; pick lists were generated manually. The chain store evaluated four solutions and eventually selected a solution comprising an NEC fault-tolerant server optimized for Windows 2000, the LS Retail solution, and Microsoft Business Solutions–Navision, with NEC Solutions Asia Pacific and EBS Consulting, both Microsoft Business Solutions certified partners, as joint implementation partners. NEC is a long-standing business partner of Best Denki and has extensive experience in retailing, Mr. Sim said, while Navision forms a foundation for accurate information throughout the entire organization. "What we also found attractive about Navision were its comprehensive functionality and inherent flexibility, which allows for the matching of the software and processes to the way we conduct our business." The project kicked off August 2002 and, to date, all ten stores islandwide, the central warehouse and the back-end procurement and administration functions have gone 'live' on Navision – with very obvious benefits.
Real benefits
With the Navision system in place, Best Denki has become more effective and efficient, according to Mr. Sim. To start with, the front end is much more user-friendly and intuitive so training of new staff takes less time. Also the number of keystrokes required for a POS transaction has gone down significantly, thus reducing the time customers spend queuing. "The best part is we now have a very clear view of what's happening in each store, across all stores, and across the entire company. As a result, stock allocation to branches has improved, unauthorized price markdowns have been eliminated, and special promotions are easier to plan and execute," said Mr. Sim. And individual store managers get to see more than what's happening in their own store on a real-time basis – they also can look into their sister stores' operations. "This 'peekaboo' view introduces an element of friendly competition as well as makes it easier for stores to refer customers to other branches when they themselves completely sell their own allocations for 'limited quantity' promotions." Improvements at the back end have been equally impressive, though work is still in progress. Thanks to the tight integration between the POS, distribution and merchandising functions, data re-entry and format conversion have been eliminated and it is now much easier to check stock levels and order status at individual store level, across all ten stores and across the whole company. Delivery orders are now printed at the distribution center, and pick lists are automatically generated and printed. "We hope to eventually be able to plan deliveries using such parameters as vehicle type, cargo area size, load limit and geographical zone. Another target is the halving of customers' wait window for deliveries from four hours to two. And as we put in more functionality for our warehousing and distribution operations, we're expecting improvement in stock-taking and lower distribution costs," said Mr. Sim. The finance function has also become more efficient. Some internal processes like expense claims processing have been offloaded to the stores themselves. Commissions are calculated automatically and there is much less output and movement of paperwork.
The best part is we now have a very clear view of what's happening in each store, across all stores, and across the entire company. As a result, stock allocation to branches has improved, unauthorized price markdowns have been eliminated, and special promotions are easier to plan and execute.

Mr. Jeffrey Sim, General Manager, Finance, HR & Admin