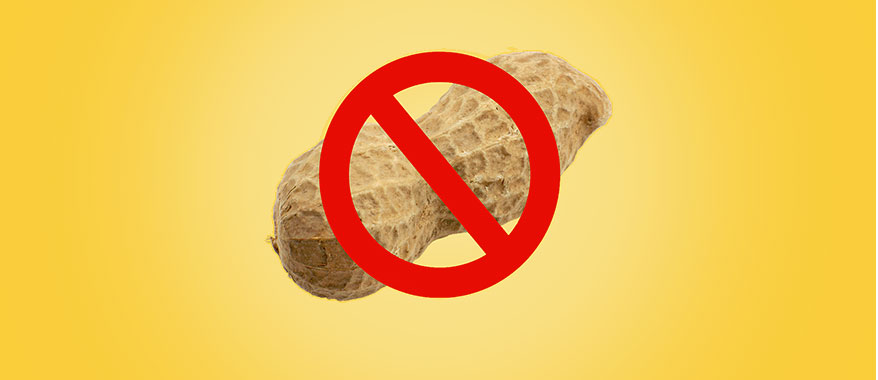 Aside from the expanding food regulations, chain and other restaurants worldwide are embracing healthy lifestyle trends by widening or changing their dining options. That's why offering allergy-friendly meals and more detailed nutritional information can quickly separate successful restaurants from the rest of the pack. New technology can assist with this task as well as simplifying your daily operations.
From gyms to schools to fast food joints, the key menu words are "Free From"
We all know that the popularity of foods free from allergens, added sugars, trans-fats, salt or high caloric content is on the rise. Yet many restaurants are facing difficulties in complying with this trend, not realizing the opportunities to remain ahead of their competition.
Food allergies: a potentially-fatal condition
It's not just a matter of healthier lifestyle choices. People who suffer from food allergies may experience an adverse reaction even in the presence of minimal quantities of the allergen, which in turn can put their life at risk. These reactions result in more than 200,000 emergency room visits a year world-wide. Being known as the restaurant "that killed its customers" is certainly not something any business would want to be known for! Paul Antico, founder and CEO of AllergyEats, tells us that "…maintaining a more allergy-friendly restaurant leads to increased traffic, customer loyalty and, ultimately, profits." And let's not forget that many governments are addressing this issue as we write here at LS Retail. They aim at ensuring that the increasing number of people with dietary restrictions and health demands can enjoy a safe culinary experience when eating out. This is the case of EU Regulation 1169/2011 as well as similar legislation in Australia and some US States like Massachusetts and Rhode Island. The new FDA caloric rules apply in all 50 States and the District of Colombia.
Not necessarily a "bureaucratic nightmare"
Catering for people with alimentary restrictions doesn't need to be a "bureaucratic nightmare", as we learn from Prue Leith, chef and TV food expert, in an interview. Customer-centric technologies that unify the front- and back-of-house can meet customers' demands in a simpler and faster way. They can also do a lot more! That's why technology spending within restaurants is on the rise, pushing restaurateurs to look for innovative management systems that increase their business efficiency while simplifying their tasks and processes. LS First is such a system, which not only helps restaurants and food-service businesses to manage daily operations, but gives you the ability to insert and coordinate all information about nutrition and allergens from one central location, no matter how many restaurants you operate. The information can then be displayed where needed: on the POS terminal in the front, on mobile devices, on websites or on digital dashboards. Download our white paper below to find out more about current developments and demands on allergens and nutritional information that affect the hospitality industry, as well as to learn how the right technology could assist your restaurant in delivering this important information quickly and easily, offer better customer service, increase your sales and much more. [hubspot id="3"]