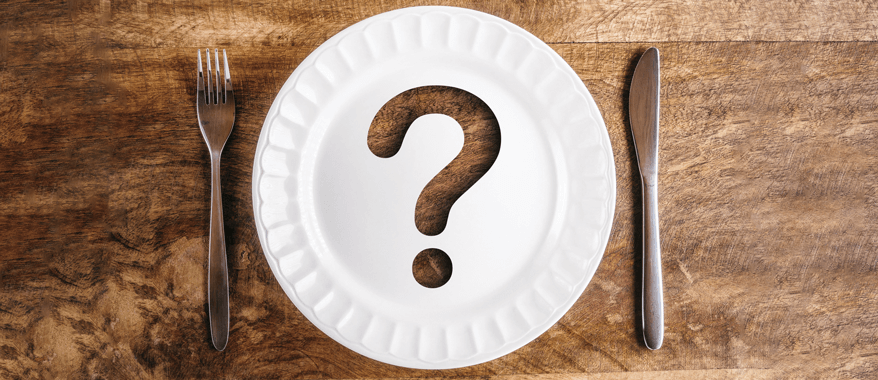 "We're living in difficult times," says the CEO during the quarterly staff meeting. "But," he continues, "if we work even harder and display great teamwork, we'll manage". Does this sound familiar? Now imagine the company going through a period of growth. Would the CEO ever say anything like "times are very good, let's work less and have some rest"? Probably not.
The restaurateur in times of crisis
Let's take a fictitious English chef and restaurateur for whom times have been good. He has opened his first Italian restaurant, then a second one, and then a few more. But times did change eventually, and talks of Brexit disturbed his expansion plans in the UK. Not that he wouldn't like to expand abroad; the good situation in Iceland has actually led him to consider opening a restaurant in the faraway island. But when it comes to the UK, he is currently thinking about closing some of his restaurants down. As a chef, our restaurateur likes to offer his guests quality food at an affordable price. But as a restaurateur and business owner, he sees too much uncertainty as regards what will happen after Brexit. Will he still be able to get the highest quality ingredients from southern Europe for a good price? And will they be as fresh as he and his customers are used to? Will the truck carrying Italian tomatoes and figs still be able to go straight to the market in London, or will it have to wait in a queue at customs, with the risk of the goods arriving too late – perhaps spoiled? Thoughts like these really worry the restaurateur. And then, to top an already difficult situation, turbulent weather conditions have hit Europe, partially destroying a variety of crops – including several types of fruits and vegetables the chef uses in his restaurants. And there is no guarantee such extreme weather events won't happen again. Due to changes in the climate, they are actually likely to occur again.
What to do when life gives you lemons
On the other hand, as we say in Germany, "we cook the soup hotter than we eat it". Product shortage caused by bad weather is just temporary, and who knows what consequences Brexit will eventually bring. But in the meanwhile, while waiting for better times, how can our restaurateur make up for the temporary spike in product costs without increasing prices, or closing down restaurant locations? One answer could be to cut costs by optimizing business processes. For example, our chef could make use of a staff management system to optimize usage of his staff. The best systems include functionality such as role budget adjustments, roster planning and fraud detection tools. All of this functionality allows businesses to trim excess costs, while also helping restaurant managers waste less time on their workforce management tasks. Another area of improvement could be reducing waste in the kitchen with the help of an inventory management system. For example, a hospitality solution with recipe management could be used to store temporary recipes where expensive foreign ingredients are replaced with cheaper local products. And what about adding a customer loyalty system, to send frequent guests personalized offers, and encourage them to come back to the restaurants?
Why waste time on many, when one is enough?
Our restaurateur investigates his options, and finds out that there are a number of separate software solutions on the market that can address his needs. However, he also discovers that although each software solution is relatively affordable on its own, the costs add up to a pretty large sum once all license costs are considered. On top of that, the chef would need to budget for all the time and money needed to get all the separate solutions integrated (with the added concern that, in some cases, an integration may not be possible)! Thankfully, the restaurateur has come across a solution that ticks all the boxes, and doesn't requires any expensive integrations. With a unified commerce solution, our restaurateur can get all the different components he needs to run his business efficiently in just one system. This means no need to work with multiple vendors, no need to teach the staff how to use multiple solutions – and, once the system is up and running, no need to keep up with separate system updates and upgrades. That's not all: the system can also be run in the cloud, on a subscription license. This means our restaurateur will have the flexibility to scale down in these difficult times – and then, once times get better again, he can easily expand, and add more licenses. If you would like to learn how unified commerce solutions and the cloud can help support your business through both hard times and sunny days, contact our experts. [hubspot id="2"]