Software vendors that have not yet converted to selling cloud-based models must do so now. If they don't, somebody else will. That's the resounding message from industry experts, who confirm that the era of on-premises software is over. Statistics show that software-as-a-service (SaaS) vendors now account for over three-quarters of all software revenues, and this number just keeps on growing.
When businesses began migrating workloads, storage and applications to the cloud over ten years ago – starting simple with email, office productivity tools and so on – the end of on-premises technology seemed a long way off. Indeed, for years businesses have used cloud-based tools while also investing heavily in traditional on-premises IT and infrastructures to support their mission-critical operations. But the tide is changing, and we are now seeing a noticeable shift to SaaS.
You only have to look to global leaders like Microsoft to see that the cloud is the clear way forward. The company has remained committed to its big bet on the cloud, phasing out server-based applications and services for online only, as recently demonstrated when it made Dynamics 365 Business Central fully cloud based. And Microsoft is urging its partners to do the same.
"There is no reason to be selling customers the on-premises version of Business Central," says Cecilia Flombaum, Senior Director Business Strategy for Dynamics 365 at Microsoft. "Every new customer should be in the cloud."
Indeed, SaaS is now the default software delivery model. According to McKinsey, the total as-a-service market share is now 75% of all enterprise-software revenues, which equates to more than US$380 billion. And the opportunity continues to grow, with adoption rates climbing across all industries, late adopters coming on board, and specialized categories that have so far resisted change now making the transition to SaaS.
If you're still in two minds about committing to selling cloud-based software, here are five reasons why now is the time to embrace an SaaS delivery model before it's too late.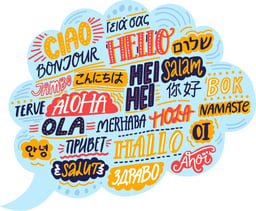 1. The cloud is not the next big thing. It's already here
Gartner makes strong predictions for growth in the SaaS industry, forecasting that the market will generate US$354.6 billion by 2022 as the agility of the SaaS model and its ease of access appeal to both new and established businesses.
Consulting firm McKinsey underlines how the growth of remote working, the rapid deployment of digital solutions, and the lower upfront costs of SaaS are pushing businesses to increasingly choose cloud over on-premises as they press ahead with their digitalization strategies. For vendors that haven't already recognized this and embraced a cloud-first strategy, the race to convert from on-prem to SaaS-based delivery models really is on.


2. Customers won't accept anything else
On premises no longer makes business sense. Fewer and fewer businesses are likely to choose home-grown software or on-premises over cloud solutions, which are generally far faster to implement, stay up to date automatically, and offer much greater flexibility and scalability.
Cloud is not just for smaller businesses. In a recent survey by Datometry, enterprises share their reasons for moving their computing to the cloud. The top reason, accounting for almost two-thirds of responses, is to make cost savings. The second most popular reason, chosen by over half, is to get new features and capabilities. For others again moving to the cloud was an executive mandate.
SaaS is now the fastest growing major IT market. Converting from traditional software to cloud-based SaaS is a top priority for many companies, and this move is supported by ROI calculations as well as by strategic business decisions.



3. SaaS creates new customer engagement opportunities
When you are selling cloud-based solutions and services, you need to reposition your services. This requires a complete reimagining of the entire end-to-end customer journey.
As software vendors move away from a focus on installation, customization, deployment and upgrades, they must instead find new ways to add value for their customers. This requires reassessing their entire approach and starting to work in partnership with their customers, to help them understand what sets of solutions will best help them achieve their goals, and redesign their processes to use the new technology to the max.
McKinsey notes that for many, this will involve having a streamlined, customer-friendly experience not just during the product delivery experience, but across the entire customer journey. To achieve this, they must deconstruct the entire customer experience, all the way from order forms through to billing, and understand what can be improved to enhance transparency, identify upsell and cross-sell opportunities and reduce customer churn, leading to higher customer lifetime value.


4. You can build a reliable income pipeline by focusing on quantity
One of the biggest changes SaaS brings for a vendor is a shift in pricing to monthly and annual subscription models. For vendors, it can be tough to move away from big upfront sales wins and projects that command high consultation, customization and support fees. However, vendors must adapt to the new world: a regular flow of smaller transactions, where customers are billed on a pay-as-you-go basis.
When done right, the recurring revenue model can be very profitable, but success comes down to volume. The more customers you have, big and small, the higher the annual recurring revenue. For vendors, this means a new mindset. No more "this opportunity is too small". No more "let's focus our efforts on that project, and reject other ones in the meanwhile". It's time to say "yes", close as many deals as possible, make implementations fast and streamlined (LS Retail partners can get some useful pointers in the LS Central SaaS implementation guide), deliver value quickly, automate processes, and be there for the customer with additional services when needed.


5. You can reach more customers, remotely
According to McKinsey, almost 90% of sales have moved to a video conferencing/phone/web sales model. This is not just a temporary change dictated by the pandemic: McKinsey reports that the majority of software buyers prefer remote sales over face-to-face interactions, and more than half of software vendors believe this is equally or more effective than traditional sales models.
More standardized, repeatable implementations are making it easier – and more cost effective – to serve more customers faster. One of our partners who is fully devoted to cloud told us how they only ever met face to face three of the over 200 companies they have sold software to.
With remote sales, growing the volume of customers is easier than ever, as you can broaden your sales scope beyond local and regional customers.
There is no time like the present
If you are yet to embrace a SaaS delivery model, you must move now. The SaaS market continues to grow, as businesses of all sizes are exploring the full potential of cloud-based solutions and moving towards full-scale adoption. To truly succeed and remain relevant, software vendors must deliver solutions that meet their customers' specific problems, quickly and with a short ROI. Make buying and deployment as automated as possible, and ensure updates are both regular and hassle-free.
To find out more about how you can work with us to accelerate your own and your customers' transition to the cloud, please get in touch.