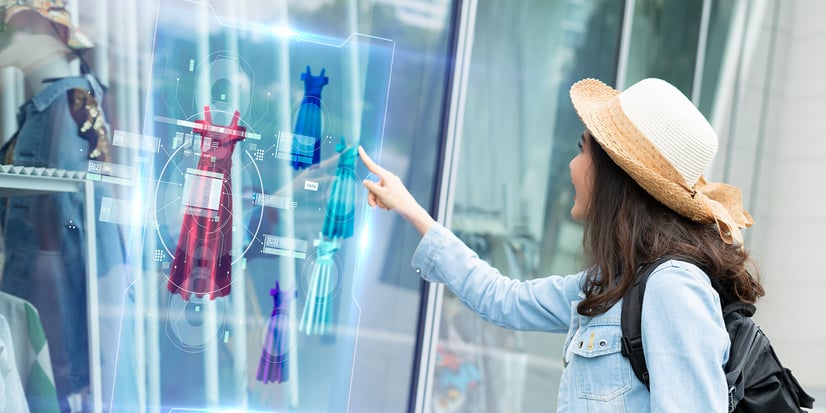 Retail leaders are turning to Asia-Pacific (APAC) to gain insights into the future of their industry. The region currently accounts for around three-quarters of global retail growth and two-thirds of online growth. Bain and Company reported that between 2014 and 2019, the compound annual growth rate for APAC retail sales was more than quadruple that of the rest of the world.
Why? High digital disruption and maturity. Countries like China, South Korea, Singapore and Japan in particular have been faster than most to embrace digital retail. Indeed, APAC surpasses any other region in the globe for online sales.
With this in mind, retailers around the world are taking inspiration from the likes of Alibaba, JD.com and 7-Eleven – all at the cutting edge of retail innovation – as they seek to capture the attention of a new generation of buyers and deliver experiences that blend the digital and physical worlds in innovative, effective ways.
As APAC continues to lead the way, here are five standout trends from across the region that retailers should take notice of as they plan their futures:
1. Prioritize ease and convenience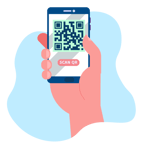 "
In other countries ecommerce is a way to shop; in China it is a lifestyle
," said Jack Ma, founder of Alibaba.
Today, consumers in China and across Asia expect customized experiences and services based on their preferences and location. Convenience is king and retailers have introduced a host of services to make their customers' lives easier.
Hema, Alibaba's technology-powered supermarket, is a key example. Through the Hema mobile app, consumers can place an order for home delivery, click and collect, and even order fresh food, including live seafood, to be cooked and eaten in store.
Retailers are increasingly focusing on checkout-less and self-serve technology, too. Driven by national labor shortages, some of Japan's top convenience store chains, including Family Mart and 7-Eleven, have said they will have self checkouts in place across all stores by 2025. Meanwhile Lawson, another Japanese convenience chain, has been testing out technology to keep its shops open 24/7 without the need for staff members present. Today, the technology used is similar to that made popular by Amazon Go stores: customers scan a QR code on an app to gain access, and once inside cameras, combined with weight sensors on shelves, help identify which products they walk away with. When they leave the store, their account is automatically charged, and they're sent a digital receipt. In future, the retailer plans to allow people to enter using just their biometric data.
2. Enhance digital engagement with livestreams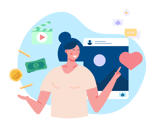 When Nike hosted workouts on its mobile app at the height of the pandemic, it saw an 80% increase in customer engagement and more than a 30% rise in first-quarter digital sales in China.
It's not the only one to experiment with new digital interactions in a bid to engage with customers in more meaningful and profitable ways. When Bain & Company surveyed 4,700 consumers in China, it found that they are more likely than ever to use livestreams and short-form videos as a research and purchasing tool. Social commerce already drives 11.6% of total retail e-commerce sales in China, according to eMarketer.
"Livestream shopping is a new way to consume. In a few years, it will become the main way for people to choose products," says Alice Roche, a Shanghai live broadcaster.
A typical livestream eCommerce session includes the following components:
The main video stream, where the products are shown in a real-life context and from multiple angles. The host also answers live questions from the audience.
A list of the products promoted in the livestream.
A chat area, where viewers can interact with the host and other viewers with comments and questions. Viewers can even request to see the product better, for example asking that a model tries on a specific jacket.
A coupon area with discounts for the products. While some coupons can be used freely, others require specific engagement – for example, the viewer may have to share the session with 3 friends to unlock a coupon.
Livestreaming is much more interactive and social than traditional eCommerce, giving customers the ability to see products from multiple angles, ask questions and share comments with other viewers. Fear of missing out also plays a part in its popularity: limited stock, time-limited coupons and live giveaways make users feel that they need to place an order during the livestream, or miss out on an opportunity.
Despite the differences in the way people shop online in China and most of the world, experts predict that livestreaming may become the future of eCommerce outside of Asia. "Amazon Live, and live video more broadly, will play a significant role in online shopping going forward," Forbes states.
3. Rethink and update store formats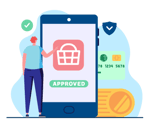 As retailers navigate the challenges of blending their physical and digital shopping experiences, many are trying out new store formats, operating some as showrooms or hubs for click-and-collect services.
For Yue Hwa Chinese Products in Singapore, long term success is about staying true to its culture but also embracing digital change. At its flagship store in Singapore, it has installed self-checkout counters to improve efficiency and introduced new in-store experiences to attract the younger demographic, including a traditional Chinese wedding space.
At its Ngee Ann City store in Singapore, electronics retailer Best Denki teamed up with Samsung to create a smart home experience zone. Here, consumers can see what smart living looks like, and try out a multitude of smart devices, including Samsung's QuickDrive washing machines, QLED TVs and robot vacuum cleaners.
Meanwhile, clothing retailer Uniqlo's flagship store in Harajuku, Tokyo, is a testing ground for blending physical and digital retail. The store features a sales and exhibition space, dedicated to its collaborations with various artists and brands, as well as a wall filled with 240 panels of touchscreens. Here, customers can browse through digital content and take advantage of Uniqlo's Stylehint app to upload photos of their favorite outfits. The app generates similar looks with Uniqlo's own collection, including information about where each item can be found in store.
4. Master last mile delivery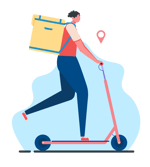 Worldwide, contactless delivery options have become more prevalent against the backdrop of the pandemic. It's led to a rise in consumer expectations for accurate and reliable delivery information, and fast delivery.
In China, new delivery standards are being set. Research by McKinsey found that four out of five Chinese consumers receive their fresh food shop within a day of ordering, while almost half receive their order on the same day. And around 15% enjoy delivery within an hour. Hema was the first retailer to offer home delivery 30 minutes from ordering (within a three-kilometer radius).
As demand for this kind of service grows, retailers face the challenge of setting up the right fulfillment models and last-mile delivery approaches for local conditions. McKinsey found that the most successful grocers, including Yonghui, JD and Alibaba Group's Freshippo, adjusted at every point along the supply chain, from sourcing and warehousing, to distribution and last-mile delivery.
5. Build strong digital capabilities and ecosystems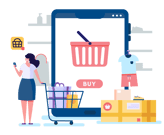 With the surge to digital showing no signs of abating, more traditional retailers have sought out ecosystem partnerships rather than building new digital capabilities from scratch. This approach tends to be more efficient and cost effective, and gives them much faster access to scale advantages they might otherwise not be able to access. The partnerships tend to be mutually beneficial. For example, Amazon India uses Future Group's retail stores for deliveries.
Mobile apps such as China's WeChat, South Korea's KakaoTalk and India's Paytm, which bring together features like banking, shopping, and social media in one place, are also becoming more and more popular, and retailers are increasingly teaming up with them to boost customer engagement. WeChat's QR codes for offline payments enable stores to connect better with customers, while WeChat payments allow brands to collect important consumer data, which they can use to push personalized in-app offers for use in store.
Building a brighter, digital future
In its APAC retail report, Bain said that "tomorrow's winners will ruthlessly prioritize the new use cases that can deliver the biggest benefits to customers (and their bottom line). This will require a reallocation of capital toward digital solutions."
APAC retailers may be at the forefront of new technology adoption, but their counterparts elsewhere on the globe aren't far behind as they acquire new digital capabilities and reset their operating models to embrace agile ways of working.
LS Retail partners with retailers around the world to help them keep up with the latest trends and achieve their true potential. To find out more about the power of our unified commerce technology solutions and discuss your requirements, contact us.