4 developing trends in retail pharmacy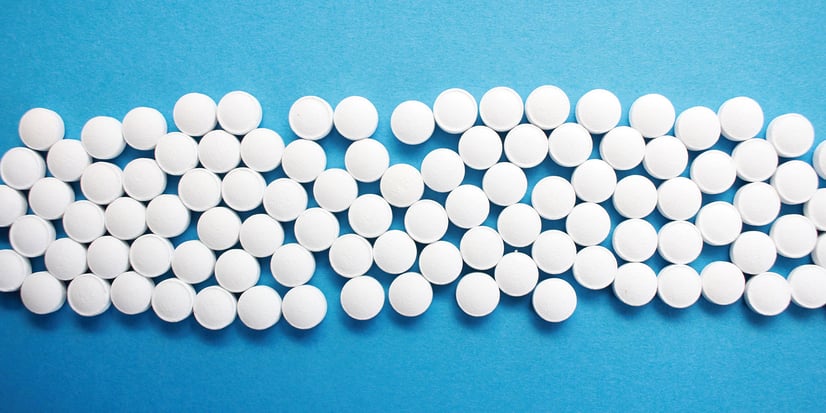 The relationship between a retail pharmacy and its customers is built on trust. Your customers have intimate interactions with your brand that involve personal health details, and they want the best service possible. They want to know their concerns are being heard, and they want to feel informed about their wellness options. In response to these demands, pharmacies are implementing strategies for long-term success by
investing in new technologies and expanded services designed to earn customer loyalty. These strategies keep customers informed about their healthcare, provide them with seamless access to drugs and health products, and ensure the quality and security of their medicines across the entire supply chain.
The trends emerging from this meeting of technology and customer experience are redefining the industry. Is your brand prepared to evolve with them? Here are 4 retail pharmacy trends that are drawing a roadmap to success.
Expanded customer care services
Today's consumers want to stay well informed, especially when it comes to their health. Retail pharmacies are responding by broadening their services to include access to specialists who can provide in-depth information about the customers' conditions.
UK chain LloydsPharmacy has recently partnered with Alzheimer's Society's support service Dementia Connect for in-store patient counseling. The program is now available at seven LloydsPharmacy branches, and provides free expert advice, support, and referrals for community members living with dementia. "As a lot of our pharmacy colleagues are part of the community where they are based, patients may feel more comfortable talking to them about any worries they have," says Kevin Birch, Chief Retail Officer at LloydsPharmacy's parent company, McKesson UK.
In Norway, patients taking cardiac medicines are now able to have personal consultations with their pharmacists about their prescriptions as part of a publicly funded program called Medisinstart. The pharmacists provide answers about dosage and side-effects, with a goal of keeping their customers informed and empowered to make the most out of their treatments.
This expansion of services helps customers receive the care they need and they may be otherwise unable to access. At the same time, it also strengthens the brand's connection to its local community.
Online pharmacy services
In the world of eCommerce, Amazon is leading the way to comprehensive pharmacy services. The purchase of online pharmacy company PillPack has served as a foundation for an expansive campaign to enter the pharmaceutical industry, recently announced as Amazon Pharmacy. PillPack is licensed to fill prescriptions via mail-order in all 50 states of the US, giving Amazon a clear path into an industry currently dominated by large brick-and-mortar chains.
Amazon may be among the biggest online retailers to start filling pharmacy orders, but there are more players in the game. Tokopedia, an eCommerce retailer in Indonesia, has recently partnered with online pharmacy aggregator GoApotik to help facilitate a similar service. The GoApotik partner locations verify and fill prescriptions and package retail orders placed online. The items are then delivered directly to the consumer through Tokopedia's distribution network. Designed to provide safe and reliable access to medication, the service has seen continuous growth in popularity since its inception.
In the UK, consumer culture is increasingly embracing the click and collect model. GlobalData forecasts that click and collect options in the UK will double over the next five years, with substantive growth in the retail pharmacy industry. Both the Co-operative Group and Boots now offer online ordering and drug pick-up at the customer's location of choice, and have also been experimenting with prescription collection lockers. These options are designed to distribute medications more efficiently and at the customer's convenience.
Online pharmacy services are also beginning to break down borders. In the EU, Finland and Estonia have recently become the first member states to allow e-prescriptions issued in one country to be filled at pharmacies in the other country. This effort is part of a larger EU directive to ensure the continuity of care across borders via electronic prescription transfers. All member states are expected to introduce similar projects, along with shared patient summaries, in the coming months and years.
As online and offline increasingly merge, a combination of strong online presence offline distribution services will be one of the strategies to finding success in the future.
Product serialization
With growing global healthcare spending and increasingly complex pharmaceutical supply chains, the industry has seen a surge in falsified medicines entering the marketplace. The World Health Organization reports that 1 in 10 drugs in low- and middle-income countries are either substandard or falsified, and notes that bad drugs have been reported in over 110 nations.
To combat this, national pharmaceutical regulatory bodies such as the EMA in Europe, the FDA in the US, the DHA in Dubai and Roszdravnadzor in Russia, have been working to implement track-and-trace governance into the industry. Their goal is to provide security and quality control for all prescribed drugs using serial identification for individual drug units.
The European Union's Falsified Medicines Directive (FMD), for example, now requires all pharmaceutical manufacturers and retailers to connect their drug databases with a central medicine verification hub that ensures the integrity of products being sold. This has been challenging for many retail pharmacies, as the database integration has required technology updates that can be expensive if done in house or without a long-term maintenance plan.
A management system like LS Central for Pharmacy can take the guesswork out of these issues by providing an intuitive, end-to-end business solution that is built on Microsoft Dynamics 365 Business Central. This solution comes with support for FMD and is designed to make compliance with local regulations as easy as possible. The race to eliminate falsified and substandard drugs is an ongoing process, but by embracing the process of product serialization, you can guarantee your pharmacy is dispensing products of the highest quality and strengthen the trust between your brand and your customers.
AI-powered processes
Retail pharmacies have started investing in Artificial intelligence (AI) tools to improve service, cut costs and optimize stock availability.
Walgreens Boots Alliance (WBA) has partnered with Microsoft to apply the power of AI in the Azure cloud to digitized medical data. Their goal is to improve patient access to virtual care via mobile devices, using AI analytics to find the most efficient way to share medical information between patients, healthcare providers, and treatment centers.
Robotics startup Fabric has partnered with Israeli pharmacy chain Super-Pharm to implement AI-enabled order fulfillment. In the Fabric micro-fulfillment centers, robots pick items that were ordered online from warehouse shelves, bring them to a worker for packaging, and then deliver them to the final labeling station before they are hand-delivered to the customer's location, increasing efficiency and cutting costs.
AI is also reinforcing the stability of supply chains. Pharmaceutical company Merck has partnered with Aera Technology to incorporate AI in decision-making, from demand forecasting to improve product availability, to monitoring storage and transportation environments for maintaining product integrity.
Current use cases only scratch the surface of the intelligent automations to come. With the application of AI to more healthcare processes, we can expect deeper transformations in terms of pharmacy's services and customer experience.
As consumers continue to prioritize their health and wellness, retail pharmacies can earn their business by giving them the convenience, informed advice, and quality they're looking for. Is your brand taking advantage of the technology tools available to meet your customers' demands? Contact our experts to discover how technology can help with your retail and dispensing management needs.