Selecting software for a university students' union: what to consider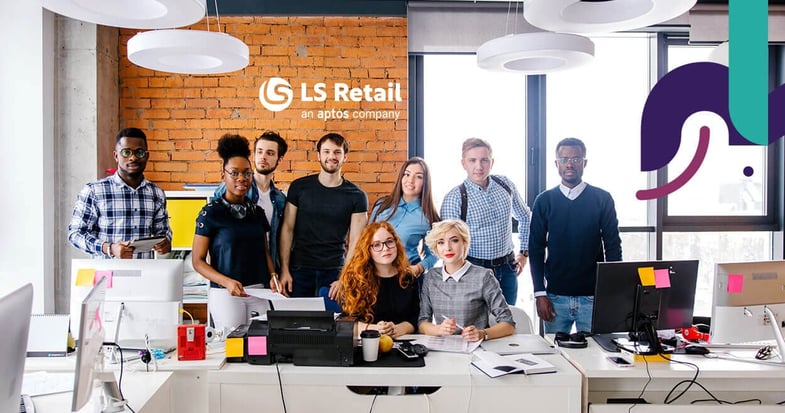 Sports clubs. Societies. Bars. Cafés. Information desks. Bike rentals. You name it - the typical students' union runs dozens of different services to make students' life on campus easier. If you have ever operated a students' union, then you know that university students are some of the most demanding customers. They expect service to be fast, whether they're buying a book from your store five minutes before class or getting a burger at the bar you run before the university football game (for which you sold them tickets). And they also expect to use all the latest technology - ordering online, self-service, touchscreens, phone payments: they are at the forefront of change, and you have to be, too, across all your services.
But with so many different types of businesses to run and a multitude of touchpoints, obtaining a complete overview of your operations is a challenging feat. Unless you get that overview, you can't quite be sure that all your services are running optimally all the time. This is where the technology you use to run your business can become a key component to your success. The right software solution will simplify your processes, maximize your productivity, bring all your different services together, and keep you on top of students' expectations for fast, efficient service. As you find yourself looking for technology to support your current and future needs, here are six questions you must ask yourself to make sure you're choosing the right software solution for your students' union.
1. Does it
give you the option of

omni-channel sales and services?

University students often lead fast-paced and busy lifestyles, so it's important that their campus has quick and convenient options to support their schedules. Letting students reserve a space at the gym online or preorder a coffee on an app to pick up when they're on their way to class makes things much easier between activities. Providing omni-channel sales and services for students will not only assist them during their busiest moments, but also free up a lot of their time by limiting the need to physically go places, like walking down to the students' union bar to order pizza when you can do it online. Plus, students are more likely to take advantage of online or mobile ordering when their time is already being occupied by a multitude of activities, and let's face it, they're probably exhausted.

To get students involved with campus services, you need to meet them where they are. The right software solution will enable you to sell products and manage services in person and online, giving students a consistent experience across channels. By managing all channels on one platform you also get full visibility over your business and a clear picture of your customers' habits online and in person. Not only will this allow you to determine how your student union is doing as a whole both online and offline , but it was also help you better manage and budget your offerings.
2. Can it provide a single overview of information?
Every day you collect an abundance of data, but do you know how to use it to improve your offerings and increase your revenue? Transforming data into action is always a challenge – and especially so if you're using different systems to run your minimarket, bars, clubs, sports hall, rentals, events, and so on. Extracting data from several sources and making sense of the information is not only a lengthy and tiring process – it's also a risky one, as there's no way for you to guarantee that the information you have can be compared and linked into a single picture. Why go through all this trouble when the result is unreliable data, leaving you with no clue of what you should do to run your student union profitably?
To transform your data into digestible information, you need first of all to have structured, consistent, and reliable data. If you use one solution to collect all your information, you don't have to compare different names and numbers that may or may not relate to the same thing and try to come to your own conclusion. By using a unified software across different services and touchpoints you can get a single view and a single version of the truth. Then it's easier to pinpoint what is wrong and see what is working. If you use a single point of truth, it's also simpler to analyze your data in real-time and get useful insights. This way, you can see how students are interacting with your services, what their preferences are, what patterns are visible, etc., without having to make any guesses or wait weeks or months to figure it out. And you'll be able to keep up with changing trends and adjust your services accordingly, too., too.
3. Will it give you a return on your investment?
Operating your business on a bunch of separate solutions is both costly and time-consuming. Imagine getting an invoice from a customer and having to input that information across five different systems. Each time, you have to log into a new system, enter the customer's information (their name, phone number, maybe an address, etc.) as well as what they bought. This becomes repetitive and leaves a lot of room for error. The more you move information manually across the different systems, the more likely you are to make mistakes or forget bits.
Not only that, but from a technical standpoint, managing multiple software systems creates a lot of unnecessary costs and effort to maintain. You need to stay on top of all the upgrades, permissions, and add-ons that work on each individual system. Plus, it only takes one outdated system to prevent you from making changes that could be beneficial for your business, like adding innovative technology, or even just getting new hardware. Often companies get stuck because they're spending so many resources maintaining old software, from security to updates to specialized technicians, that they don't have the ability to update their business capabilities. In fact, you may end up spending more time managing each of the different systems rather than your student services.
When you calculate the return on investment of a new software solution, you should not only factor in the cost of the software, but also the benefits: how much productivity you'll gain from automations, and how much time you'll save from not having to fix, integrate, and operate several systems.
Many businesses are also switching to Software as a Service (SaaS) when selecting new software. This managed model gives companies all the benefits of having a new solution while moving all the responsibility for maintenance, security, and upgrades to the software vendor. When calculating the ROI for SaaS software, don't forget to factor in all the elements. With SaaS you get an all-inclusive option, which includes not just the software license but also security, server hardware costs, upgrades, specialized technicians – the list goes on. And the great part about SaaS software is that it reduces risk: with all the information saved in the cloud, your data is secured and protected from fires, floods, hardware breakdowns, or unexpected cyber-attacks.
4. Can you run all your services in a consistent way?
If you're using multiple solutions to operate your student union, you may be having trouble keeping things consistent across all your services. For example, you may be unable to track inventory in your bookstore the same way as in your convenience store, or to even run one loyalty program across your various outlets. These types of inconsistencies can make the experience fragmented for your users. Even worse, incompatible technology may block your students' union from taking actions that could improve your revenue.
To truly understand the impact that separate systems can have on your business, let's say your campus has a café and a breakfast bar. Suddenly, a pipe breaks in your breakfast bar, and you have to close it for maintenance. You are now left with lots of cakes, dairy products, and fresh fruits for smoothies that you need to move to the café that's open. Moving them physically is easy – the digital part is the tough one. Because you're using separate solutions that don't communicate, it's not possible to transfer your inventory between the two systems. So, the only solution is waste hours doing it manually – and good luck keeping track of each single item. And just wait until you have to reconcile all the inventory and revenue at the end of the month…
If you run various types of services and outlets, the ideal software solution will cover most, or all, of them within the same platform. While many software solutions are hyperspecialized and can only be used for cafés – but are not ideal for pubs! -, the most effective approach for a varied business like yours is to find a solution that can run all the functionality you need, for example retail, F&B, and even ticketing and rentals on the same platform. This kind of software enables you to keep your business practices consistent across your enterprise. But that's not all – the best part about using one software solution is that you won't have to train your employees on multiple different systems. Instead, as all outlets used the same software, you can shift employees around whenever necessary, allowing you to make full use of your staff and cut down on costs.
5. What happens if you want to expand your offerings?
In order to stay relevant, students' unions must adapt and change their services depending on what students want. Maybe your students' union realizes that students prefer to have healthier options on campus, so you decide to replace your burger joint with a salad bar. Or maybe you'd like to introduce a used bookstore option to reduce some textbook costs and make educational resources more accessible.
First, you need to have the right functionalities to augment your services, such as the ability to connect your front of house and kitchen or being able to send targeted promotions to students. Or maybe students need to check out faster at the campus convenience store, and you want to add some self-checkout kiosks. It's important that the software you choose supports as many of your needs as possible out of the box, and that it allows you to add new technologies without spending tons of effort and resources to get them to work. And with a single system, you just need to make sure that whatever you add is compatible with that software, instead of many.
The ideal software should also have the necessary scalability to keep up with changes in student demand, trends, and patterns, while also supporting your need to be efficient and profitable. Let's say for instance that your students' union is going to have an annual book fair for incoming first year students, and you're going to need a lot more POS devices than usual for the two days of the fair. A scalable software solution allows you to expand or reduce your capabilities quickly, without having to go through a lengthy process, and easily scale back down once needed.
6. Are there any other student unions using this software?
There are many different types of software solutions on the market and finding the right one can seem like an overwhelming task. You have options, but how can you be sure which one is the best for your business needs? It's a good idea to reach out to other companies in a similar industry to find out what software they're using and how they're using it before you decide on the ideal software solution.
We spoke to Prashant Kumar Patel, Director of Operations and Development at the Waterloo Undergraduate Student Association at the University of Waterloo in Ontario, Canada. Here's what he shared with us about their experience working with multiple standalone systems and how changing to a single software solution simplified their business processes:
"When we had to do reports for the board, we'd have to log into five different back offices and get five reports – and of course, they were in five different formats. Then we had to try and make sense of the numbers and create a single overview. Not only that, but when we added a new restaurant or outlet every few years, we would have to implement yet another solution since the old ones were no longer suitable."
"The were the one-two punch that we needed to get our processes fixed and modernized," Kumar told us, "Now we can manage our retail, food service, and hospitality in the same software system, which is brilliant. We also thought, why don't we use it for our events, ticketing, room bookings, and rentals? This is all functionality that LS Retail offers."
"We used to rely a lot on what we thought was happening, and it was sometimes too late, but after moving to the unified commerce solutions offered by LS Retail, our business performance has improved significantly in terms of profitability, cost recovery, margins, and most importantly, our customer experience."
If your university's students' union is looking for a new software solution, but isn't quite sure where to start, get in touch with our experts to discuss your options!